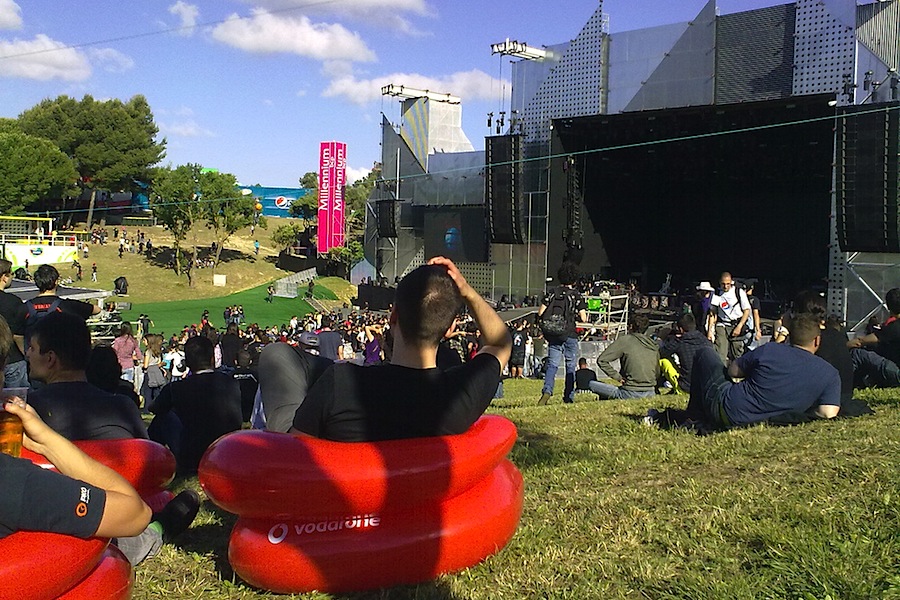 The 9th edition of Rock in Rio-Lisbon will not be held this year. The news was advanced this Thursday. Cidade do Rock opens its doors again on June 18, 19, 25 and 26, 2022 and the tickets already purchased are valid.
The organization of the Parque da Bela Vista festival justifies the decision with the fact that there are still no guarantees that the event, scheduled for the 19th, 20th, 26th and 27th of June, if you could do it "in your original model" due to the pandemic context that the country is going through.
According to the organization, to be held in June, the assemblies of Rock in Rio-Lisbon would have to start this month, so, after considering several hypotheses, the postponement became imperative.
"By this time, we would be preparing the entry of materials and suppliers in Parque da Bela Vista to start the construction of yet another City of Rock", says Roberta Medina, vice president of Rock in Rio, in an official statement, "importing directly over 17,600 people and over 370 companies working to make the festival happen ".
For the festival's vice president, "it only makes sense for Rock in Rio in the format we know, with the thousands of people that it brings together," she said in statements to the just.
However, there is good news: purchased tickets are valid for new dates and the organization does not yet proceed with any confirmation on the poster because conversations with the artists are only just beginning.
If festival-goers so prefer, ticket refunds can also be requested until December 31, with a voucher of equal value being issued.
Artists such as the Foo Fighters, Post Malone, Duran Duran and Black Eyed Peas were among the names cast for the now postponed 2021 edition.
This is the second time the festival has been postponed, after the 2020 edition also did not take place due to the covid-19 pandemic.

Ana Isabel Moura, ZAP //