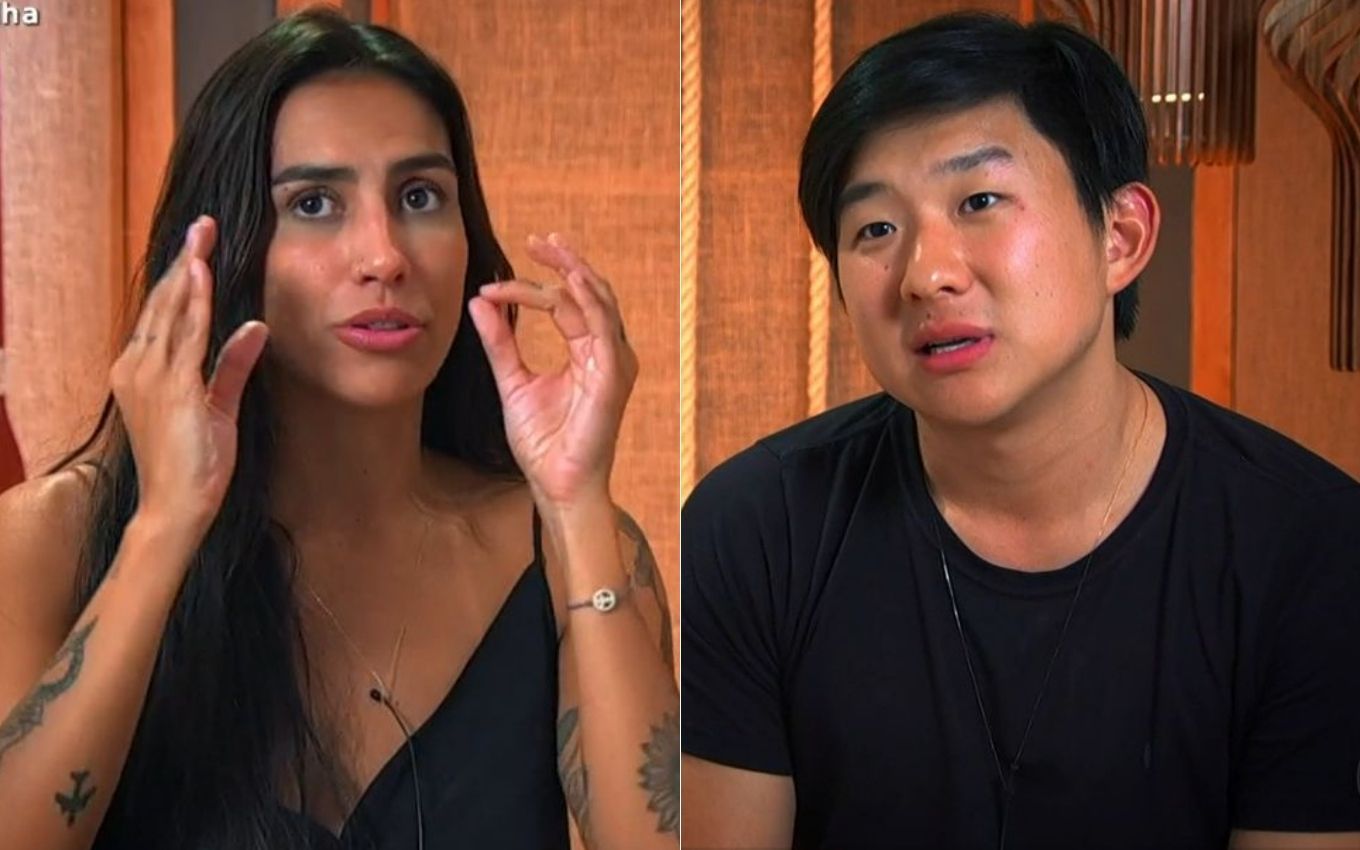 The first season of Ilha Record defined in this second (6) its two finalists. Pyong Lee and Any Borges won a balance test and secured their respective spots in the decision of the reality show. The two will dispute a treasure of R$ 500 thousand on Thursday (9).
The program led by Sabrina Sato sent three participants to the Cave of Exile at once. Dinei, Laura Keller and Valesca Popozuda did not resist the dispute that tested the balance of the famous.
The five competitors were placed on small floating platforms in the sea, with a kind of pyramid with different steps in the center of them. Over time, participants needed to move up to the level above, where balance is more complicated.
Dinei was the first to fall, followed by Valesca Popozuda. After more than half an hour of competition, the remaining three had to climb to the third step, and Laura Keller fell into the water.
"It was very fast. I went up in position three and I couldn't get up. My left foot locked", justified the Power Couple champion in testimony. She burst into tears after the elimination. "I got so close, but it didn't happen. Now it was the real end for me. It's over."
Before being sent to Exile, the three eliminated were able to define what they would do with their pieces of the map. Dinei, who had five parts, gave them all to Any. Valesca also gave his three pieces to his friend.
Laura, who had seven pieces, preferred to distribute: four to Any and three to Pyong. "By merit, I'll give Any four because I think she deserves more than Pyong," he explained.
.