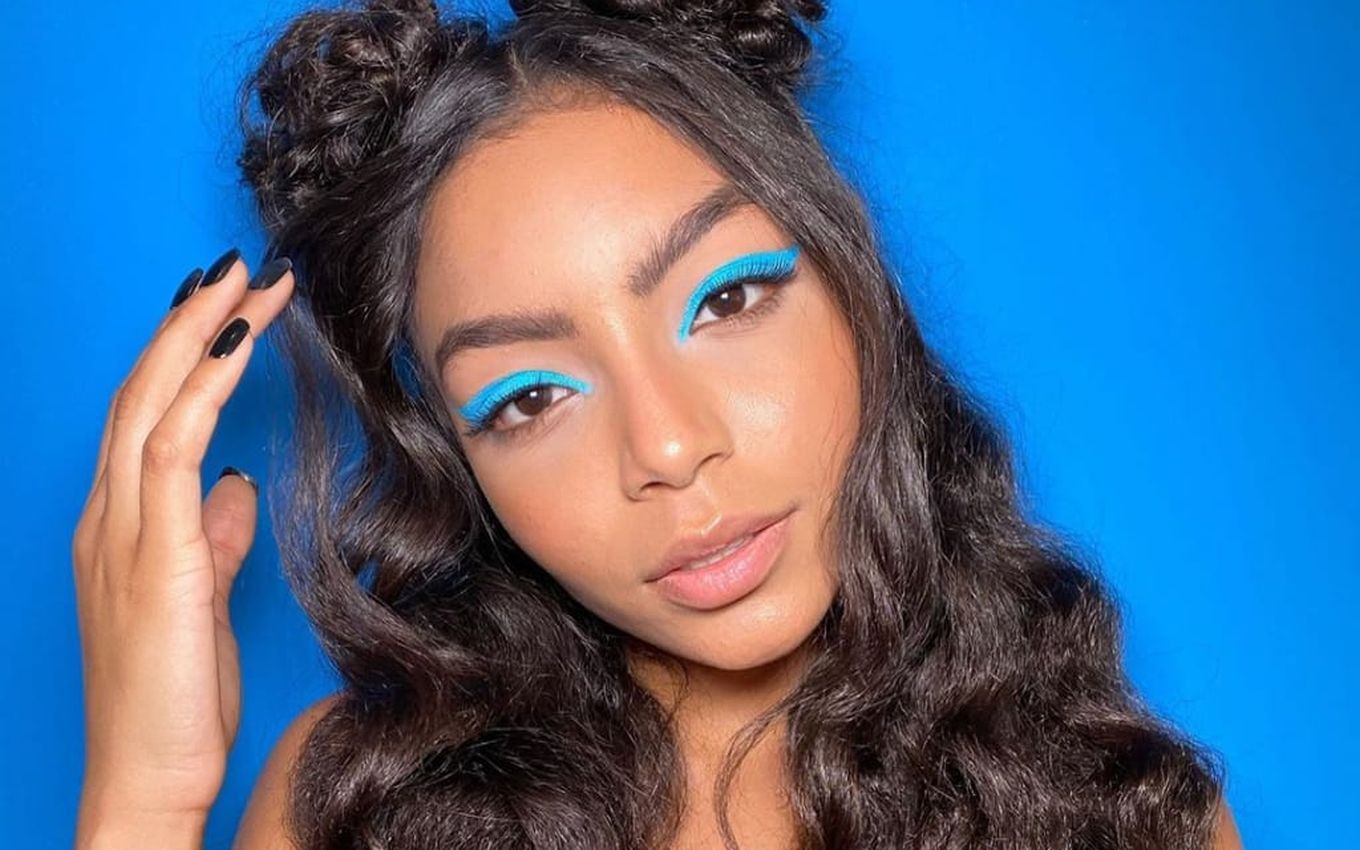 Brazilian representative of the group Now United, a phenomenon with the teenage audience, Any Gabrielly was inspired by gymnast Simone Biles to open the game about mental health and the demands she feels to maintain a perfect image in front of more than 6.4 million followers that flaunts on Instagram.
"Sometimes I get lost because I want to have a normal moment for an 18-year-old girl, to be irresponsible and reckless, but then I stop and remember that I can't, because there are a lot of people who look up to me", vents the actress and singer in conversation with the TV news.
Any doesn't like the term "weight", prefers to use the word "responsibility" to define the pressure on her. But he admits that such responsibility is not small.
I have moments where I still try to find myself, sometimes I want to do some things and I need to think that what I do impacts so many lives. Having no room to make mistakes is a little scary because I'm very young and I've made so many mistakes.
The artist, however, tries to find a positive side to it all. "I like this responsibility, I am very grateful, I think this is my mission on Earth. To be able to impact people, transform their lives into something better, lighter, something that is good in some way", she adds.
Despite being young, at just 18, she demonstrates the maturity of someone who left home early and travels the world with her Now United colleagues — the group, formed in 2017 by businessman Simon Fuller (same as the Spice Girls), brings together 17 teenagers from different countries.
I think being an artist is much more than just doing what I like and giving people fun. Artists have the power to change the world. Knowing that during my career I've been able to do this for so many people is gratifying. I want to continue this on an ever-greater scale and for the rest of my life.
the red parchment
Any spoke with the report this Wednesday (4) to promote the Brazilian animation O Pergaminho Vermelho, which enters the Disney+ catalog on Friday (6). In the film, she lends her voice to the fearless young Idril, who helps the protagonist Nina (Marina Sirabello) to defeat the evil Lord Dark (Nelson Machado) to save the kingdom.
After dubbed the protagonist Moana in the Brazilian version of Disney's animation, released in 2016, Any makes her debut as an original voice now. And he's excited by the possibility that Idril, a rare black character in a cartoon, inspires girls who watch the film.
"It's great to see a character on screen that you can see yourself in. To follow a character as strongly as Idril, black girls will identify, for sure, that's really cool."
Check out the trailer for The Red Scroll:
.