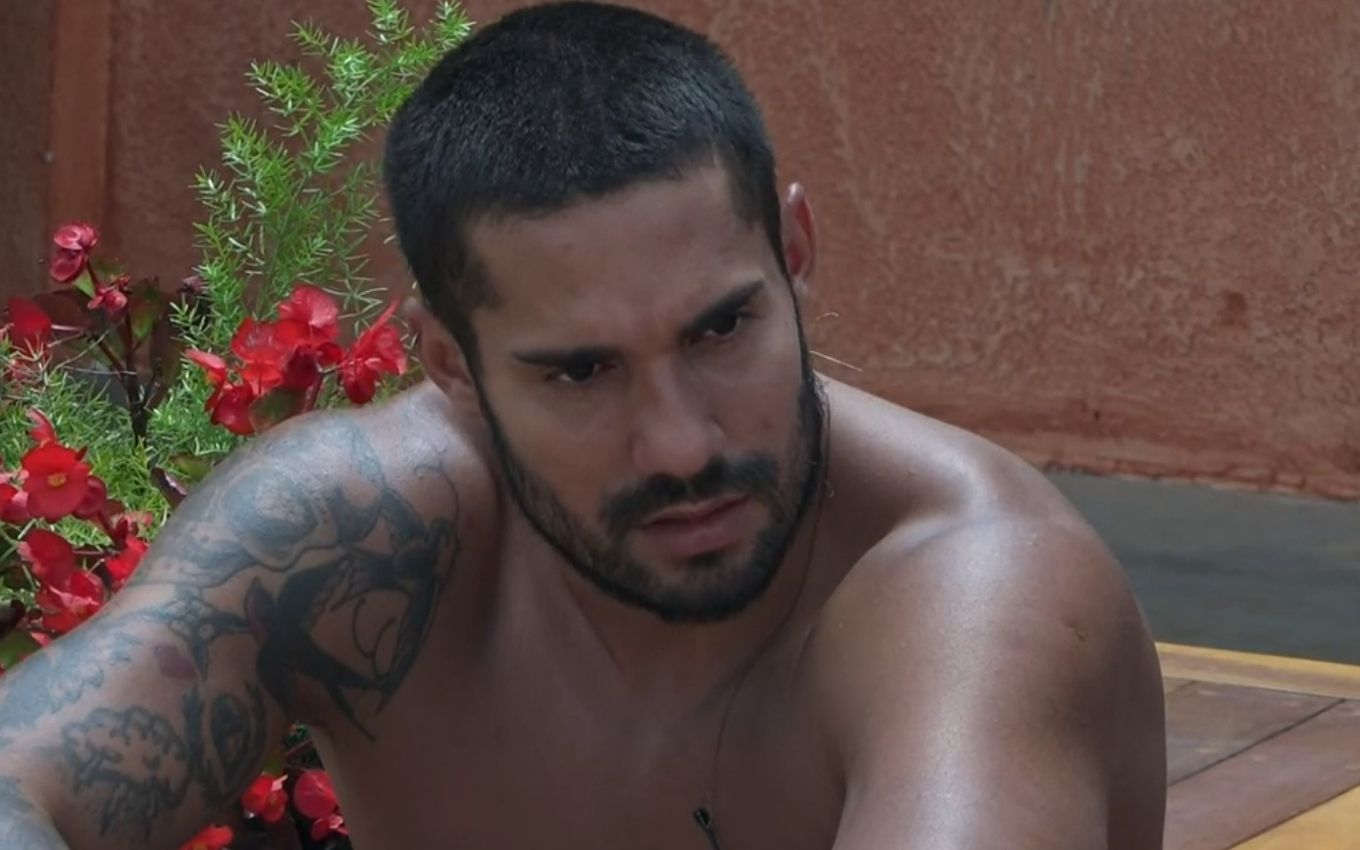 Arcrebiano de Araújo revealed the reason for having accepted the invitation to join A Fazenda 13. The former BBC stated that he wanted to show the public that he was able to participate in a reality show without asking to leave. "It wasn't for the paycheck," he confessed, in a conversation with Victor Pecoraro.
"I came here to prove that I'm capable of participating in a reality show without giving up," said the model. The Record program is the third reality show that Bil participates in in 2021 — he was in the cast of BBB21 and No Limite 5, both on Globo.
Arcrebiano's appearances, however, became a joke among the public after he asked to be voted to leave the survival program presented by Andre Marques. By the edition that went on air, the impression that the capixaba gave was that he had given up because of the lack of food.
In Big Brother Brazil, despite having been eliminated on a wall, Bil confessed that he was not taking the psychological pressure made by Karol Conká, with whom he even exchanged some kisses. "I was happy, now I'm sad in here. I want to go out," he said, when he was walled up.
Outside, the model's mother campaigned for the public to vote for him to leave BBB21. Ana Araújo even became a meme on social media because of her prayer chains to free Karol's son.
Upon entering A Fazenda, however, Bil denied that he had given up on the two Globo realities. "The first one I left by public vote. The second one, people don't know what happened because I can't speak, because of the contract," he said at the press conference.
In Itapecerica da Serra, the ex-BBB ended up delivering that he was instructed by the production of No Limite 5 to ask to be voted after contracting a serious urine infection.
Where to watch The Farm 13?
The only service that relies on the 24-hour broadcast of rural reality, PlayPlus has the price of BRL 15.90 a month. Contrary to what happened in previous seasons, Record's platform now offers more than one camera for subscribers to follow what happens at the reality show's headquarters.
The platform offers 14 days of free use for those who have never subscribed to the service. After this period, the user starts to pay R$ 15.90 per month. In addition to the nine cameras and full episodes of A Fazenda 13, Record's streaming offers soap operas, series, newscasts and programs shown on the station.
---
Learn all about reality shows with the podcast O Brasil Tá Vendo
---
Learn all about reality shows with the podcast O Brasil Tá Vendo
---
Subscribe to the channel TV news on YouTube to check out our daily newsletters, interviews and live videos
.