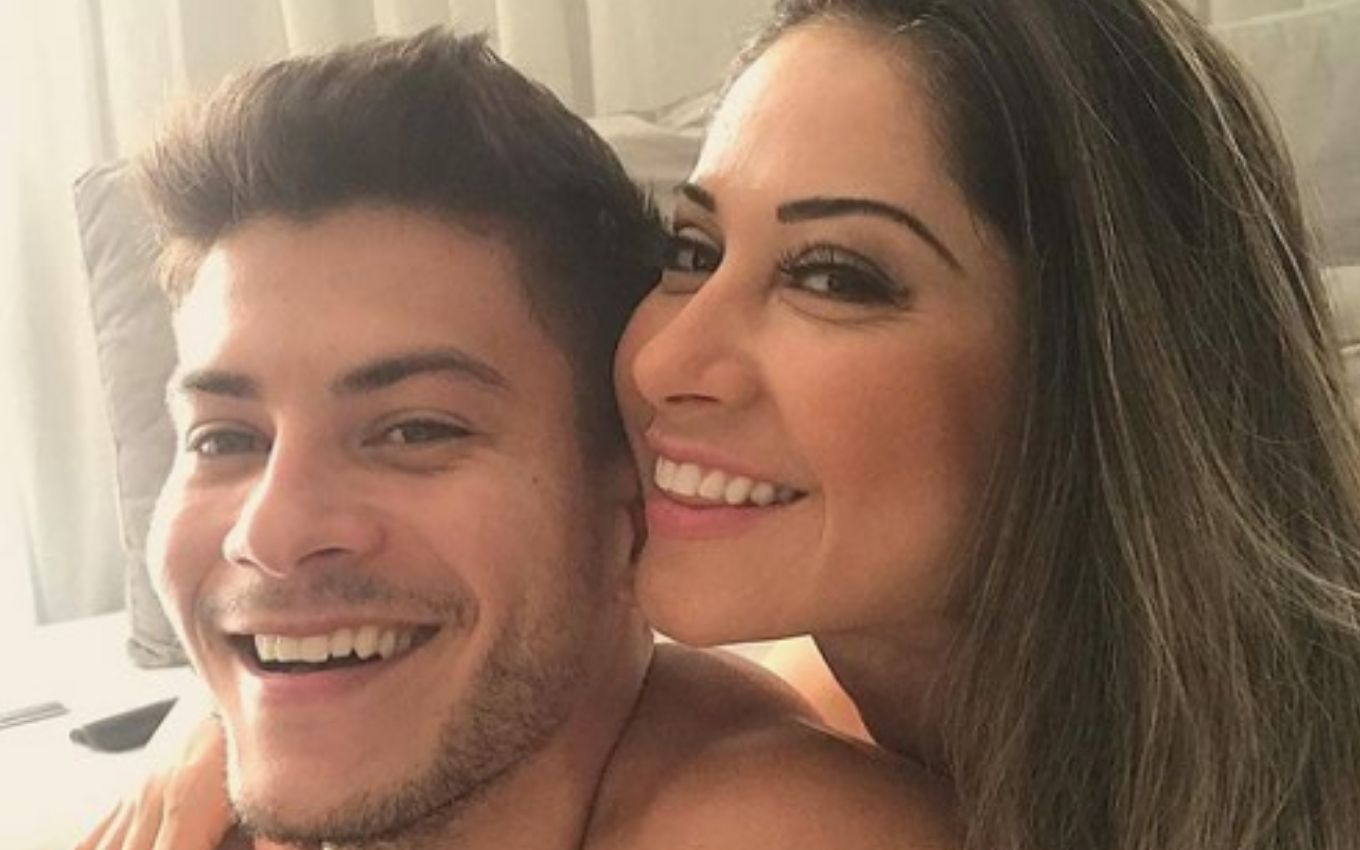 To say goodbye to 2020, Arthur Aguiar once again apologized to ex-wife Mayra Cardi, mother of his daughter, for having betrayed her and thanked her for the lessons she had last year. "A very difficult year for everyone," said the actor in a post on social media on Thursday (31).
With the image in which a man appears seated and reflective at the edge of the sea during sunset, Aguiar reflected on his 2020 with a long text not Instagram.
"Last day of 2020! A very difficult year for everyone. I think most people never thought of experiencing something like that, right? I have seen many people saying that this year is a year to be forgotten. I, particularly, totally disagree! I think which is a year to never be forgotten, to be remembered forever! "began the former Globo employee.
"Who could not understand the message that this year brought to each one of us, I honestly do not know when these people will have a new opportunity to understand", analyzed the singer.
"I thank God so much for getting here healthily, for having the people I love by my side and for having learned so much in the face of all the personal situations I experienced this year. They made me wake up and realize the message I needed understand to transform me once and for all! ", evaluated the artist.
In 2020, Arthur starred in a scandal of betrayals exposed by Mayra Cardi, with whom he was married for three years. The former BBB and fitness coach even published intimate messages from the then husband with the former A Fazenda Aricia Silva, in addition to giving several interviews claiming to have discovered extramarital relationships with more than 15 women during the wedding.
"Life is there for that, for us to learn, reinvent ourselves and evolve more every day!
A happy new year to all of you and before I finish this caption, I can't help asking for forgiveness from all the people who like me and that somehow I disappointed or hurt this year, especially my daughter's mother. Sorry again! ", Finished the musician.
Check out Arthur Aguiar's Instagram post:
Feedback Policy
This space aims to expand the debate on the subject addressed in the news, democratically and respectfully. Anonymous comments are not accepted nor do they violate ethical and moral laws and principles or promote illegal or criminal activities. Thus, slanderous, defamatory, prejudiced, offensive, aggressive comments that use bad words, incite violence, express hate speech or contain links are summarily deleted.
.