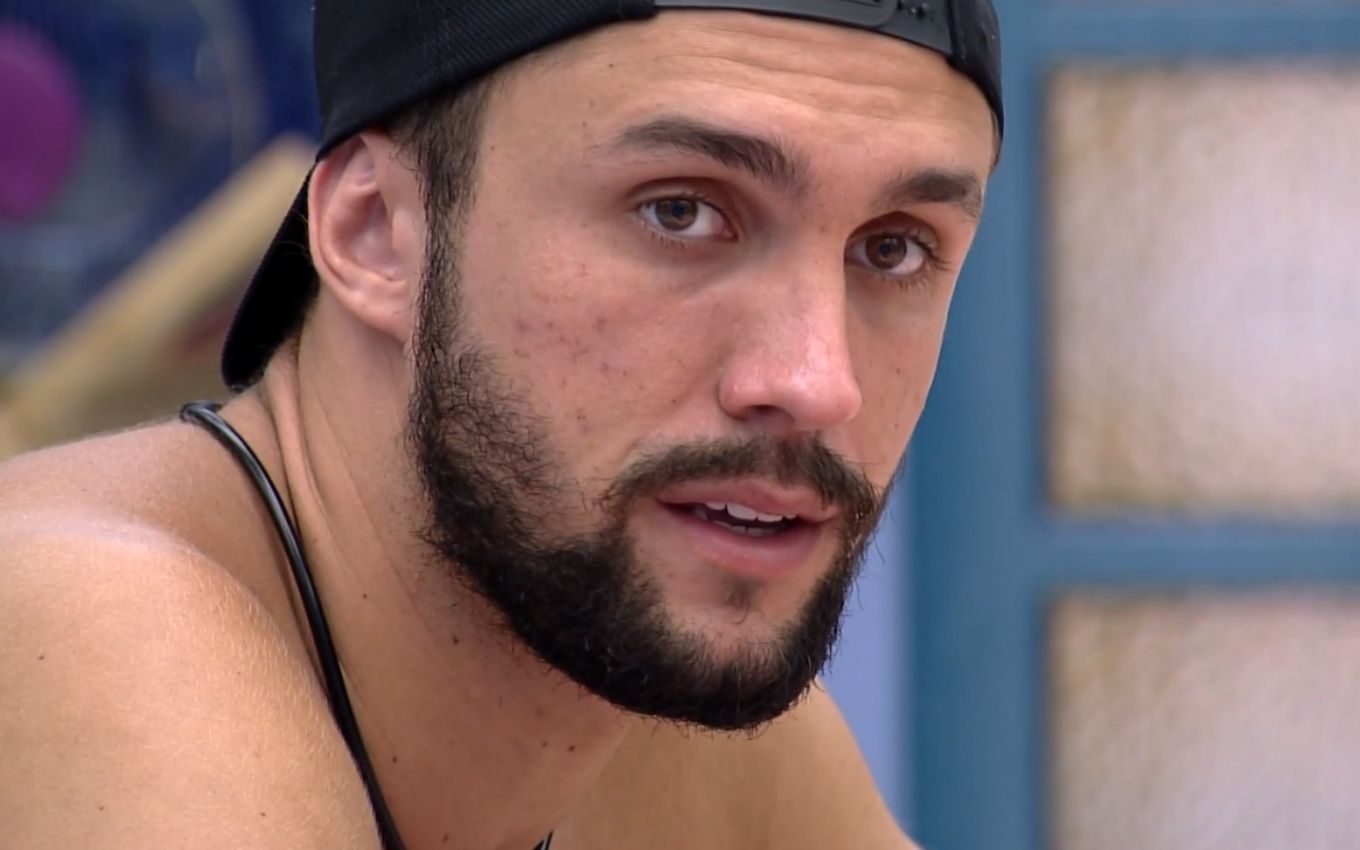 At Big Brother Brasil 21, Arthur Picoli confessed that he expects the worst case Caio Afiune or Rodolffo Matthaus to leave the program on the current wall. This Tuesday (6), in a conversation with the Bastions, the crossfit instructor said that he predicts hell inside the house, which will be observed in the behavior of rivals in the coming days.
Vote in the poll ->Caio, Gilberto or Rodolffo: Who should leave BBB21?
"I don't believe it, but if one of you leaves, me and whoever stays is fucked. I don't even say about going to the wall, [falo em] treatment in here ", ventured the capixaba, and the farmer said:" If you leave, it will be for something in here. As I spoke with Gil[berto Nogueira], he and Rodolffo had more say, they were more firm. I am more malleable, it is my personality ".
"Sometimes, I am not adding as much as they are to the program. This could happen, we do not know", added the member of Pipoca. Then, Arthur recalled the confrontation with Fiuk in the Discord Game of yesterday (5) and questioned the confining colleagues if any similar scene had already occurred in the previous years.
Upon receiving confirmation from Caio, the rival of Fábio Jr.'s son vented: "They put the stop up there and just came up to me, it was fine. He said that Carla [Diaz] asked him if she could trust me. If she really said that, I already know what the first topic of my conversation with her will be ".
"If it was, it will be the first and last, sure! I know myself, I have all the defects in the world, I said that in the electric chair. Now, bad character and vagabond, I am not, quite the opposite!", Reinforced Arthur .
---
Subscribe to the channel TV News on YouTube to check out our daily BBB21 newsletters
---
Learn all about BBB21 with the podcast O Brasil Tá Vendo
Listen to "# 33 – The life of the profile managers of BBB participants" on Spreaker.
Feedback Policy
This space aims to expand the debate on the subject addressed in the news, democratically and respectfully. Anonymous comments are not accepted nor do they violate ethical and moral laws and principles or promote illegal or criminal activities. Thus, slanderous, defamatory, prejudiced, offensive, aggressive comments that use bad words, incite violence, express hate speech or contain links are summarily deleted.
.