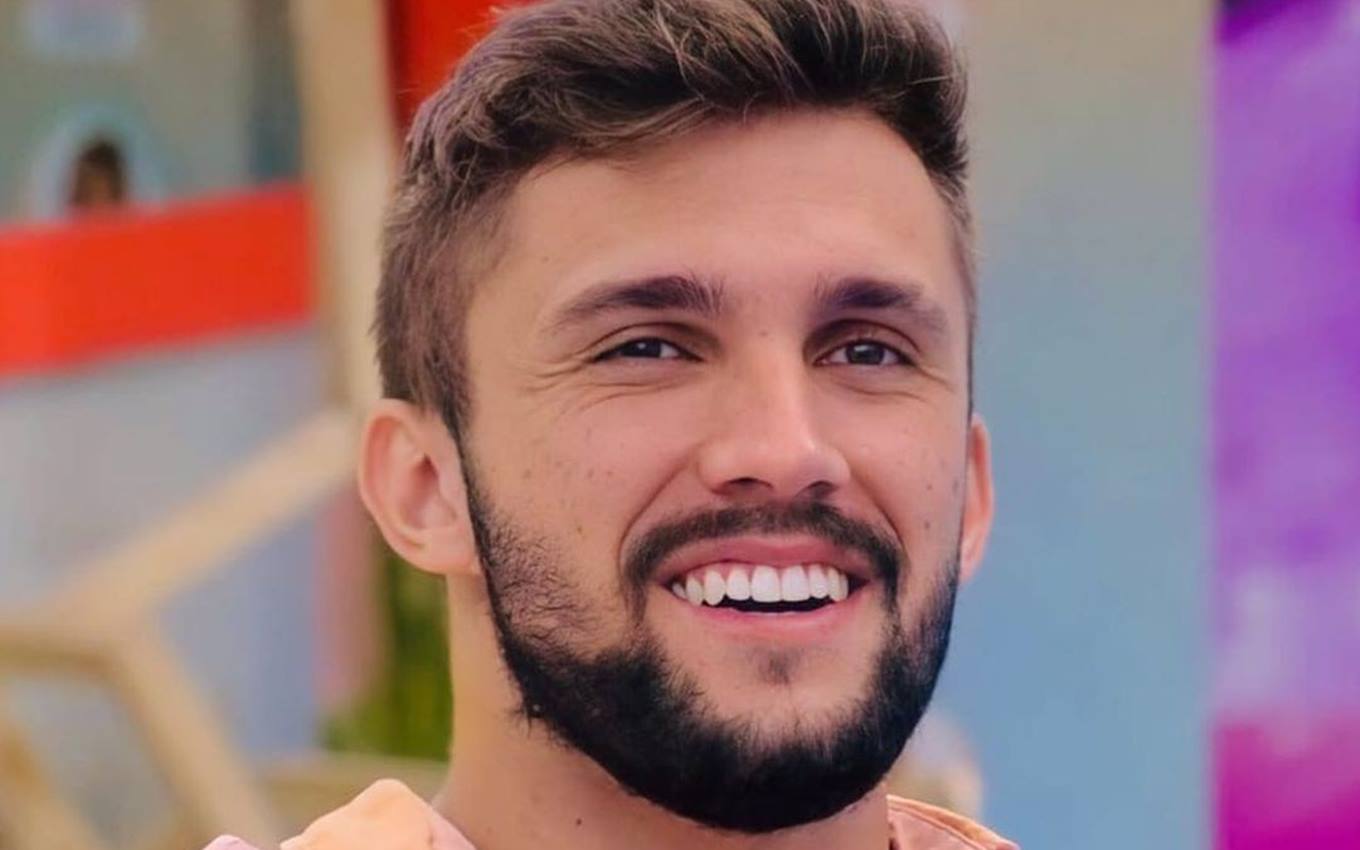 Tiago Leifert revealed that Arthur Picoli caused a confusion behind the scenes at BBB21, causing Globo's technical team to be called upon. During the commercial break of this Tuesday (4) edition, the presenter recalled the episode in which the capixaba attended Big Fone and pretended to listen to the message of the production, which, in fact, was transmitted only to Lumena Aleluia.
In conversation with Camilla de Lucas, Fiuk and Juliette Freire, the finalists of the edition, the attraction's commander said that the production was in doubt as to whether the capixaba had been able to hear Rafael Portugal's prank or not.
"We were very doubtful. We had to go to the technical center and go and ask the audio engineers," said Tiago. "Look at Arthur, old man", reacted Fiuk.
On the occasion mentioned by the presenter, the comedian called one of the devices to make fun of the participants. "Hello! Hi, is it from production? No? Isn't it from production? Oh, my God, I called it wrong, I screwed up, I screwed up, I screwed up. Hang up. Sorry, sorry, sorry," he said in an excerpt .
Watch the video below:
Shocked by Tiago saying that Arthur pretended so well that he heard the big phone prank, that the production had to check at Central.

Very actor Arthur # BBB21pic.twitter.com/GawOEhTjxH

– Angela 🎮 (@pirocomenta) May 5, 2021
---
Subscribe to the channel TV News on YouTube to check out our daily BBB21 newsletters
---
Find out everything that is happening on BBB21 with the podcast O Brasil Tá Vendo
Listen to "# 37 – BBB21 Retrospective: The best and worst of the season!" in the Spreaker.
.