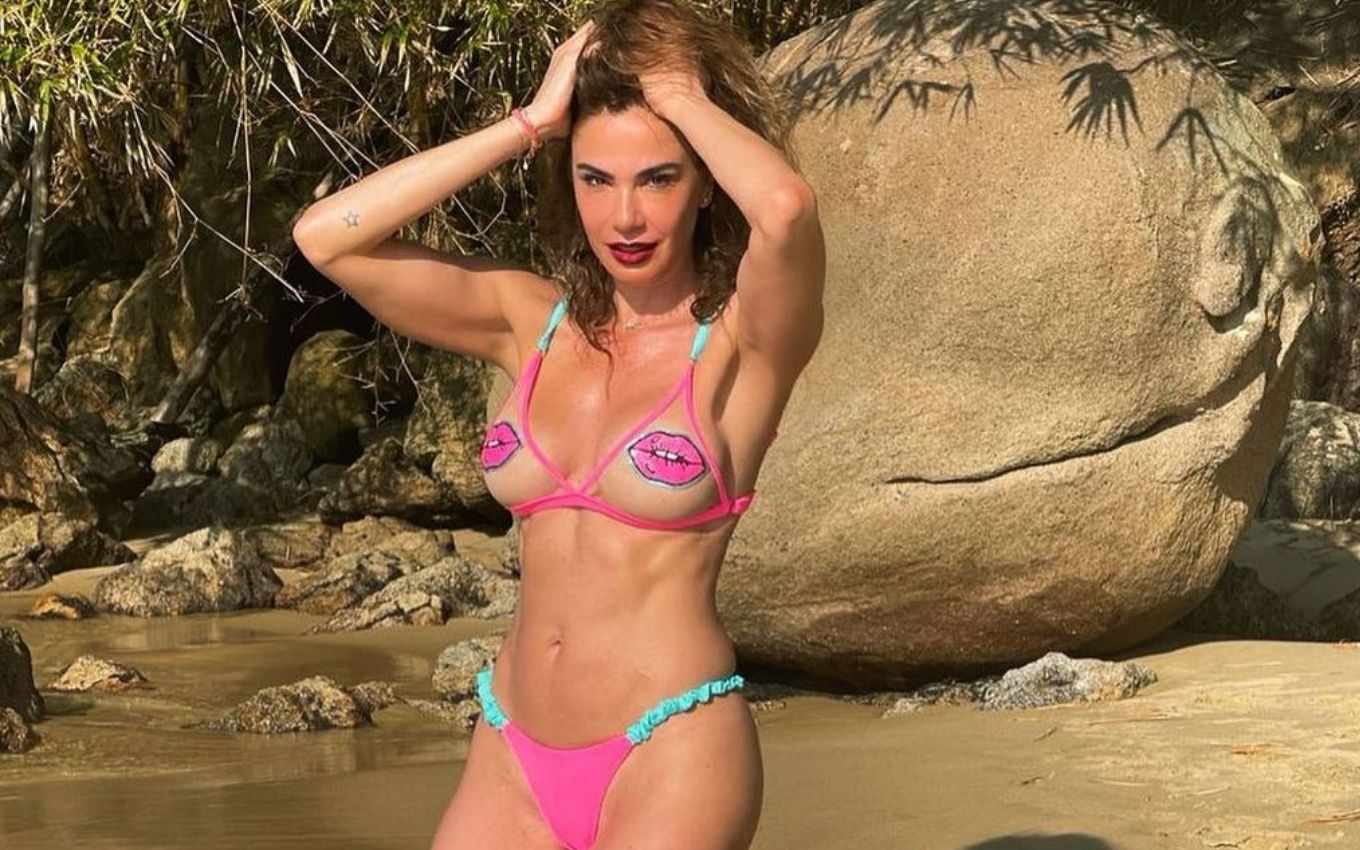 Luciana Gimenez, 51, took Internet users' breath away this Sunday (1st). The presenter of RedeTV! is on vacation in Ibiza, Spain, and has enjoyed the European summer with plenty of beach and topless sunbathing. In a video posted on her social networks, she appeared without a bikini top to enjoy the heat.
Following Stories for her Instagram, the Superpop presenter showed how she has been spending her days in Ibiza. In addition to enjoying night walks on the island, she has taken the opportunity to keep her tan up to date.
The vacation period also served for Luciana to recover from an otitis. According to her, three weeks ago she faced an ear inflammation, which kept her from working out. This Sunday (1st), she went back to training after the infection improved.
"I haven't worked out for three weeks. My muscles are gone [embora]. Of course I can get it back really fast, because I have a history. But I came back today and you know I work out a lot. To do 20 minutes on a light bike, I'm already feeling sick. Really, it's very difficult because I'm used to a level [intenso] training and I'm not happy with anything," he said.
"But I've already stopped. I only did 25 minutes [de bicicleta] and a little bit of arm. I'm dead and exhausted. But that's the way it is, we fall and have to get up", he considered.
Watch Luciana Gimenez's video at ease in Spain:
Check out photos from Luciana Gimenez's vacation:
.