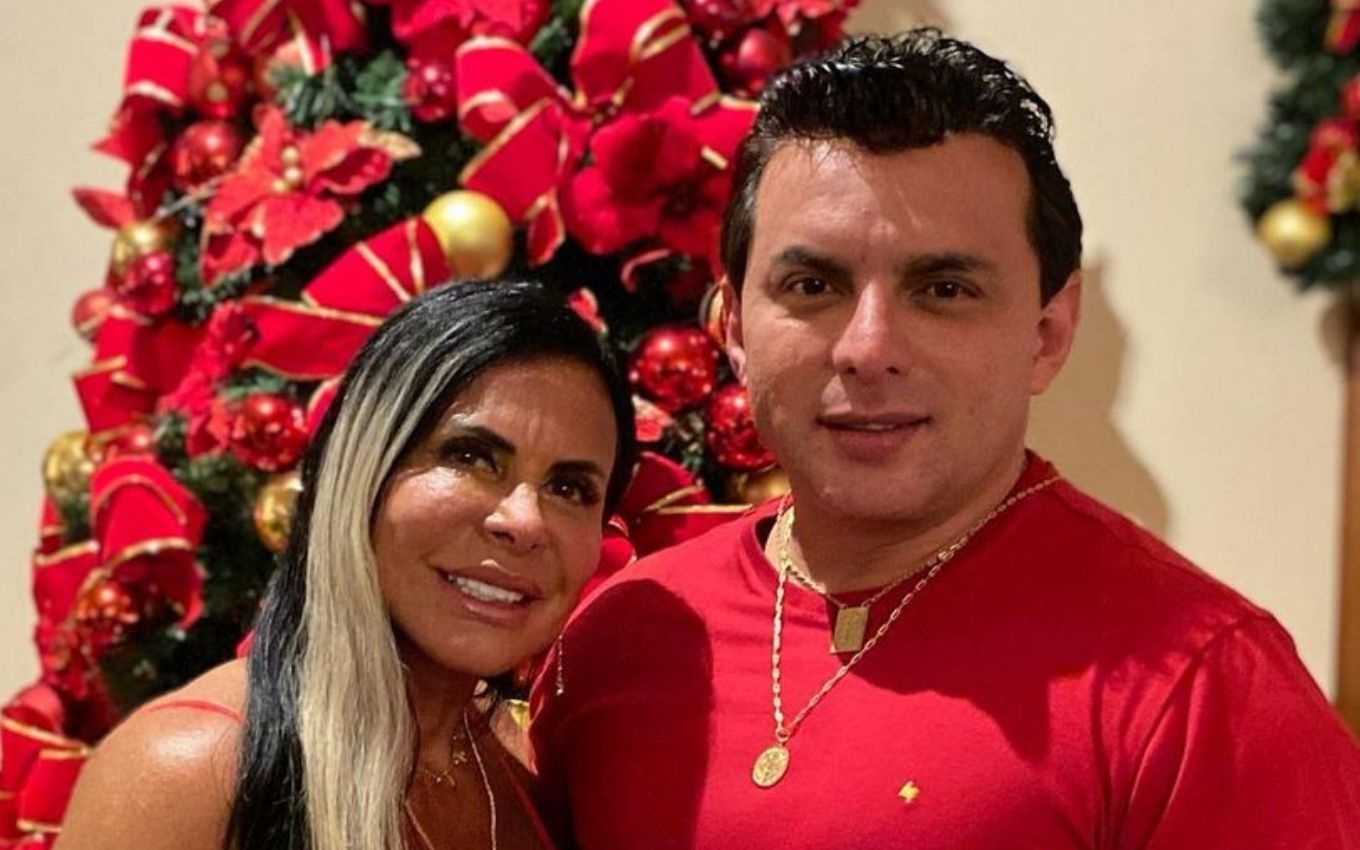 At the age of 61, Gretchen became a "life coach" and plans to consult with her husband, Esdras de Souza, who is a saxophonist and music therapist. "I'm not a therapist, but I'm going to see people to talk. So they don't suffer what I've already suffered," explained the singer, who will even do virtual consultations if the patient cannot go to Belém do Pará.
"I think I have already made all my dreams come true. But my big dream, life consulting, was what I wanted to do on a TV show. Nowadays, even television is difficult to do. Maybe in the future we will do it. on TV. I want to present a program ", said the mother of Thammy Miranda in an interview with the magazine Quem.
Without revealing how much each service will cost, the actress said that consultations could be made in person in Belém, the city where she currently lives, or via the internet. The idea is to advise on any subject and was created by Ezra.
"He always saw me answering people on Instagram and suggested to me. I see a lot of direct: 'my son is gay and I don't know what to do'. And the son also: 'I want to tell my family that I'm gay'. I have experience vast to understand people. This is a process ", evaluated the artist.
"It is not something that is simply played and happens. It is a process that the two build together, parents and children. I will also talk about self-esteem, self-love, adoption, I have two adopted daughters, among other matters", said the "queen" of memes ".
Gretchen will only talk to the patients, while the saxophonist will provide music therapy and reiki, a technique based on pseudoscience in which the therapist extends his hands under parts of the patient's body to channel energy.
"Esdras is a very mystical person, he graduated in reiki. We have a very similar energy, we make mantras, all the commandments of access [terapia corporal para encontrar pontos energéticos na cabeça], we also have Our Lady of Nazareth, who is our patron. We have a very similar energy ", continued the singer.
"But I want to show people that self-esteem has to do with loving yourself. Regardless of what and how you are. I was like that since I was a child, I already had that thing of thinking I was great and beautiful, I could be messed up. But with the time I was building and getting stronger ", defended the brunette.
Despite the new career, the owner of the hit Conga, Conga, Conga warned that she will not leave the stage. "I already have a show ready, new music, Esdras has a new instrumental. We are just waiting for the record company to restructure because of the pandemic [da Covid-19]. We have many projects ", he promised.
Feedback Policy
This space aims to expand the debate on the subject addressed in the news, democratically and respectfully. Anonymous comments are not accepted nor do they violate ethical and moral laws and principles or promote illegal or criminal activities. Thus, slanderous, defamatory, prejudiced, offensive, aggressive comments that use bad words, incite violence, express hate speech or contain links are summarily deleted.
.