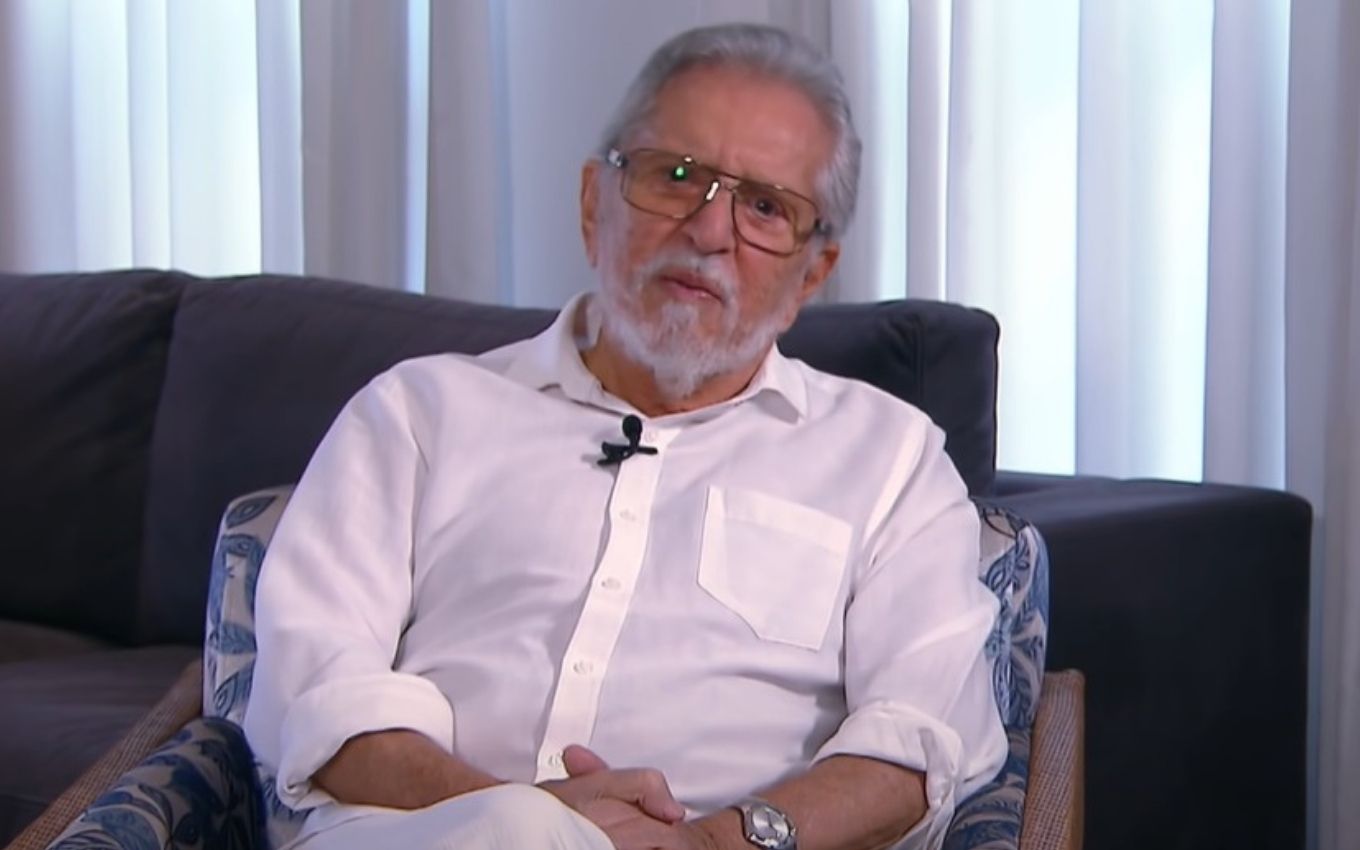 Carlos Alberto de Nóbrega, 84, has been admitted to the Sírio-Libanês Hospital in São Paulo since Saturday (20). His wife, Renata Domingues, is also hospitalized in the same unit with Covid-19. The communicator's son, João Victor, 20, tested positive and is undergoing treatment at home. Because his family contracted coronavirus, the veteran was on alert and had a fever, which took him to the hospital. He waits for the results of his tests to see if he has been infected with the virus.
To the TV News, the presenter of A Praça É Nossa reported that his hospitalization was a precautionary measure for his doctors. He is willing and feels good despite the recent fever. The communicator performed two tests for coronavirus and awaits the result of the laboratory tests. He took the first dose of the Covid-19 vaccine on February 10.
"Renata was hospitalized on Thursday (18). But she already had her symptoms and was in a lot of pain. From Wednesday (17) to Thursday we spent the night awake because of her malaise. She was hospitalized and I was fine. The only thing I was feeling is that sometimes I get a little cold. But it's not the flu, "he says.
"I am vaccinated every year against the flu and I never had it again. But, many times, I have that little nose and that hoarseness", he explains.
Because he felt this malaise, he went to his doctor during the week and did a CT scan. "It gave an almost imperceptible spot, which may have been a biopsy that I did on the lung in 2019, and it could be the vaccine, because I took the first dose", he observes.
"I went home and my doctor said: 'Stay isolated in your house and only call me if you have a fever'. I went to sleep. I woke up around 5 pm yesterday, shivering with cold. The temperature was 37 °. I called him [o médico], who said: 'Now go to the hospital, I will leave everything checked' ", she narrates.
At the hospital, Nóbrega underwent more tests and quickly began to be medicated. "I'm fine. I'm on the same floor as Renata. I was worried about her and not about me. I thought I had nothing. I swore I had nothing. But I'm hospitalized and I'm already on treatment. I took two doses of antibiotics and I did another tomography ", he details.
Under observation, the SBT presenter is being accompanied by an infectologist. "She examined me and said: 'Look, I didn't see Covid-19 in the lung. If it is, it is from the beginning of the beginning and we will solve it soon'. Then, I was excited. I am not feeling anything, nor tired. I fixed my beard. I don't want to look sick (laughs) ", he amuses himself.
Feeling good, the veteran confidently awaits the result of his exams, which are due out on Monday (22). The disposition was demonstrated on his Instagram. In a publication this Sunday (21st), he sent a positive message to his followers and advanced his plans to return to the SBT studios in March.
"My dear and faithful friends: I am fine. I have already started the treatment. I am free of pain, malaise, nothing. I was even able to go to Renata's room, which is much better and without any more pain. My youngest João Victor is in isolation in his house and he doesn't feel anything. God will allow me to be recording A Praça on March 24th ", he wrote.
"With news and new characters. SBT approved all my requests and suggestions made last week. I sat on the new bench, the renowned comedians and the new guests. Certainly, we will put A Praça in its place: leading the audience. Thank you for hundreds of messages ", finished.
See Carlos Alberto de Nóbrega's publication:
.