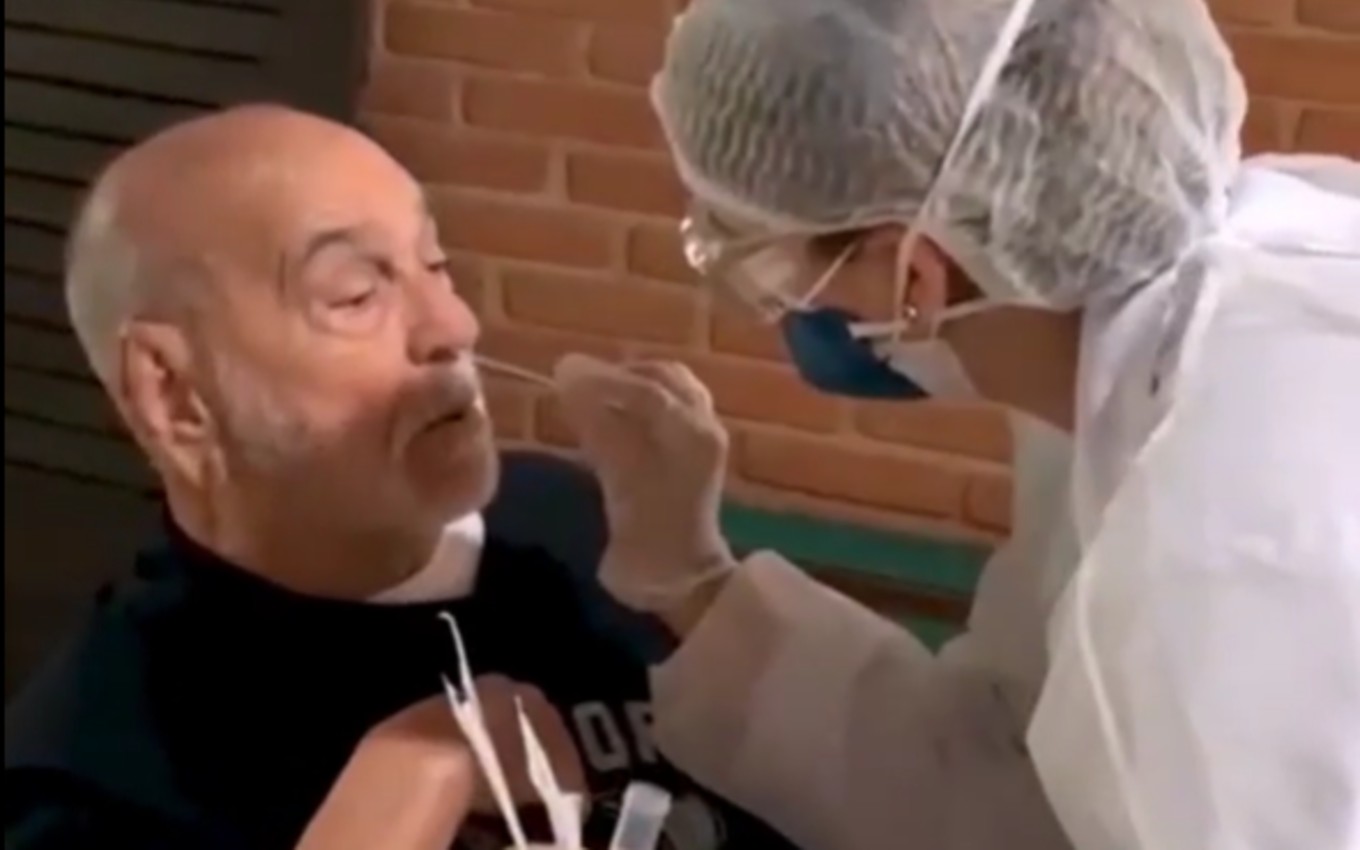 Lima Duarte announced his return to the studios this Saturday (3), after a year and a half without working due to the pandemic. At 91 years old, the actor is vaccinated against Covid-19 and will begin recording the scenes of the second season of Aruanas, a Globoplay series.
The veteran posted a video on his Instagram in which he appears taking a nasal coronavirus test. "After a year and a half [sem trabalhar], I'm not recognizing anything else, these protocol things [contra a Covid-19]…" According to the actor, he was tested before going to record the series in Cubatão, in the city of Baixada Santista, in São Paulo.
About his role in Aruanas, Lima Duarte limited himself to saying that he is a "strong, good and interesting character". In February 2020, Patricia Kogut's column in O Globo newspaper had stated that the actor would make a gravedigger responsible for burying babies who were born without brains due to an environmental disaster.
The first season of the series already talked about the theme, telling the story of the founders of a nature preservation NGO.
60 novels
In the video, Lima Duarte recalled his trajectory on screen. His first production was Sua Vida Me Pertence, shown in 1951 on TV Tupi. Only on Globo, there were 60 soap operas.
Today, the actor is watching himself in the soap opera O Salvador da Pátria (1989), rerun on Canal Viva. According to him, his character, the protagonist Sassá Mutema, still resonates today. "Even with the power he had, he speaks to people's souls. And they express themselves like that, painting him", he says, showing tributes he received from fans.
Check out the video in which Lima Duarte announced his return to the studios:
.