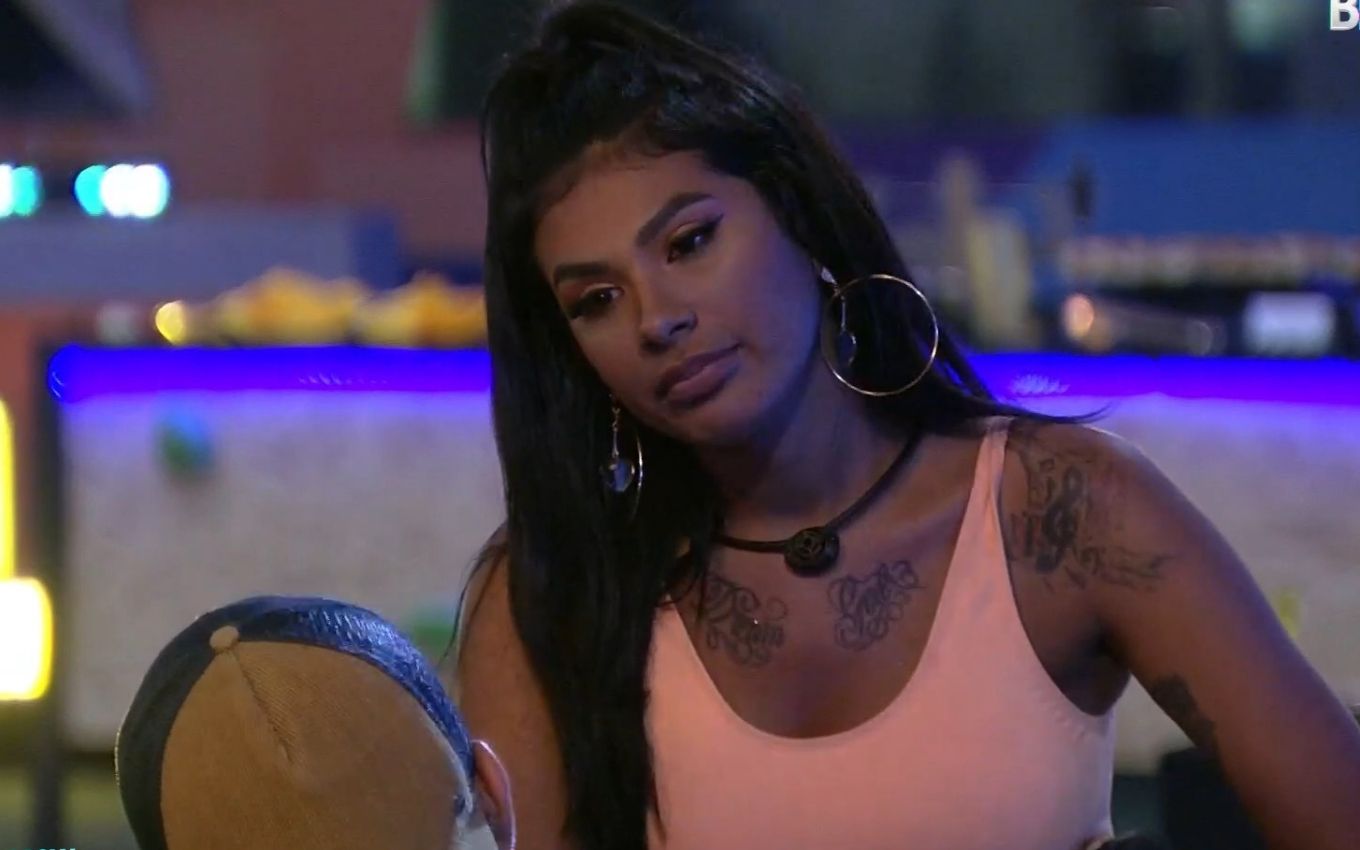 During the BBB21 leader's party, Pocah and Rodolffo Matthaus had a conversation about prejudice against minorities. The funkeira took the opportunity to alert the backlander about the danger that homophobia represents in Brazil. "We are the country that kills the most LGBT people in the world," she said.
"You need to have a lot of patience [com preconceitos]. You cannot scold, you need to teach intelligently, "argued Rodolffo." I understand, it is not to stick it down your throat, unless the person comes with the intention of hurting … Then I arm myself, I don't even want to know " replied Pocah.
"When I told you that Brazil is the country that kills the most, it is because I have already lost many friends, it has delicate stories to talk about", lamented the singer. "Clothes don't define gender, men wear dresses, I wear men's clothes," she said.
"Your audience, I believe you have a lot of people from the countryside, right? That identifies with you", continued the funkeira. "It's another ride," replied Rodolffo. "Now, imagine you learn, seek to learn about, it is not for you to embrace causes. It is a matter of heart, to be able to pass on to this group that has no information", she advised.
"I'm on," agreed the countryman. "Nobody did that, I never saw it," criticized Pocah. "I have a lot of friends from the city I was raised in. If you know, if it's a tour where you have five friends of mine, for example, who never lived in a capital, who still live in the countryside, at the same age as mine … You go out there vomiting ", confessed Rodolffo.
"Of machismo, of racism, of homophobia. I am serious. In the interior there is still a lot of information", reported the singer. "People need to have a lot of patience to teach the people in the countryside and the people who are coming. I am saying this seriously," he explained.
Below is an excerpt from the conversation:
"When I told you that BR is the country that kills the most LGBT in the world … I already lost many friends" pic.twitter.com/jYKM4tYuY9

– POCAH 🍑 (@Pocah) April 1, 2021
---
Subscribe to the channel TV News on YouTube to check out our daily BBB21 newsletters
---
Learn all about BBB21 with the podcast O Brasil Tá Vendo
Listen to "# 33 – The life of the profile managers of BBB participants" on Spreaker.
Feedback Policy
This space aims to expand the debate on the subject addressed in the news, democratically and respectfully. Anonymous comments are not accepted nor do they violate ethical and moral laws and principles or promote illegal or criminal activities. Thus, slanderous, defamatory, prejudiced, offensive, aggressive comments that use bad words, incite violence, express hate speech or contain links are summarily deleted.
.