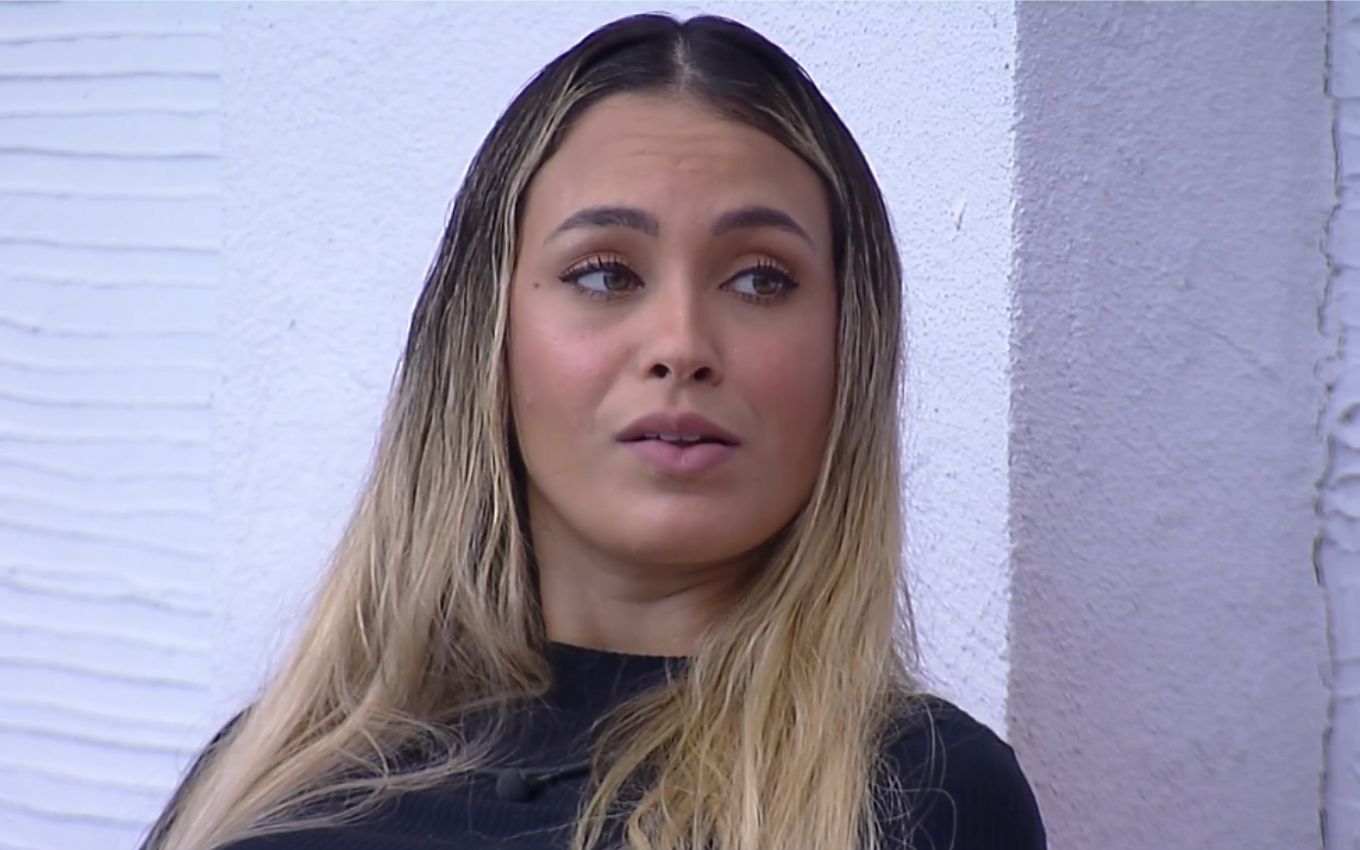 In search of peace at Big Brother Brasil 21, Sarah Andrade warned Viih Tube this Thursday (18) that, after fights, discussions and disagreements in the confinement, she wants to get well. "I have no more confusion to talk about anything," said the digital marketing consultant in a conversation in the external area.
The actress approached her sister to talk about what she had talked with Gilberto Nogueira during the party of leader Fiuk, at dawn. According to her, the conversation was uneventful. "He said that after we talked, you [Sarah] told him a lot of things that I had told you ", he said.
Sarah then explained that she had advised the economist to maintain the "good neighborhood" policy in the house in order to go far in the dispute for the prize of R $ 1.5 million. According to her, the important thing is to have a good relationship with the other participants to reach the final.
"I told him that it is useless for us to want to arrange a conversation, we will have a good relationship, if we have to vote we vote, here is a game. We will not be bullshit. The youtuber recalled more excerpts from the conversation he had with the Pernambucano, and the Brasiliense reinforced his point.
"I already understood everything, I don't have any more confusion to talk about anything. I'm here for good, don't fix it, for God's sake. Don't get me confused, no, I'm fine," he reiterated. . "Sarah, for God's sake, I really care about you, very much," insisted the young woman.
---
Learn all about BBB21 with the podcast O Brasil Tá Vendo
Listen "# 31 – Does BBB21 have the worst couples in the history of reality?" in the Spreaker.
Feedback Policy
This space aims to expand the debate on the subject addressed in the news, democratically and respectfully. Anonymous comments are not accepted nor do they violate ethical and moral laws and principles or promote illegal or criminal activities. Thus, slanderous, defamatory, prejudiced, offensive, aggressive comments that use bad words, incite violence, express hate speech or contain links are summarily deleted.
.