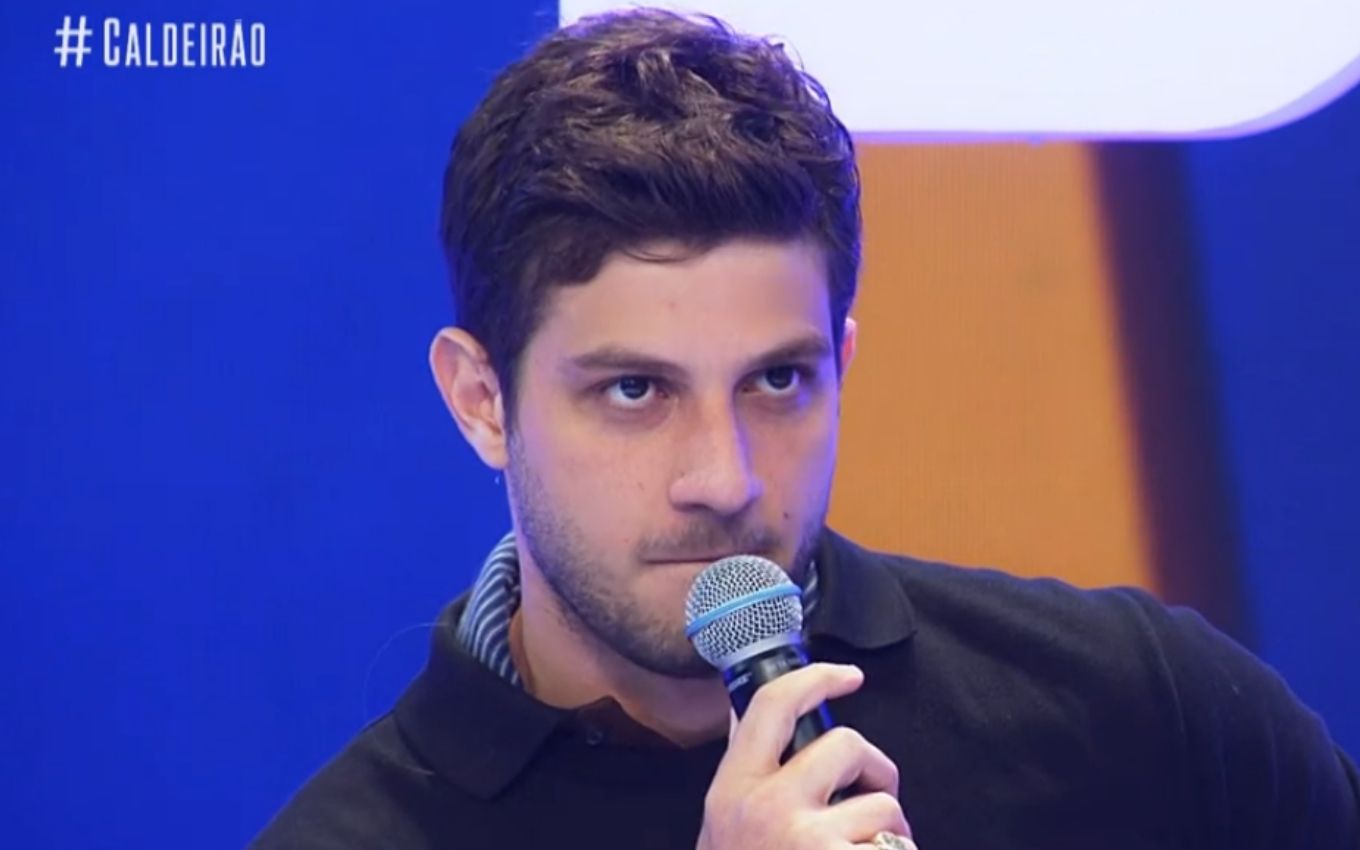 Chay Suede took advantage of his participation in Caldeirão's Sobe o Som, to name his second child with actress Laura Neiva. This Saturday (11), after being questioned by Marcos Mion, the actor stated that the baby will be called José.
"How is the expectation for the baby? Does it already have a name?", asked the new presenter of the attraction shown on Globo's Saturday afternoons. "José", replied the interpreter of Danilo/Domênico in Amor de Mãe (2019), who is already the father of little Maria.
Babu Santana, who was also on the board, decided to play with his professional colleague after the information was released: "Are you going to be a father, Chay? That's why I think you grew up man, dammit."
Laura's new pregnancy was disclosed first hand by journalist Leo Dias, from Metrópoles, and confirmed by the couple in an interview with Conversa com Bial.
.