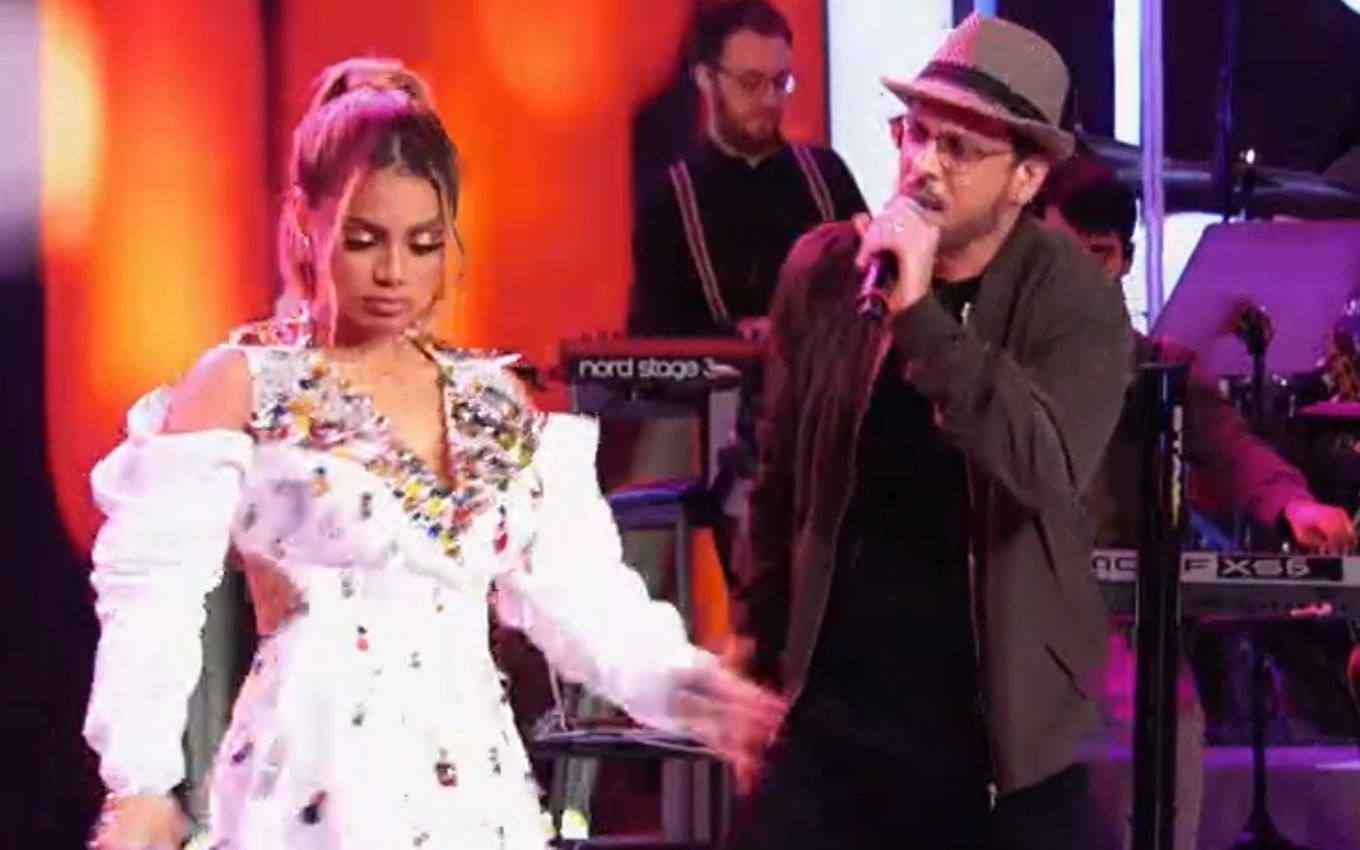 Lucio Mauro Filho surprised the audience at Caldeirão this Saturday (25th) by "incorporating" Mister Catra (1968-2018) to sing funk with Lexa. In the painting Sobe o Som, the vocalist of the band on the Globo program imitated the bass voices of the funkeiro in the songs Sapequinha and Taradinha da funkeira.
The eternal Tuco from A Grande Família (2001-2014) released the notes of the first song in the turn of Otaviano Costa and Flávia Alessandra, who were competing against André Marques and a friend in the musical framework of the program presented by Marcos Mion.
When the couple hit the song, Lexa appeared on stage to sing it and was accompanied by Lucio, who surprised even the presenter by showing his new talent. "MC Lucio Mauro Filho", joked the singer, after finishing his performance.
"It felt like I was dreaming when I saw MC Lucio Mauro and Lexa," said Mion. "Look at the bass! I want to see more," he asked. MC Guimê's wife, then, started to sing the hit Taradinha and called Lucio back to the stage. The actor accepted the invitation and even swayed with the funkeira.
On social networks, Lucio was compared to Catra for the deep tone of his voice he used to sing funk. The artist is the lead singer of the band Lucio Mauro e os Filhos, who heads the show's musical challenge on Saturdays. "I'll never see you with the same eyes again, Lucio Mauro," praised Mion.
Check out:
✨ SAPEQUINHA SHOWS THAT POWER ✨ @LexaOficial#Cauldronpic.twitter.com/yD3mFbMdWK

— TV Globo in 🏠 (@tvglobo) September 25, 2021
I lost EVERYTHING with @LexaOficial and MC Lúcio Mauro Filho 🧡💫 #Cauldronpic.twitter.com/JGBkSzSir9

— TV Globo in 🏠 (@tvglobo) September 25, 2021
.