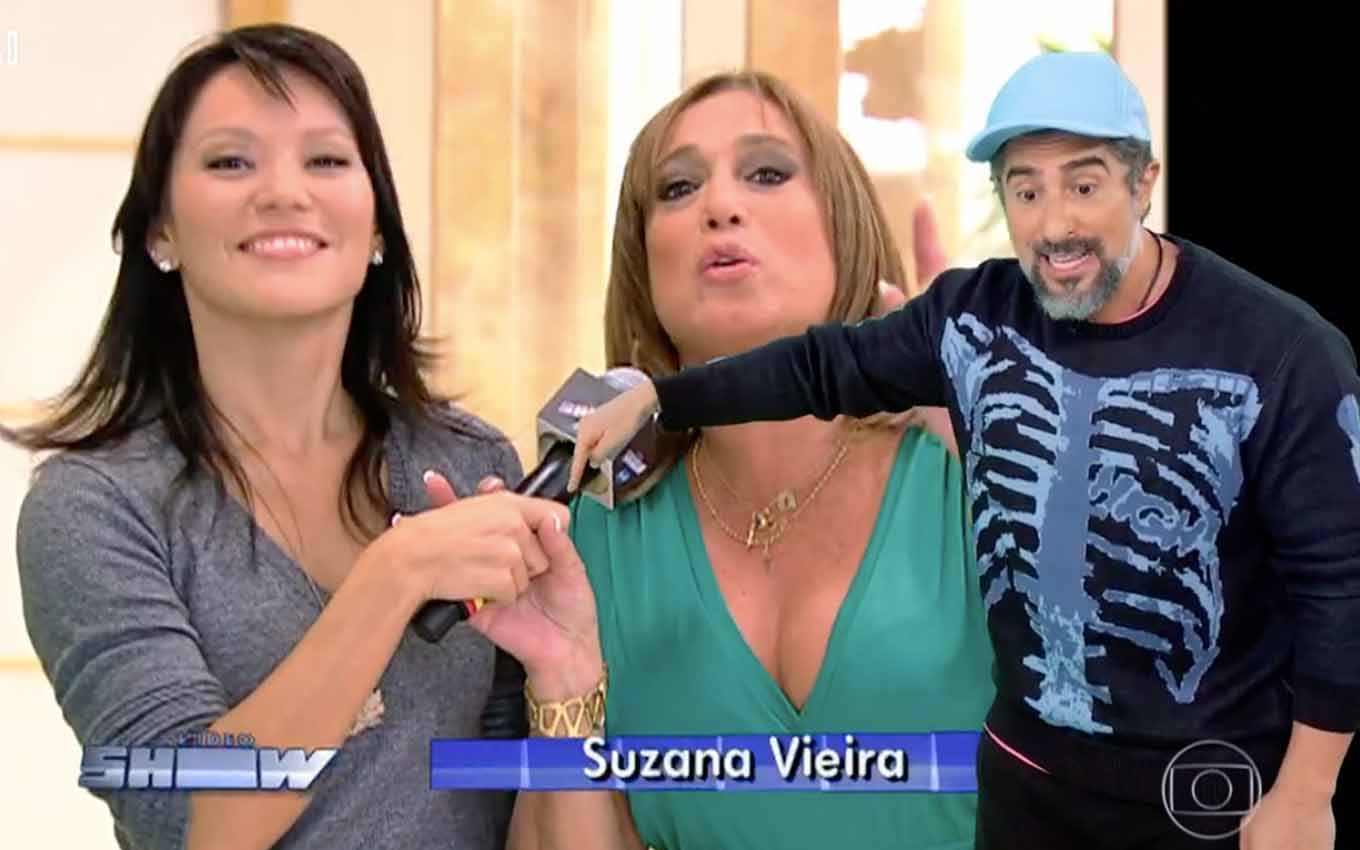 Susana Vieira became one of the targets of Marcos Mion's jokes in the Isto a Globo Mostra this Saturday (18th). The presenter rescued one of the biggest gaffes of the actress, in which he snatched the microphone from Geovanna Tominaga's hands during a report on Vídeo Show (1983-2019) in 2009. "She only has patience with Cid Moreira", he said.
The communicator called the episode "one of the great television classics that was forgotten in the network's collection", which he called the "world battle for the microphone". In detail, he highlighted the reporter's "war" in order not to be swallowed up by the actress, who is recording a participation in A Turma do Didi (1998-2010).
"It has to have shell [grossa] to work at Rede Globo", he joked, given Giovanna's enormous effort not to lose the set, disputed by the interpreter and by Renato Aragão. "She was bravely holding the microphone, 'this article is mine, this program is mine'" , he added.
He even compared the episode with one of the scenes in Falcão: The Champion of Champions (1987). "Whoever watched the movie, just look at the iron arm. Susana is giving a thumbtack and at any moment she's going to put Giovanna on the canvas", he mocked.
Mion showed that the reporter managed to get rid of the harassment of colleagues for a few moments, until Susana definitely took the lead in the situation – and uttered the catchphrase "I have no patience for a person who is starting".
"People say that Susana was rude, but she wasn't. Let's do it justice. Giovanna was 29 years old and 17 in her career, she wasn't a beginner, but on her side… Yes, she was! The woman started in black and Just have patience with Cid Moreira," he amended.
Mion also made fun of Tony Ramos again when he rescued a sequel from Vade Retro (2017) in which he was turned into the devil himself. "Tony with a 3D devil effect? ​​Is it something in my head or does he look like me? Or am I starting to look like him? Can you imagine me, with thirty years of Globo? I'll even stop shaving", concluded the anchor of Caldeirão .
.