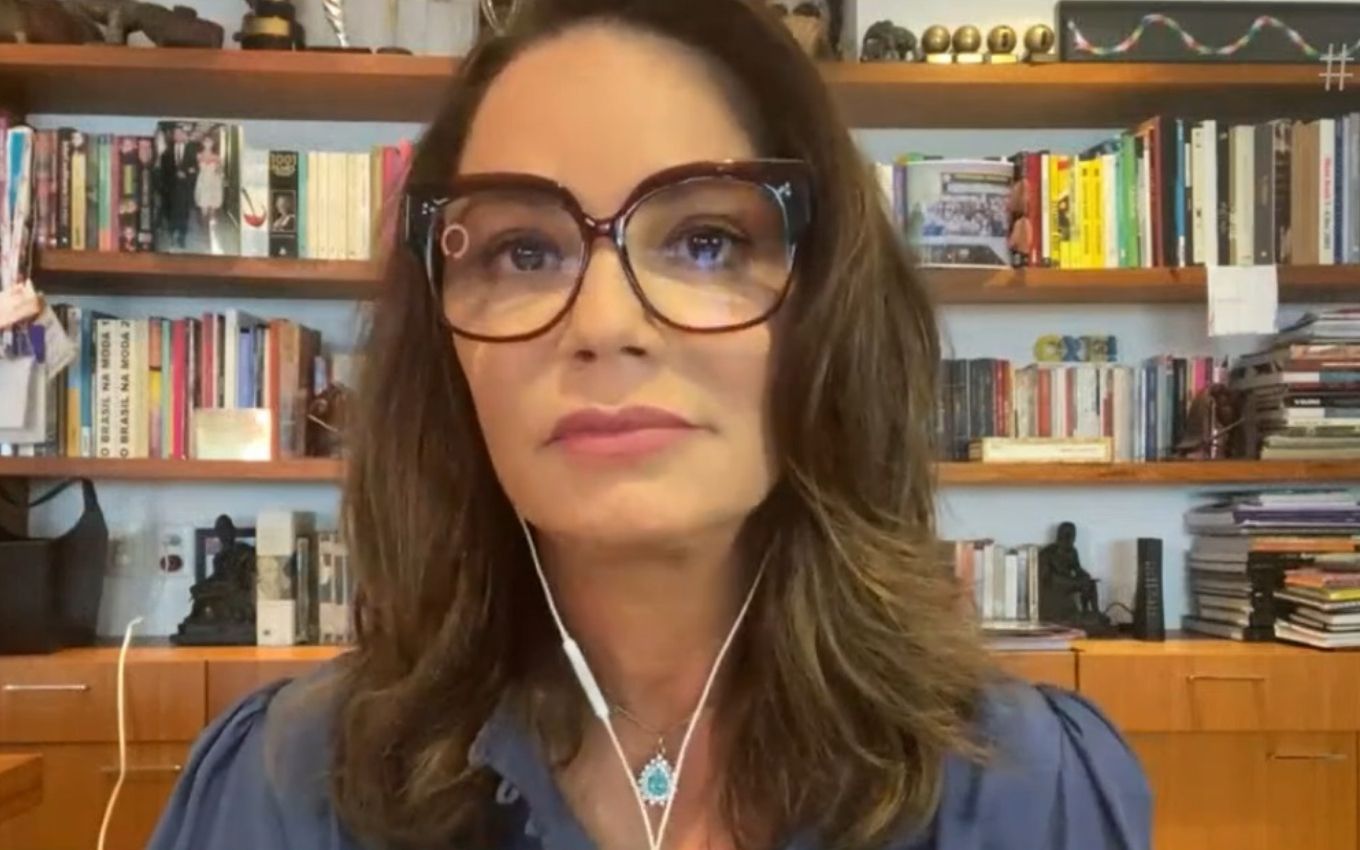 Luiza Brunet revealed that DJ Ivis' aggression against his wife, Pamella Holanda, became a trigger and, therefore, avoids following the repercussions of the case. "It makes me very angry," admitted the model and businesswoman during É de Casa this Saturday (17).
The artist was invited to the program for being a militant in the fight against domestic violence. She was attacked by businessman Lirio Parisotto in 2016 and even thought about giving up denouncing her aggressor.
"I didn't follow the case very much because it makes me very angry to see that this happens. It makes me very angry to see the way he behaved trying to disqualify her and trying to explain something inexplicable, because there were images that condemned him", pointed out the morning guest in conversation with Cissa Guimarães.
Another fact that left the model perplexed was the fact that the singer gained followers on social networks after the aggression surfaced. He lost contracts, had songs deleted by several partner artists, but gained more than 200,000 "fans" on Instagram. "Society started to follow him on their social networks. Out of curiosity, of course, but many guys thought he was 'fuckin', you know?", said Luiza Brunet, with indignation.
"So, this type of attitude we need to review. Violence against women hurts society, it has a very large impact on the economy, because injured women cannot work because they are injured. And especially children who live in a abusive home", stressed the artist and activist of the cause.
The phrase served as a hook for the presenter Manoel Soares to remember his childhood, in which he lived with a rapist at home. "I tell you that this [episódios de violência doméstica] awakens some really annoying triggers in me. I can't even remember my father's face, but I remember the violence he did at my house," said the journalist.
Soares also stressed that men are the bearers of the "problem" and that they should be responsible for repressing cowardly colleagues and who reproduce macho and aggressive discourses. "The woman, she is just the victim of a problem that we men have", she reinforced.
DJ Ivis case
Iverson de Souza Araújo, DJ Ivis, was arrested on Wednesday (14) in Fortaleza, Ceará, after assaulting his ex-wife, Pamella Holanda. Last weekend, videos with images of violence against the digital influencer went viral on social media. According to the victim, she was attacked for the first time when she was still pregnant with her daughter, Mel, who is now nine months old.
.