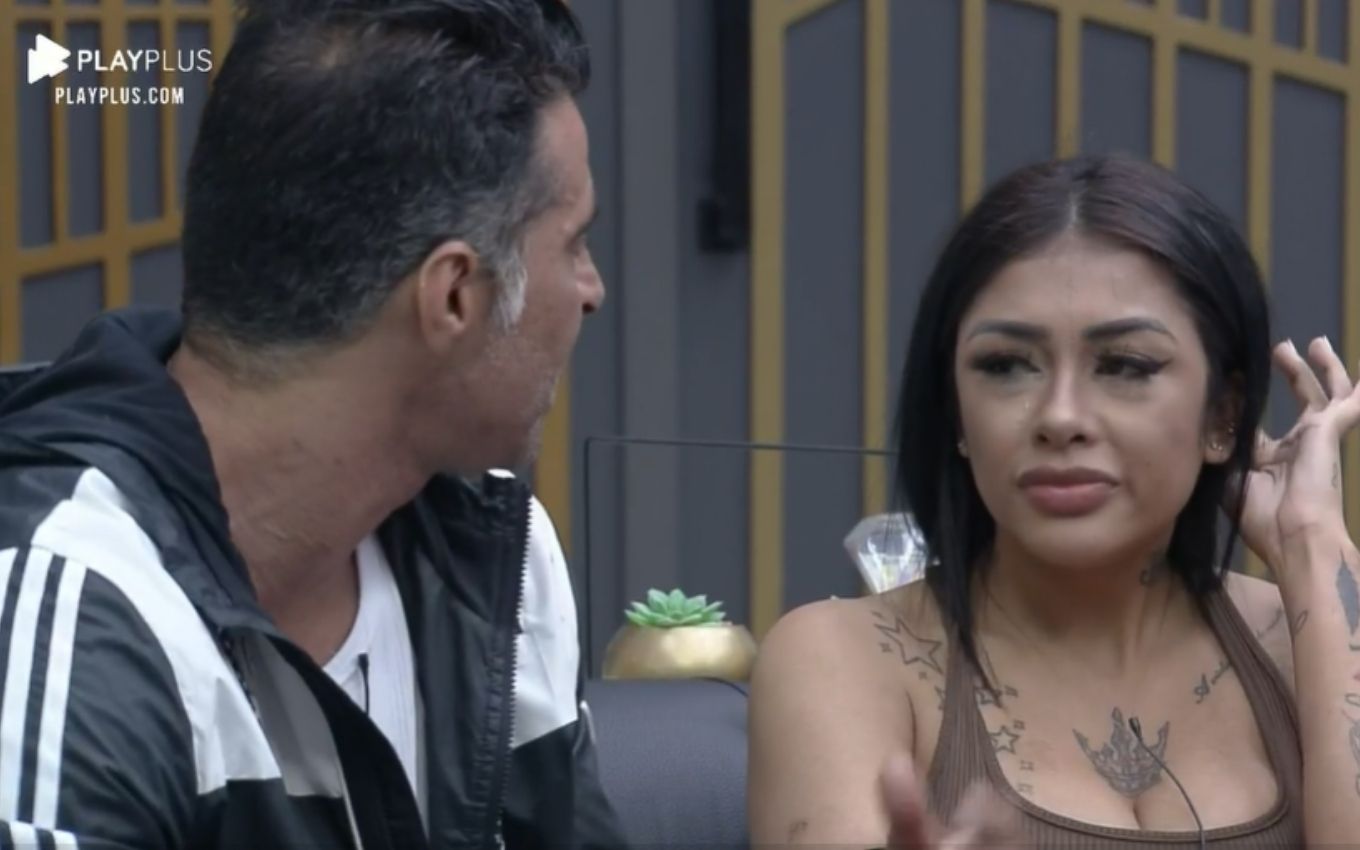 Fernanda Medrado was disgusted by the delay to perform the Power Couple Brasil 5 Couples Test and cried when she realized that she runs the risk of facing DR, the elimination of reality. This Tuesday (18), the singer was supported by the other contestants and shot: "I go out and I don't lose the fee".
After the dispute, Medrado and Claytão went to the dressing room, where the confusion started. "It was already, bro", commented the DJ, and the rapper soon became irritated: "Ah, fuck it. At least I go out and I don't lose my fee". As revealed by the TV News, each couple will receive R $ 80 thousand for participation in the program.
MC Mirella tried to calm her confinement colleague, but that made her angrier. "How calm, people? I know I'm in DR You are calm, I know you want to, but don't be calm! What's the hell?", Shouted Medrado. Claytão talked to the woman and asked her not to shout in front of the other couples. "I'm not yelling at you," said the rapper, shouting afterwards.
On the way back to Mansão Power, the singer cried when sharing the result of the test with the couples present and was supported by Deborah Albuquerque, Bruno Salomão and JP Mantovani. While she was reassured, Medrado explained that she had had a fight with her husband during the recording of the testimony.
"When the person tells the other to take it in the ass, then nobody says anything. I just left him at his moment, because he is my partner and I didn't continue the discussion. Then, when I call him a donkey, he exposes me in the middle of the deposition? Oh, no! ", Pointed out Fernanda.
Check out the videos:
TRETA🚨🚨🚨 Medrado × Claytão#PowerCouple#PowerCoupleBrasilpic.twitter.com/IBHKh2nyTy

— Tvlizando | #PowerCouple (@tvlizando) May 18, 2021
TRETA 2🚨🚨 Medrado × Claytão

Medrado calls Claytão no personality and he says she should have joined the program with her ex.🆘🆘🆘🆘🗣️🗣️🗣️🗣️#PowerCoupleBrasil#PowerCouplepic.twitter.com/i1VJ6l58J1

— Tvlizando | #PowerCouple (@tvlizando) May 18, 2021
---
Subscribe to the channel TV News on YouTube to check out our daily BBB21 newsletters
---
Find out all about reality shows with the O Brasil Tá Vendo podcast
Listen to "# 39 – No Limit: What went right and what went wrong?" in the Spreaker.
.