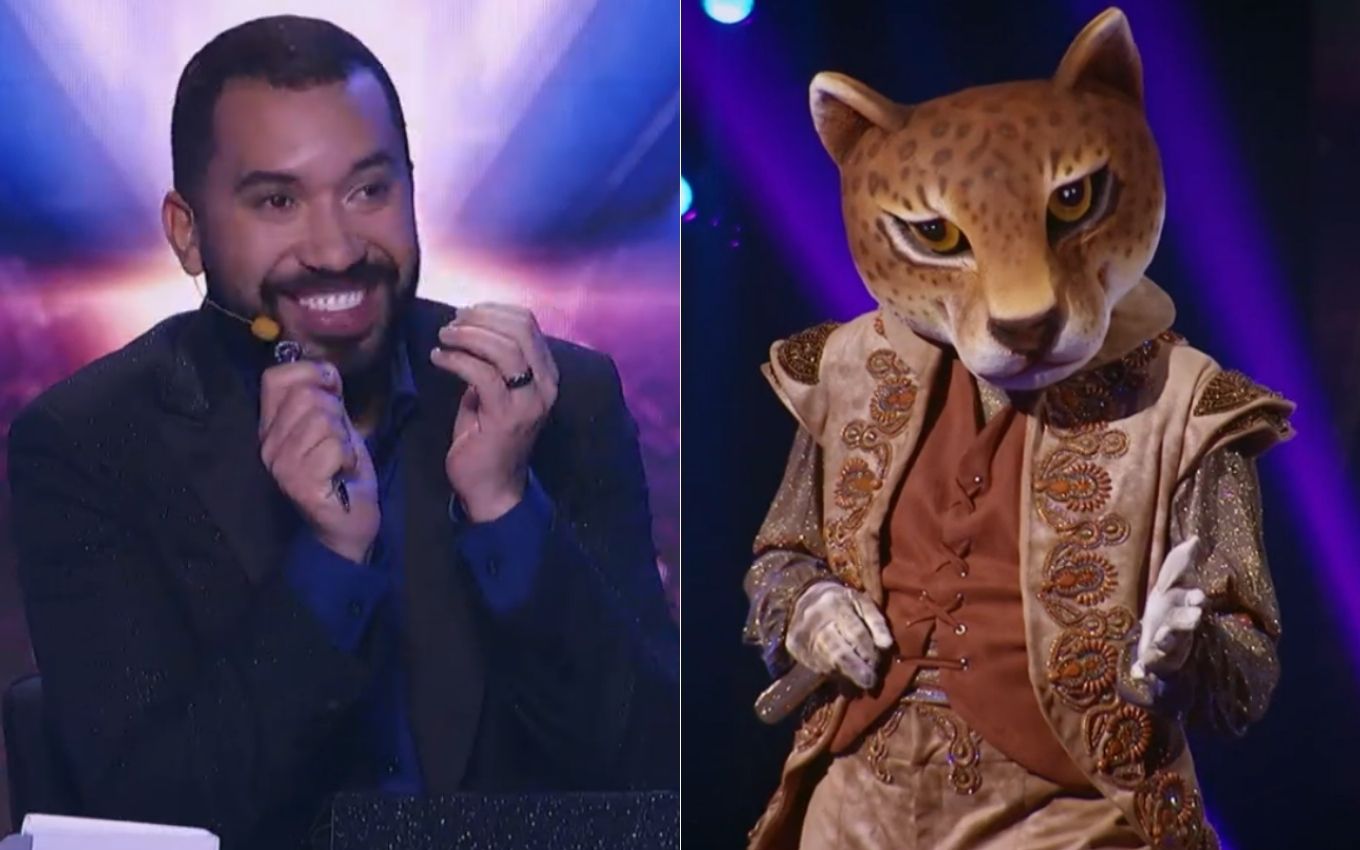 Guest judge of The Masked Singer Brasil, Gilberto Nogueira took advantage of his time in the musical competition to flirt with Onça Pintada. In this Tuesday's episode (31), after a provocation by Ivete Sangalo, the economist confessed to a crush on the feline and warned: "It's over, I'm going!".
"Gil, I'm feeling that there was a tune, a passion," said Ivete, and the ex-BBB soon replied: "It happened, there! Guys, I'm not even mature. Look at him calling me, that's where I'm going."
When it came to guessing, Nogueira bet on the name of Wagner Moura. "He said he lived in another place that spoke Portuguese. I thought of Portugual, some surname of these bands. Putting it all together, Wagner Moura," he said.
In the episode, Onça Pintada presented a version of the song Garçom, by Reginaldo Rossi (1943-2021). According to a survey made by TV news, the famous hidden in animal fantasy is Alexandre Borges.
---
Learn all about reality shows with the podcast O Brasil Tá Vendo
Hear "#51 – Who goes to Farm 13? Know all about the rumors and speculation!" on Spreaker.
---
Subscribe to the channel TV news on YouTube to check out our daily newsletters, interviews and live videos
.