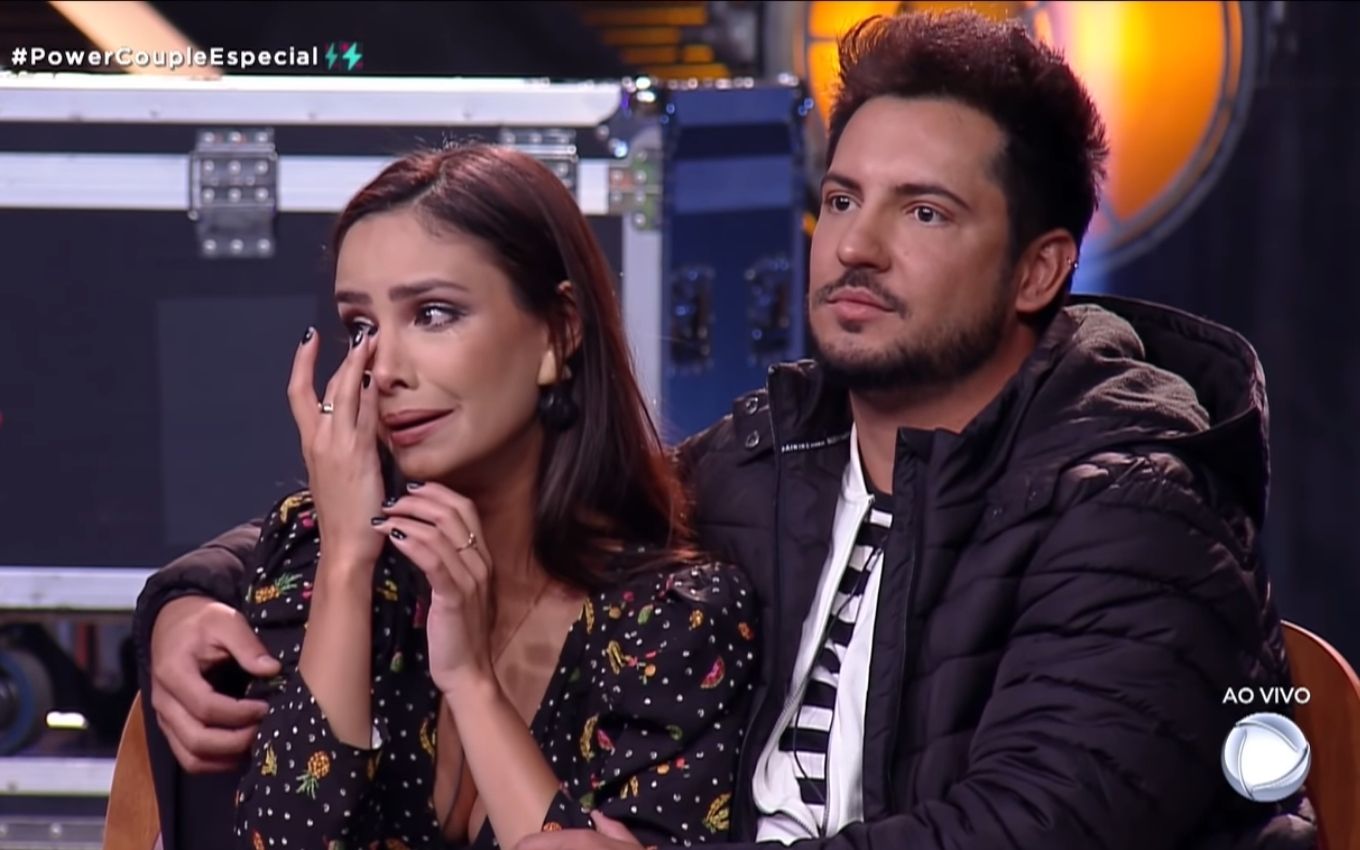 The Tuesday (20) edition of Power Couple Brasil 5 had a warning of attempted fraud in the vote and showed the elimination of Georgia Fröhlich and Thiago Bertoldo with a record rejection. The program also aired a retrospective of the races and ended with the formation of the last DR of the season.
Debutants in the hot seat, Georgia and Thiago had only 4.59% of the votes to stay. The elimination left the journalist extremely shaken, and she cried a lot in the studio. At the mansion, Deborah Albuquerque and Bruno Salomão celebrated their stay, but regretted the departure of an allied couple.
Right after the formation of the DR on Monday (19), Georgia and Deborah made so much drama that they ended up, again, pushing Li Martins and JP Mantovani away. After realizing that her best friend got closer to Mari Matarazzo, the redhead started to criticize her and speak ill behind her back.
Bruno's wife played the victim once again and stated that she was always at the side of the ex-Rouge when she fell into a hot seat. But, in a DR that for Deborah was difficult for being with Georgia, the singer was closer to Matheus Yurley's wife.
In addition to the dramas of the redhead and the crying journalist, the program also showed a summary of the 31 competitions held in the season. Characters such as Fernanda Medrado, MC Mirella and Pimpolho were remembered, as well as fights between couples and overcoming difficulties.
The edition ended with Adriane Galisteu announcing the latest DR of Power Couple Brasil 5 and justifying its existence: no couple will reach the final without facing the public vote first – despite all of them having already been there. The final, which takes place on Friday (23), will have only two couples.
---
Learn all about reality shows with the podcast O Brasil Tá Vendo
Listen to "#46 – Not a Goat's Eye Saved – Final Analysis on On Limit 5" in Spreaker.
---
Subscribe to the channel TV news on YouTube to check out our daily newsletters, interviews and live videos
.