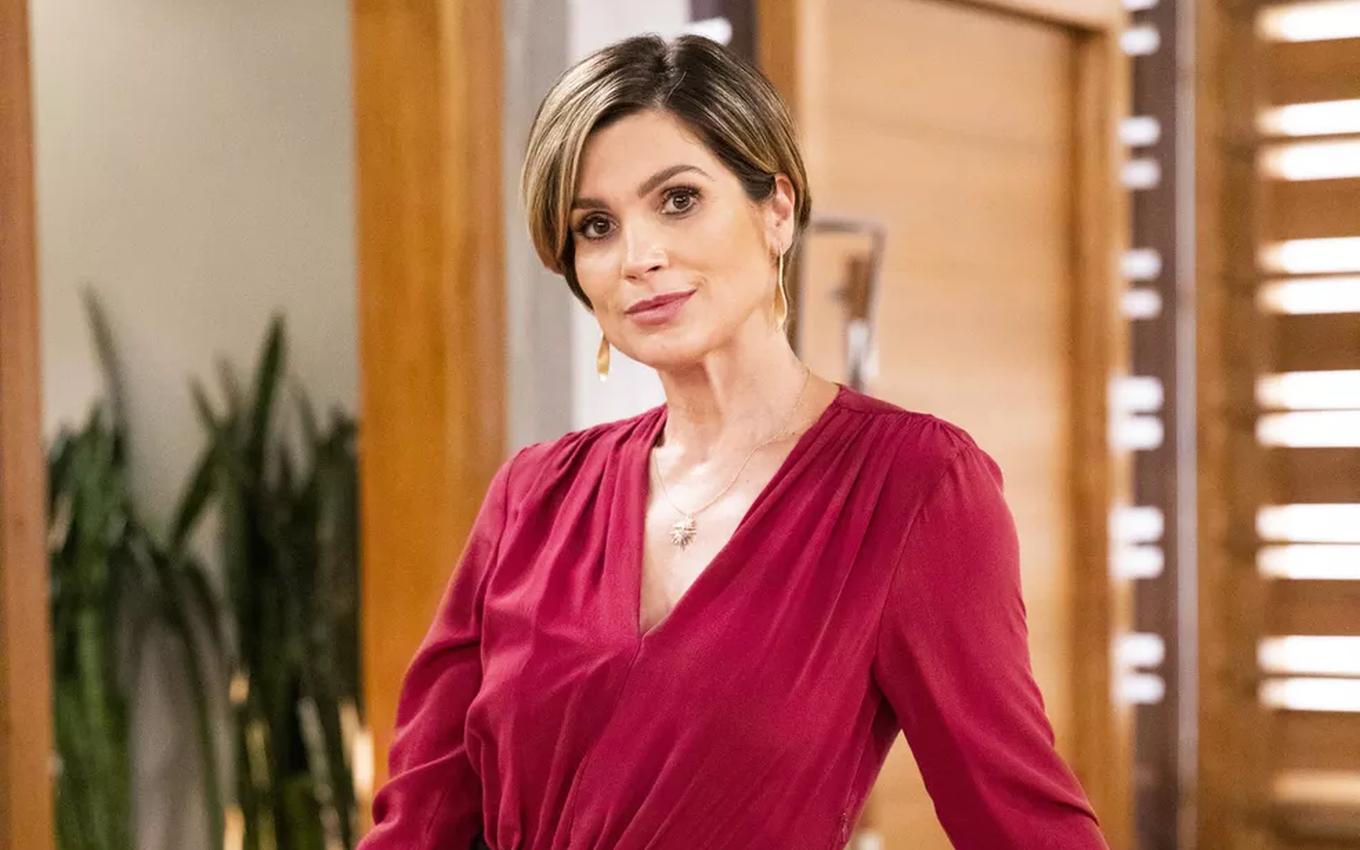 The time is coming for Helena (Flávia Alessandra) to finally smile in Salve-se Quem Poder. The character, who lived through the drama of being arrested, believing that she lost her daughter and her husband forever and marrying a domineering bandit, will manage to reach her happy ending. "The entire novel suffered," said author Daniel Ortiz. According to him, the businesswoman deserves to be extolled in Globo's seven o'clock soap opera.
Since the end of the first phase of the serial (whose recordings were interrupted because of the Covid-19 pandemic), it was possible to understand that Hugo (Leopoldo Pacheco) was the main villain behind the blonde's pain.
But, according to Daniel Ortiz, on Friday (16), when the final point of the plot airs, the character of Flávia Alessandra will overcome the suffering. In an interview with Gshow's Novela das 9, podcast, the author spoke about the outcome of the character.
She deserves it! Helena only suffered the entire soap opera. She started out calm. She was not a happy woman, but she was there, taking care of the children, working, she had an ok marriage. So she was resigned to the tragedies of her life.
"From the moment Fiona enters [Juliana Paiva], there are frictions with Hugo, and Mário [Murilo Rosa] Enough, the wounds appear. She deserves it [um final feliz], because he suffered a lot," said the author.
However, not all the details of the last chapter are already defined. The endings of protagonists Alexia (Deborah Secco), Luna and Kyra (Vitória Strada), still have uncertain points, but Ortiz left a word that symbolizes the final point of each one of them. "Luna: patient; Kyra: confused; Alexia? Joy!"
The only new soap opera on Globo, Salve-se Quem Puder is all recorded. The plot premiered on January 27, 2020, but was interrupted in March of the same year due to the Covid-19 pandemic. The serial was once again presented in March of this year and will end on the next 16th.
The rerun of Pega Pega (2017) will enter the 7pm range because the network decided to postpone the premiere of Quem Mais Vida, Melhor.
---
Learn all about the upcoming chapters of soap operas with the Noveleiros podcast
Hear "#65 – All About the End of Save Yourself Who Can!" on Spreaker.
---
Subscribe to the channel TV news on YouTube and watch videos with revelations of what will happen in Globo's soap operas.
.