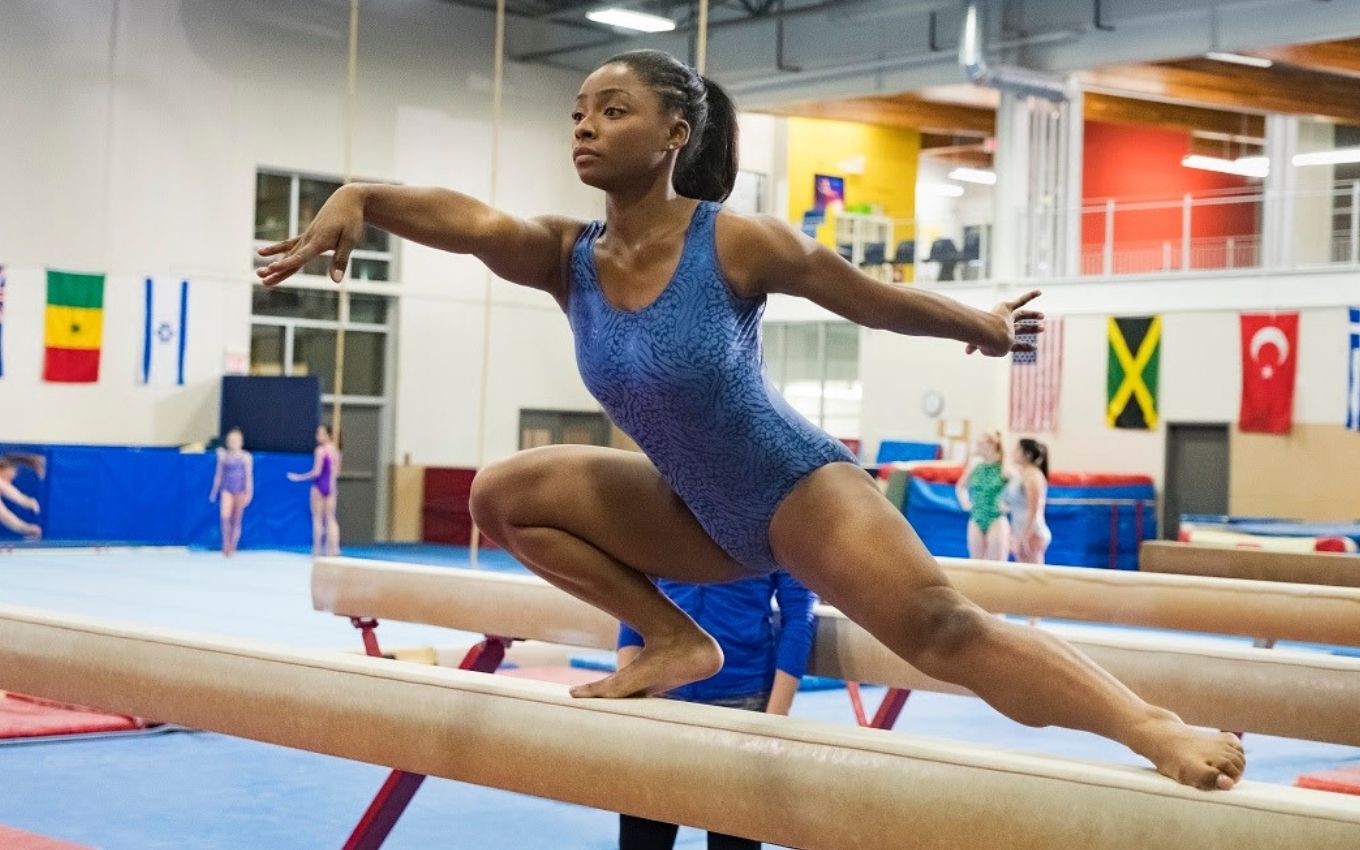 Away from the podium after giving up competing in the Tokyo Olympics to take care of her mental health, Simone Biles had her life of overcoming difficulties narrated in the film Courage To Win (2018), which will be shown this Sunday night (1st), at 10:50 pm, on Lifetime . In the feature, the gymnast is played by Jeanté Godlock, from the series DayBreak (2019), on Netflix.
Courage To Win is based on the athlete's autobiography and portrays her career since she went to an orphanage — after her mother lost custody of her and her three siblings for being a drug addict. The American found her motivation in the sport after visiting a gymnast training center at the age of six.
At the time, the athlete was discovered by a coach, who soon realized that she had an extraordinary gift for the sport. But in order to achieve her dream of being an elite gymnast, Simone had to let go of many things.
So she gave up high school football games, her graduation, and even attending university classes. Her parents, who were actually her grandparents, Ron (Julius Tennon) and Nellie Biles (Tisha Campbell-Martin), and her younger sister, Adria (Rave Bowens), supported her in each of two decisions.
A gold medal favorite, Simone announced last week at a press conference that she needed to focus on her well-being. "I think mental health is more important in sports right now. We have to protect our minds and our bodies and not just go out and do what the world wants us to do," said the 24-year-old.
.