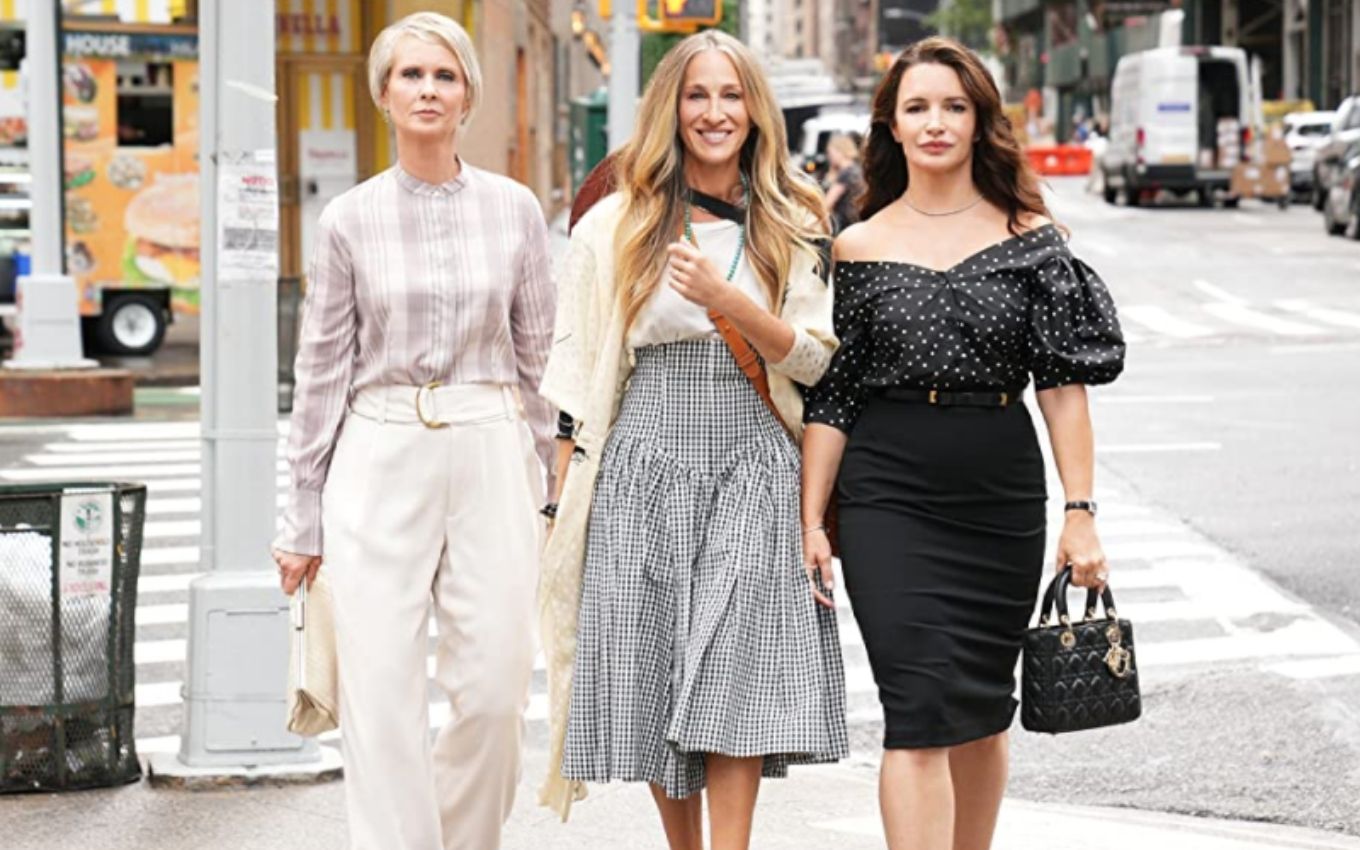 The cast of And Just Like That…, a revival of the phenomenon Sex and the City (1998-2004) on HBO Max, continues to grow. With the additions of Brenda Vaccaro (Gypsy) and Ivan Hernandez (Devious Maids), announced this Thursday (29), the list of unpublished faces and comebacks has further thickened the attraction's cast.
Brenda and Hernandez will join the revival's rookie team, which also includes Sara Ramírez (Grey's Anatomy), Sarita Choudhury (Homeland), Nicole Ari Parker (Empire) and Karen Pittman (The Morning Show). All will play characters that have never been seen before in the franchise.
Unlike the original series, And Just Like That… will have a regular youth core in its first season. Niall Cunningham (Life in Pieces) and Cathy Ang (Ramy) will play respectively the teen versions of Brady Hobbes, son of Miranda (Cynthia Nixon) and Steve (David Egenberg), and Lily Goldenblatt, daughter of Charlotte (Kristin Davis) and Harry (Evan Handler).
Alexa Swinton (Tempo) will play Lily's stepsister Rose Goldenblatt, while Cree Cicchino and Isaac Powell will play newcomers Luisa Torres and George.
From the Sex and the City cast, as well as the leading trio of Sarah Jessica Parker, Cynthia Nixon and Kristin Davis, almost the entire male core will be back in revival. The confirmed names are Chris Noth (Mr. Big), David Eigenberg (Steve Brady), Evan Handler (Harry Goldenblatt), Mario Cantone (Anthony Marentino) and Willie Garson (Stanford Blatch).
Check out the new characters that will be featured in And Just Like That below:
Che Diaz (Sara Ramirez): non-binary character (no gender defined) who works as a comedian and presenter of a podcast in which the main character Carrie (Sarah) is a regular guest. She is described as a person with a good heart, strong presence and progressive vision;
Gloria Marquette (Brenda Vaccaro): loyal secretary who has worked with Mr. Big for many years;
Franklyn (Ivan Hernandez): sound engineer working on Che's podcast;
Seema Patel (Sarita Choudhury): successful real estate brokerage in Manhattan, New York, who made it herself and is proud of it;
Lisa Todd Wexley (Nicole Ari Parker): documentary filmmaker mother of three and resident of the famous Park Avenue;
Dr. Nya Wallace (Karen Pittman): a brilliant and challenging professor at Columbia Law School;
Brady Hobbes (Niall Cunningham): teen version of the character introduced in season 5;
Lily Goldenblatt (Cathy Ang): teen version of the character introduced in the last episode of the original series;
Rose Goldenblatt (Alexa Swinton): teen version of the character introduced in the first Sex and the City movie (2008);
Luisa Torres (Cree Cicchino): Brady's young girlfriend.
With ten episodes of 30 minutes each, And Just Like That will show Carrie (Parker), Miranda (Cynthia) and Charlotte (Kristin) dealing with the complicated reality of life and their friendships in their 50s.
Production of the revival began this month and is expected to last until late summer and early spring (between August and September). The premiere is scheduled to take place only in 2022.
.