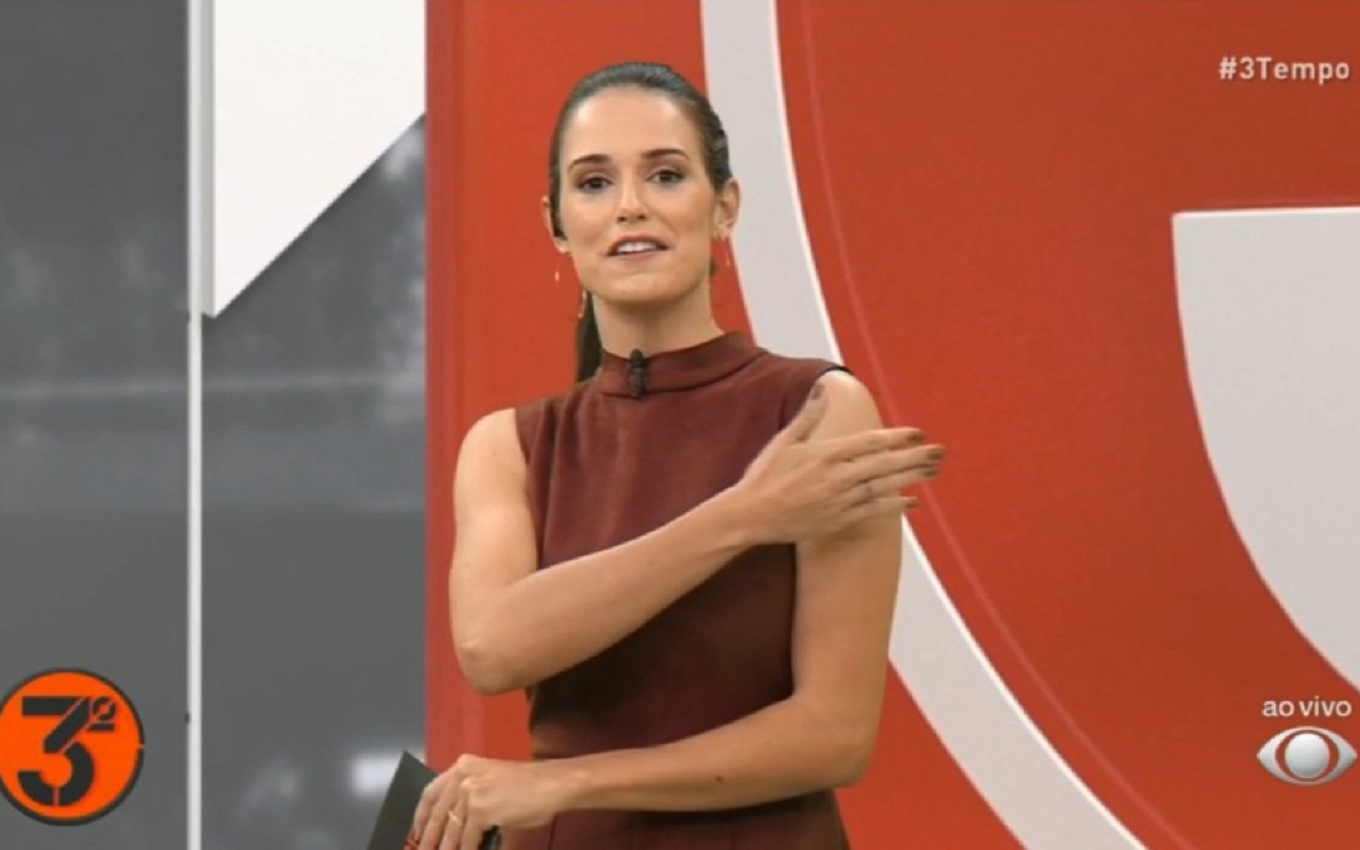 The Band's Journalism and Sport executives are very excited about the work of Lívia Nepomuceno, who has only been at the station for a month. All of them wish to establish the presenter as a new member of the Third Time, which is run by Milton Neves on Sunday afternoons. The reason is that Lívia pleased the public, Neves himself and advertisers.
The journalist is known for having worked between 2014 and 2020 at Fox Sports. At the end of last year, Disney decided not to renew its contract after the sports channel's merger with ESPN Brazil, authorized by Brazilian regulators in May 2020.
She arrived at Band to replace Glenda Kozlowski and Elia Junior at the Sports Show while covering the Tokyo Olympics — the starters worked for BandSports. There, she was praised internally for her resourcefulness. Sources heard claim that she looked like she had been with the broadcaster for years.
Post-Tokyo, Lívia took on two roles: she became the presenter of the morning band at BandNews, Grupo Bandeirantes' news channel, and headed the sports bloc of Bora Brasil, owned by Joel Datena. His biggest challenge started two Sundays ago.
Lívia was cast to replace Yara Fantoni, on vacation, in the Third Time. But Milton Neves was enchanted with the elegance of the presenter on air. In his personal accounts, the presenter now lives melting for the 34-year-old journalist and makes it clear that he is fixed in the debate.
"Tomorrow [domingo, 5] in the Third Tempo of the Band there is more Lívia Nepomuceno. Who does not parade, presents. And I neither knew nor knew her. A lot of her business!", said the columnist last Saturday (4). Executives also understand that her participation in Terceiro Tempo, along with Marília Ruiz, made the program more fluid.
The audience also liked it. Last Sunday (5), with Lívia and Milton in charge, the Third Tempo reached peaks of 4 points in São Paulo covering the stoppage of Brazil x Argentina in the World Cup qualifiers.
Band is still analyzing the situation of Lívia Nepomuceno and should define the matter in the coming weeks. Even if she becomes fixed in the Third Time, the journalist will not leave her pre-established functions.
.