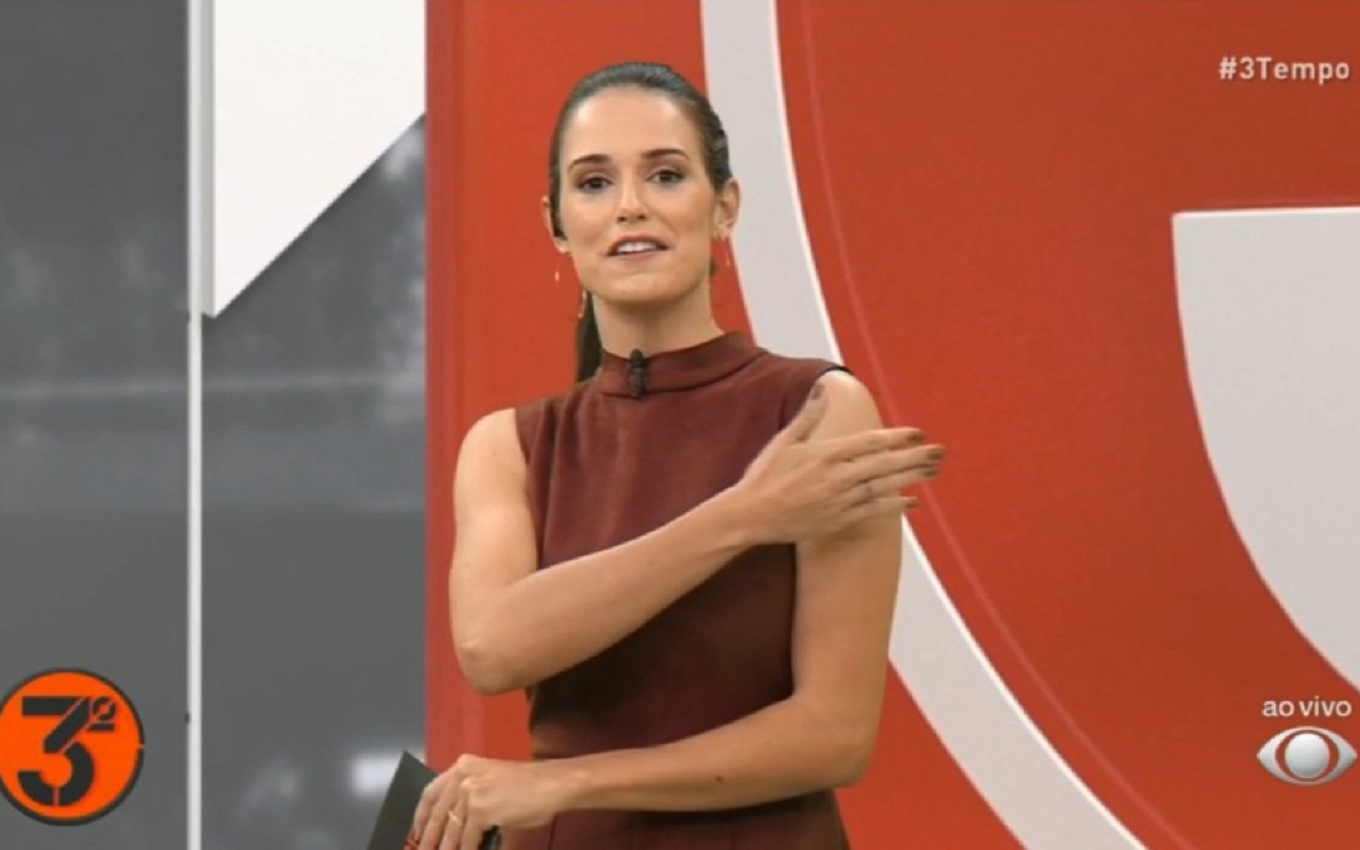 The Band decided this Monday (20) to set Lívia Nepomuceno, ex-Fox Sports, as presenter of Terceiro Tempo. She will only be at the Sunday attraction and will leave Bora Brasil newspaper and BandNews TV morning time. The lineup fulfills a wish from Milton Neves, who has highly praised his performance in recent weeks. The journalist confirmed the change to the report.
According to the TV news, Lívia has already been fixed next Sunday (26). Yara Fantoni, who has been in the role since Larissa Erthal left for her maternity leave, will once again be just a reporter for the network's sports. Larissa, on the other hand, has not yet had her destiny defined by the Band.
Lívia won the title because of her program colleagues and bosses. Milton Neves was enchanted by the elegance of the presenter on air. In his personal accounts, the presenter is always melting for the 34-year-old journalist and made it clear that he wanted her fixed in the cast.
Marília Ruiz, regular commentator on the program, also praised her colleague internally and defended her continuity in the attraction. Milton Neves' audience, who is demanding with those who usually participate, also asked her to stay on the team.
Lívia Nepomuceno arrived in the Band to replace Glenda Kozlowski and Elia Júnior at the Sports Show during the coverage of the Tokyo Olympic Games – the holders worked for BandSports.
There, she was praised internally for her resourcefulness. Sources heard claim that she looked like she had been with the broadcaster for years. Band executives also understand that Lívia's participation in Terceiro Tempo, together with Marília Ruiz, made the program more fluid and enjoyable to watch.
.