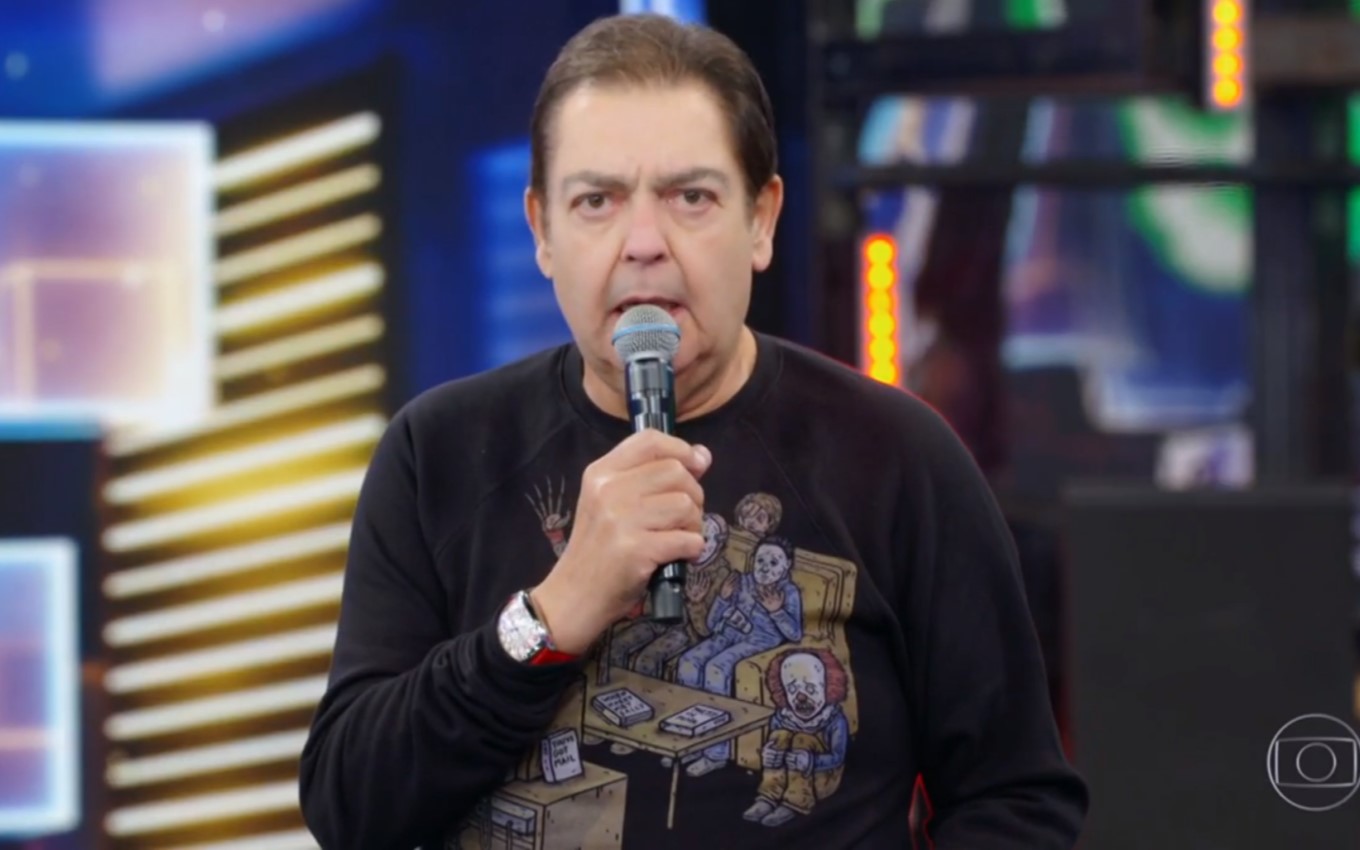 As the first hand reported TV News, Band will be Fausto Silva's new home in 2022, when the presenter will leave Globo to return to the old station after 33 years. Hiring Faustão is a correct bet of the company headed by Johnny Saad and can help it repair a historical misunderstanding.
Currently, Faustão is the most influential personality in the country with the audience, but also with the CEOs and executives of the major brands present in Brazil. The famous pizza meetings at the host's house are more decisive for the direction of the Brazilian economy than many events in Brasilia.
Faustão's potential in Band is evident. But like any new business, however good it is, it also carries risks.
Star management
According to an article by Harvard Business Review, which talks about managing stars, "having an extremely talented employee on your team is a boss's dream". But it can also be a real challenge, according to Linda Hill, a professor at Harvard Business School and co-author of Being the Boss: The 3 Imperatives to Be Be a Great Leader (2011).
You need to make sure that your star has enough work to be fully engaged – but not so much to be exhausted. And you need to "offer positive feedback", but not in ways that are counterproductive to the person's growth and development.
"Group dynamics is another concern when you have a prominent artist on your team," says Mary Shapiro, who teaches organizational behavior at Simmons College in Boston (USA), and wrote the HBR Guide to leading teams.
"There may be real resentment, due to the perception that the boss is favoring the rock star," she says. "Whether your star has just joined your team or has been working for you for some time," concludes the publication .
At this moment, for example, it is discussed whether Faustão will have an attraction on Sundays at Band or a daily evening program from Monday to Friday. Could airing five times a week exhaust the presenter? Would the production cost of your attraction be a disproportionate investment for your former and future broadcaster? Would the other colleagues who eventually lose space in the grid be resentful?
Obviously, these are difficult questions to foresee and it will be a great challenge for the managers at Band. There are also complex investment decisions.
Faustão is the highest salary for Brazilian TV for decades and has a first team production. These are high costs. And in addition to investing in the new program, Band is spending on the company's digitalization process, with initiatives such as Vibra, an independent startup of the group with streaming and e-commerce projects.
If Faustão's program is from Monday to Friday, at night, there might be a need to take RR Soares's program, which locates time on the grid to show the services of the International Church of Graça de Deus, at dawn. The religious in a band with less audience could have an impact on the station's revenue.
Walter Clark e a Band
Many stars have already passed by the Band. But none with the significance of Faustão. Possibly with one exception: Walter Clark (1936-1997).
In 1980, TV Tupi went off the air and Bandeirantes (as it was known at the time), saw its chance to establish itself in second place, behind Globo. Record was in crisis, and SBT and Manchete did not exist.
In 1981, Bandeirantes hired Walter Clark. In 1977, the executive had been fired from TV Globo. Together with José Bonifácio de Oliveira Sobrinho, Boni, they are considered to be responsible for creating the business model that led the Marinho family broadcaster to grow in the 1970s and 1980s, and to assume the leadership of the TV market.
As Gabriel Priolli tells in the book The Champion of Audience (1991), Clark's biography, the executive who arrived from Ferrari at Bandeirantes' studios never adapted to the new home.
Clark launched programs, took some others off the air, including Hebe Camargo's concert (1929-2012). Director Walter Avancini (1935-2001) was dismissed from the core of soap operas and Cláudio Petraglia (1930-2021) resigned from the programming superintendence.
The executive also took many Globo employees to Bandeirantes. A lot of money was invested and little return obtained. Within months, he was fired and the broadcaster struggled to pay off its growing debts.
If today the broadcasters are struggling against the flight of the audience and advertising funds that migrate to digital media, in the 1980s, they faced a gigantic economic crisis that was plaguing Brazil, with the military government in a dead end, the surge in foreign debt and the increase of the public deficit.
Now, Band has a chance to show that Clark was an isolated event. But every bet has risks. Fortunately, with Faustão at his side, his chances of victory increase a lot.
---
Subscribe to the channel TV News on YouTube to check out our daily BBB21 newsletters
.