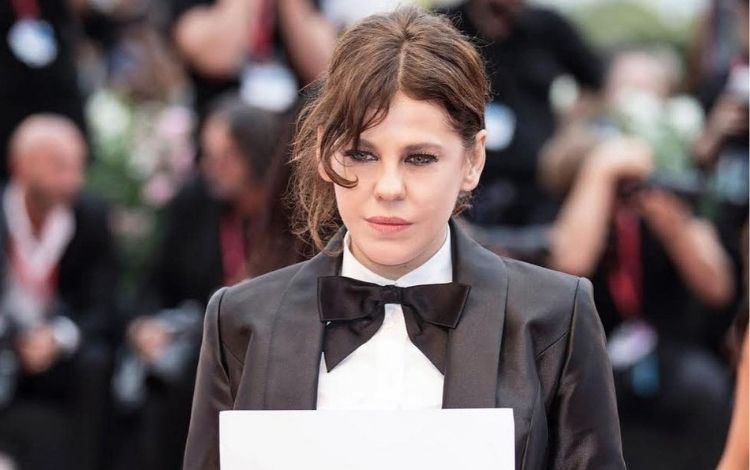 The artist emphasized that this has nothing to do with her sexuality, but with a physical issue, and that she would like to have had this knowledge at a younger age.
Reproduction / Instagram / barbararaquelpaz
Bárbara Paz said she has faced a lot of prejudice

Bárbara Paz he said he identifies himself as a person non-binary and, at 46, regretted the fact that he had no more information about gender identity when I was a teenager. Recalling her trajectory, Bárbara recounted the moment in her life she started to reconnect with herself. "I swallowed a lot of prejudice, a lot of machismo, that we know that every woman suffers. We were massacred in many places and we learned that it was so, so it was difficult for me to realize that this was wrong. Today, I am becoming aware of this. When I cut my hair short, I took off my blond and cut my curls to make a show, everything changed in my life, because I went back to being me, to being just me, without character, and that made all the difference ", he said. during participation in the podcast "Almasculina". Barbara added that she feels that she is increasingly turning to herself and joked that she expects this process to be fast, as she is getting older.
Identifying at times with the male gender and at other times with the female gender, Bárbara stated that there are many reasons that lead him to feel that way. "There are many men who live inside me. When I hear this discourse of non-binary, of transgender, I think: 'I wonder if I had been listening to this when I was 12, 13 years old, would I have thought that I was because I felt this?' I'm not talking about sexuality, it's about physical sensation. Sometimes I felt like a boy, but I look in the mirror and I'm a woman with a chest, an ass, curves. It's super weird. It's not that I don't like [do meu corpo], it is strange sometimes, but sometimes I like it. I like being a girl and I like being a boy. He can? He can! Today it can, this is called non-binary and it's all right for me to say that, it's not wrong", he declared. Barbara also emphasized that this is not related to her sexual orientation. "It's not about sexuality, if I like women or if I like men, I like people. So far, I have fallen in love with men, but I feel that in my life I fall in love with people, "he concluded. Demi Lovato recently came out as a non-binary person and said she would start using neutral treatment pronouns.