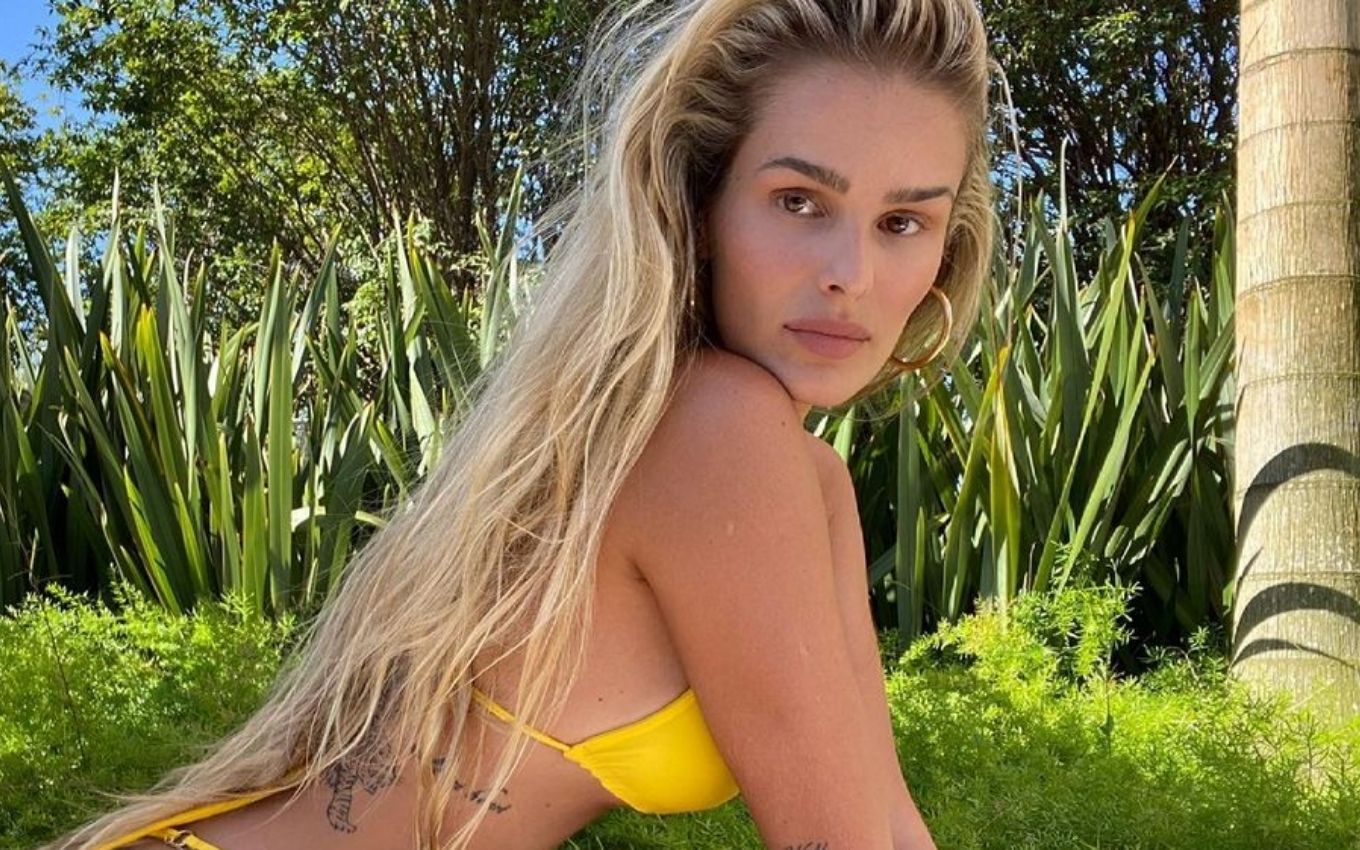 After being prevented from traveling with Gabriel Medina to the Tokyo Olympics, Yasmin Brunet was the victim of a Rappi delivery app scam and lost R$ 7,900. The model reported on social networks that the case happened after she ordered her dinner on Tuesday (20).
The blonde said that it was almost midnight when she placed the order, which was taking a long time to arrive. Upon contacting the delivery man, she learned that the bike had broken down. She then called the number indicated in the app itself. "The one who spoke to me was a woman, who said she was a restaurant attendant," he said.
The supposed attendant apologized for the unforeseen event and warned that she was entitled to a courtesy, being charged only the delivery fee. The model then accepted. In less than ten minutes, the delivery person arrived and charged R$77 reais on the card machine.
"He showed me on his cell phone, as if he had connected to the machine. But the machine itself didn't show any value," he reported. Luiza Brunet's daughter said that she received an approved purchase message from her card operator, but the motorcycle courier, who did not remove his helmet, informed her that the transaction was not accepted.
"I said: 'man, I know it's over, there's something wrong, I'm going to call support', then he said it was okay and left," continued the actress, who was with a friend beside her. "She told me to call the card and see what happened. That's when I found out he spent R$ 7,900 on my card," she revealed, shocked.
"Guys, never swipe your card when you don't show the value on the machine, never!", advised Yasmin. "I forgot to mention it, but the lady at the restaurant asked me to cancel the order, because the app shows that the motorcycle broke down, so for them, nothing went wrong. And then you can't prove that it was that motorcycle courier who gave you stole," she recalled.
The model also advised her followers not to call the number indicated in the chat and Google the restaurant's phone number to see what happened. According to her, the food arrived cold, so what she got was the original order.
Yasmin stated that he contacted Rappi support to try to resolve the situation. O TV news he contacted the application team, who informed that the case is already being dealt with internally.
.