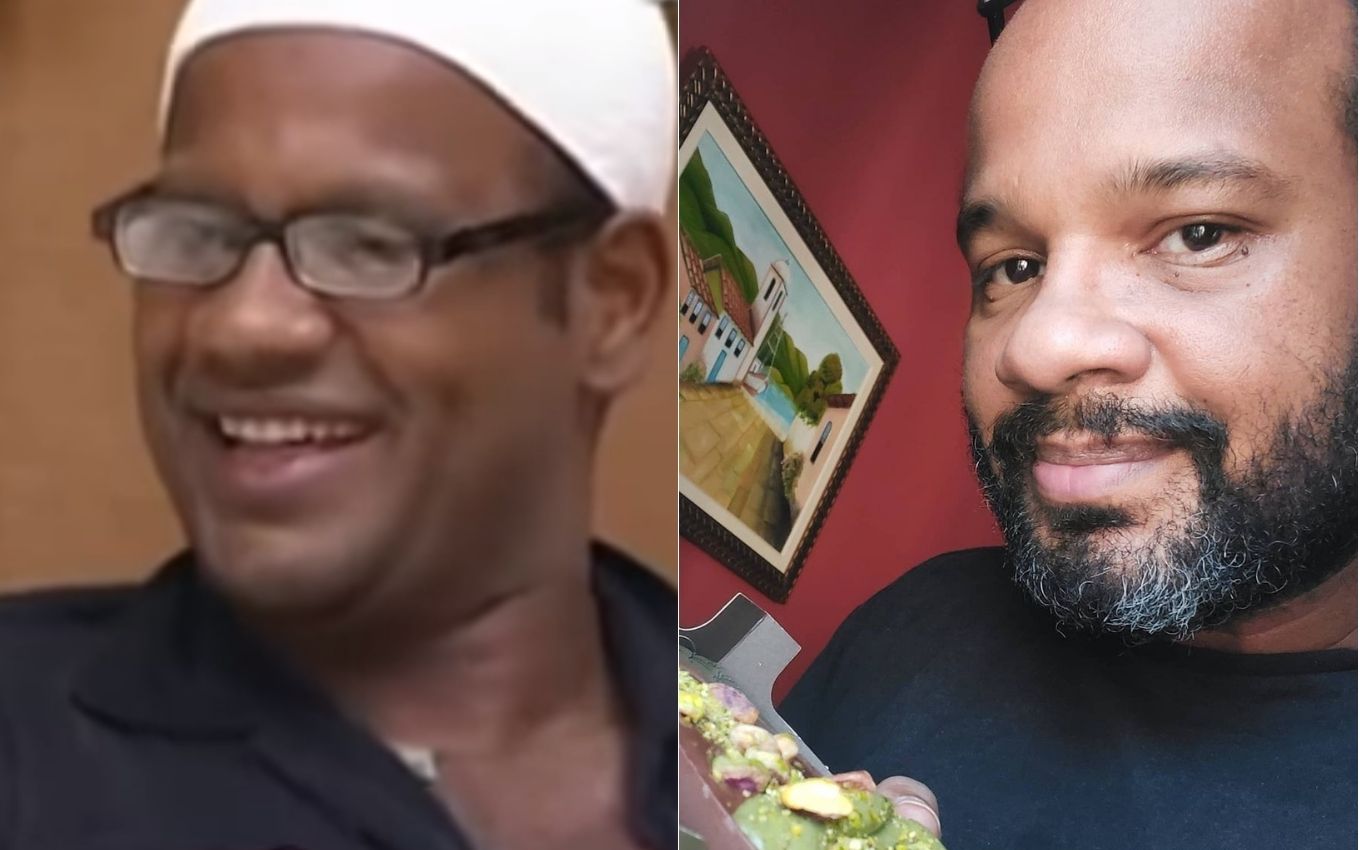 Andre Gabeh, third in the first edition of Big Brother Brasil, in 2002, does not want to enter a new reality. Upon learning that the return of No Limite will feature ex-BBBs, he triggers the answer he would give if he were wanted by JB Oliveira, Boninho. "I'm not old enough for that anymore", he amuses himself. The artist is currently 46 years old.
Globo will release the official list of No Limite participants later this month. As a prerequisite to compete in this season of the attraction is to have already competed in any of the 21 editions of the BBB, names of ex-participants started to be speculated in the press.
Gabeh reveals that he does not even think about getting into a game of strategy and dispute in which it is necessary to survive. "I don't have the spirit of the program," he observes, in an interview with TV News.
The sincere response shows the fun personality that led him to the BBB1 final. Funny and performative, the singer, visual artist and writer was taken aback by the announcement of the reality replay on Viva: "I didn't expect".
Reviewing your participation in the competition will be an opportunity to remember the good times you lived on TV. "My favorite scenes always repeat in BBB's annual memory programs", he highlights.
From confinement, he reveals that he wants to see everything, without exception. "The program is already 19 years old (laughs). I have no more problems with anything I remember," he says.
If the rerun brings a late cancellation, the artist confesses to being prepared. "Those were other times with other information. We didn't know how much we would be seen," he explains.
Participating in BBB1 did not make Gabeh change his financial life radically. He admits that his profits do not compare to those of ex-BBBs who have become a phenomenon with fame. "I didn't earn enough to invest. I paid bills, had a little fun and kept working," he says.
On the other hand, he says he has won "blessings". It is how he defines the friendships he conquered in reality. "Cris [Mota] and Vanessa [Pascale] are my beloved sisters. And I love Leka [Begliomini] e a Xaiane [Dantas], who became dear friends ", list.
Ex-BBB and writer
Because of his work as a writer, the ex-BBB is unable to keep up with the current edition of the BBB. He is the author of Suburbinho 1 e 2, Never Was Luck, Always Was Macumba and Macumba – Atabáquicos Tales of Love, Faith and Laughter. He also published children's books, such as Amora Gaia, Terezinha and Seu Carinhos Divertidas and Bené and Bizum Visit Terra-Mãe.
"I love children. I love my nephews and godchildren. I wanted to write for children because it would be an opportunity to be able to freely illustrate and get in touch with an audience that I love so much", he comments.
His most recent work is the work Amores Confinados, of which he is a co-author. "It was done during the pandemic in a virtual kitty system and will be launched soon", he celebrates. Those responsible for the title created crowdfunding to produce the product. The goal to be raised was R $ 16 thousand. The group of authors obtained R $ 18 thousand.
Despite fears that the pandemic has brought, Gabeh analyzes that the period raised an important issue for the mental health of the population. "People started to consume more literature in these times when art is so important", he thanks.
The first two editions of Big Brother Brasil will be replayed at Viva starting next month. BBB1 arrives at the paid channel on May 11th. The second edition will be broadcast as soon as the first one ends. The two will also be available on Globoplay.
Watch Andre Gabeh's videos on BBB1:
.