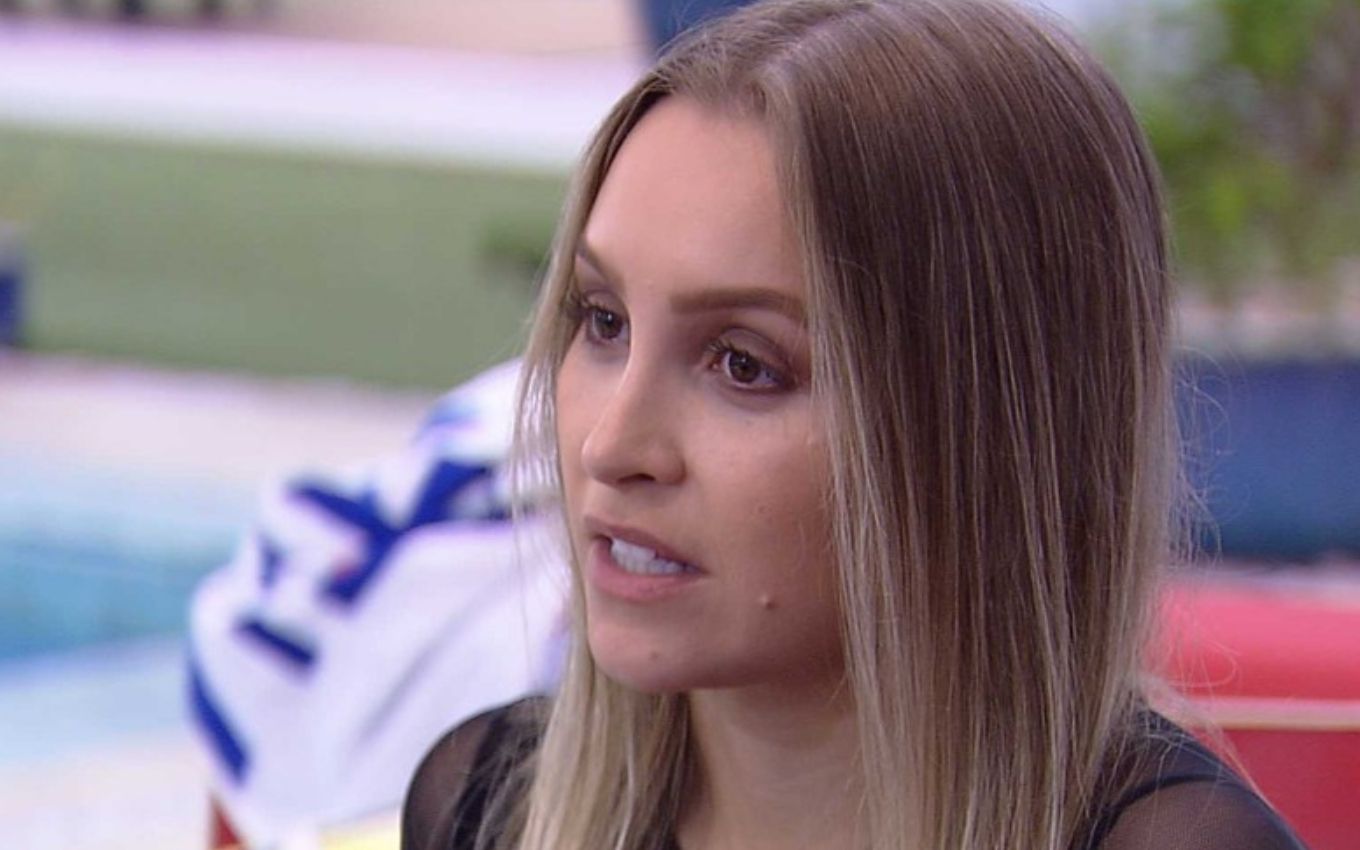 Carla Diaz is willing to give a "shot in the foot" to protect Arthur Picoli at Big Brother Brasil 21. On Thursday (18), after deciding to end the relationship with the capixaba, the actress talked to Sarah Andrade, Camilla de Lucas and João Luiz Pedrosa to try to find some way to save the beloved, putting even his permanence at risk.
In the dialogue with Sarah, the artist asked if it is a voting option for the publicist and Gilberto Nogueira. "Maybe, Gil yes, more than me, who would depend on the movement of the house", explained Pipoca's sister.
With the information, Carla warned that she plans to ask Fiuk, leader of the week, to veto her from the next dispute over the reality reign. Thus, Arthur would participate in the race. "I think this can be risky, do you think not? Can't it turn against you? Fiuk takes everything to heart. I don't know, Carla, I think it can be very risky", warned the Brasiliense.
"Directly, I may not be able to help you anymore. However, indirectly, I would like to. For the first time in my life, I am dealing with a person who is very different from me and now I know that he only has me, no matter how much we do. do not agree with many things. I may be making the biggest mistake of my life, I think it is a shot in the foot, but I would ", justified the paulista.
Minutes later, with Camilla and João Luiz, Carine's interpreter in A Força do Querer followed with plans to defend the crossfit instructor. When the digital influencer discovered the history of the veto, she immediately asked: "Do you think that Arthur, in an opposite situation, would ask Gilberto to veto him for you to participate in a test?".
"I can't want people to act like me," replied Carla, and the Carioca soon countered: "No, no, no!".
---
Learn all about BBB21 with the podcast O Brasil Tá Vendo
Listen "# 31 – Does BBB21 have the worst couples in the history of reality?" in the Spreaker.
Feedback Policy
This space aims to expand the debate on the subject addressed in the news, democratically and respectfully. Anonymous comments are not accepted nor do they violate ethical and moral laws and principles or promote illegal or criminal activities. Thus, slanderous, defamatory, prejudiced, offensive, aggressive comments that use bad words, incite violence, express hate speech or contain links are summarily deleted.
.