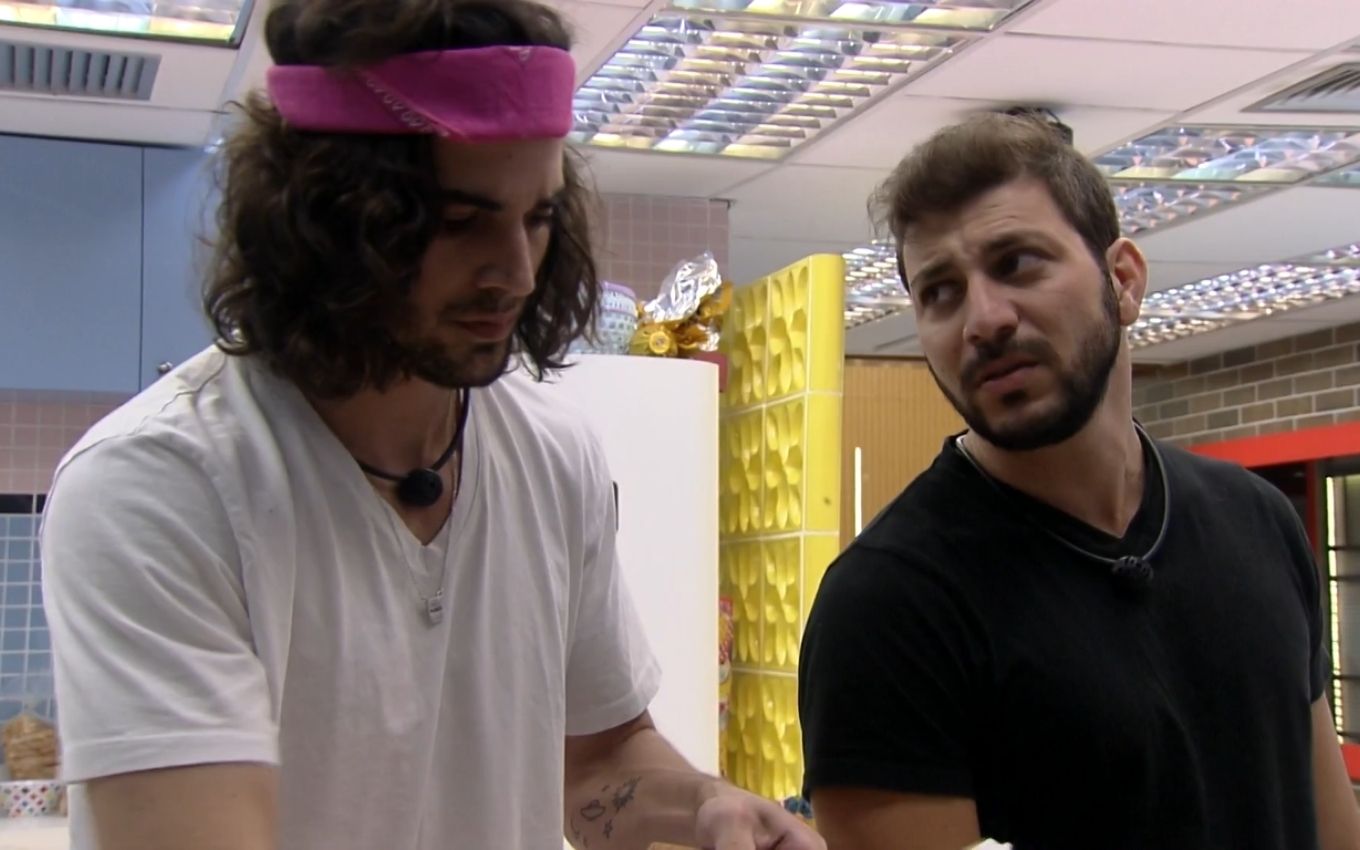 Caio Afiune, Fiuk and Gilberto Nogueira were scolded by the BBB21 production after trying to decide their votes by drawing lots. The three, who are alone in Xepa, believe they are targets of the next wall and tried to devise a strategy to avoid falling into the spotlight together, but were unable to reach an agreement.
"We need to reach a consensus", warned Fiuk, about their voting option. However, after stating who their targets are, the singer, Caio and Gilberto realized that it would be difficult for someone to give in.
The farmer warned that he does not vote for either Pocah or Arthur Picoli, who are the first options for the economist and the actor, respectively. Then, the Pernambuco ruled out the possibility of voting for Juliette Freire or Camilla de Lucas right away, who are Caio's main targets.
"My thought is this: if Pocah, Arthur and I are already walled up, my next option to vote, since Viih [Tube] is a leader, it ends up being Camilla, you know? ", explained Gilberto. Fiuk, however, still doesn't have the digital influencer as a voting option.
"Then it will have to be a draw," suggested the Goiano. Then, the production released the audible warning of "attention" in the house. "It must be because of the idea of ​​the draw," imagined the son of Fábio Jr. In the end, the three failed to reach a common target to get rid of the hot spot.
---
Find out everything that is happening on BBB21 with the podcast O Brasil Tá Vendo
Listen to "# 35 – Viih Tube, Juliette and BBB21's toxic friendships" on the Spreaker.
---
Subscribe to the channel TV News on YouTube to check out our daily BBB21 newsletters
Feedback Policy
This space aims to broaden the debate on the subject addressed in the news, democratically and respectfully. Anonymous comments are not accepted nor do they violate ethical and moral laws and principles or promote illegal or criminal activities. Thus, slanderous, defamatory, prejudiced, offensive, aggressive comments that use bad words, incite violence, express hate speech or contain links are summarily deleted.
.