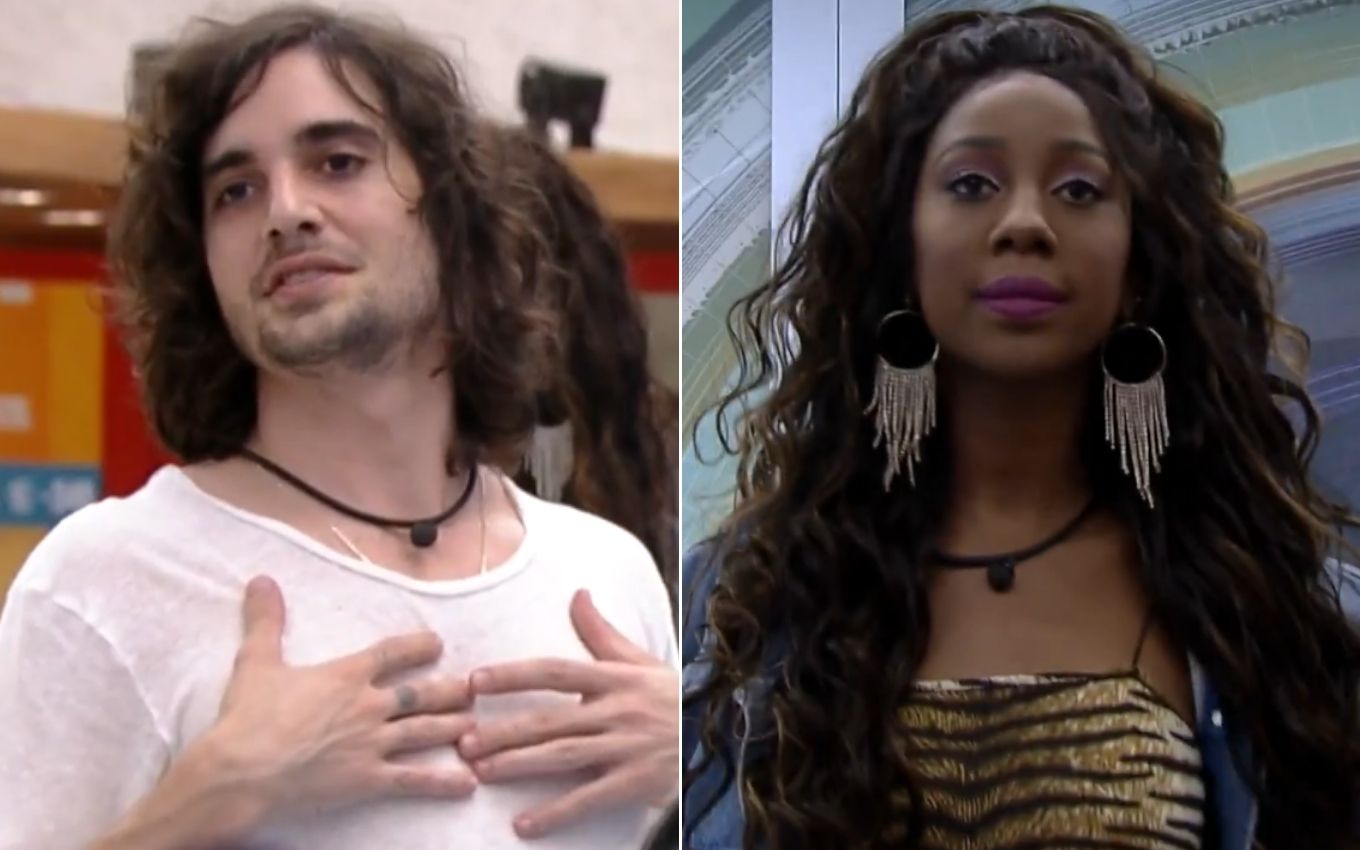 In Big Brother Brasil 21, Fiuk decided to alert Camilla de Lucas about Juliette Freire's attitudes towards confinement. This Tuesday (23), after the sisters talked, the singer questioned the digital influencer on the subject of the chat and went straight to the message: "You have to be very careful".
Vote in the poll -> Carla, Fiuk or Rodolffo: Who should leave BBB21?
"Sorry for the question, but was it me she was talking about?" Asked the member of the box. The Carioca confirmed the doubt and warned that the confinement colleague is sad with the boy. "There are people who prefer not to solve things and spread things out to everyone. Cami, you have to be very careful with Juliette", he pointed out.
"I already said what I think, I think they are things that one will feel the same as the other, but it always starts with simple things. Then you get hurt and she too," Camilla commented between laughs.
Ruy's interpreter in A Força do Querer (2017) recalled the confusion he had with the makeup artist in the morning because of the preparation of a cake: "I have respect for the human being, I fight for it. Create situations like this because of a syrup of cake? She puts herself in the victim's place ". "She puts herself in the shoes of someone who is upset about something," said Camilla.
"It's a lot of desire to get in trouble, a lot! You know me, I'm good, I don't like to keep fighting. It's very easy to talk, we know people by their attitudes. She fought with me, what did I do? I made the syrup for her . [A Juliette] he is not in the mood to resolve, he prefers to continue talking nonsense, I want you to differentiate attitudes because speaking is very easy ", he concluded.
---
Learn all about BBB21 with the podcast O Brasil Tá Vendo
Listen "# 31 – Does BBB21 have the worst couples in the history of reality?" in the Spreaker.
Feedback Policy
This space aims to expand the debate on the subject addressed in the news, democratically and respectfully. Anonymous comments are not accepted nor do they violate ethical and moral laws and principles or promote illegal or criminal activities. Thus, slanderous, defamatory, prejudiced, offensive, aggressive comments that use bad words, incite violence, express hate speech or contain links are summarily deleted.
.