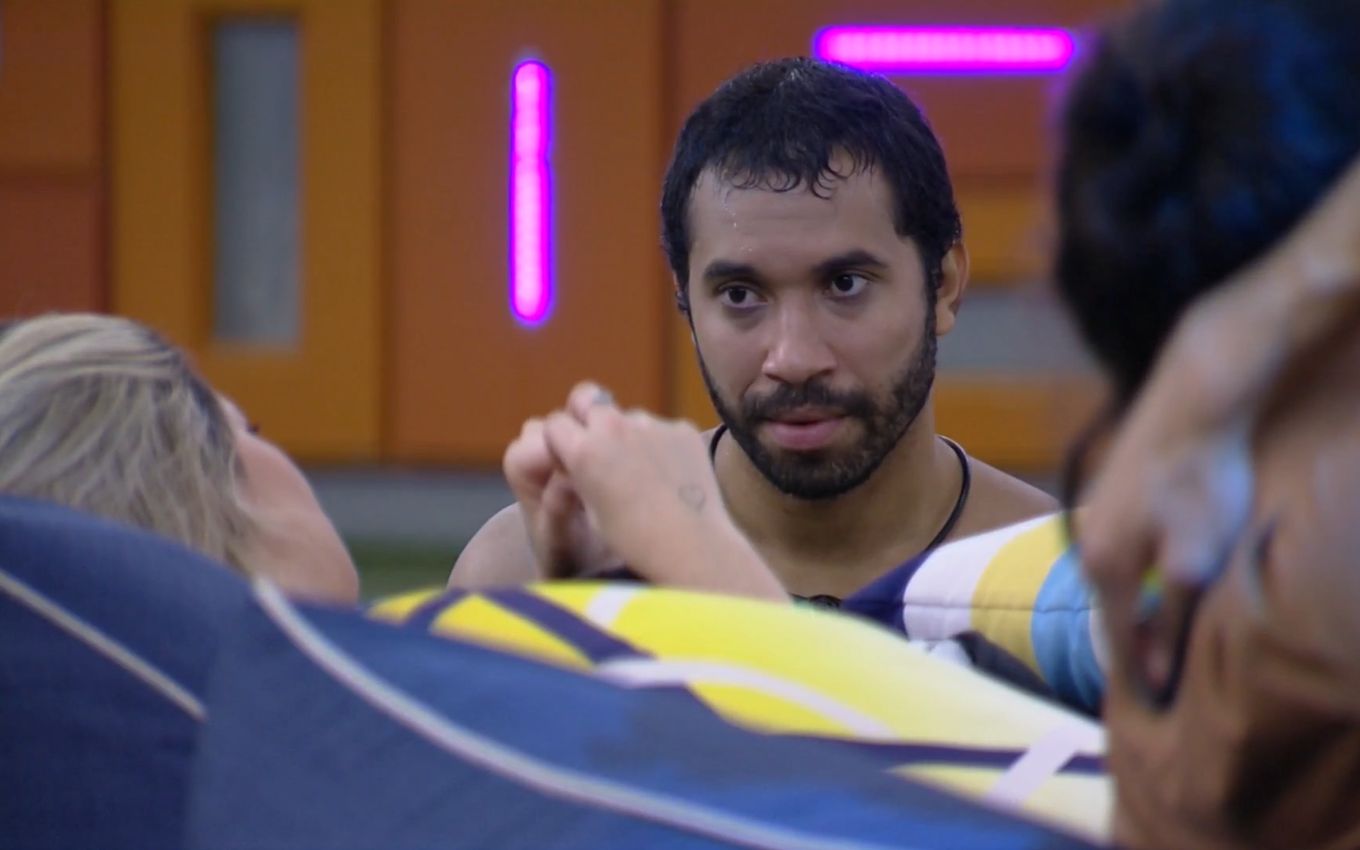 Gilberto Nogueira will leave the BBB21 ten reais poorer. Is that the economist made a bet with Viih Tube on the final stretch of the reality show, but was wrong in his guess. He speculated that, now, the wall vote is to keep the darlings of the public, and not eliminate the rejected ones.
"They had said, I think, that when it became the Top 10, the vote would be to stay, and not to leave. I think. Listen to what I am saying, outside you will see, I think I am right. Caio's speech or Thaís's speech he [Tiago Leifert] he said: 'They eliminated you'. He said: 'You will understand now who does not win' ", remembered Gilberto.
"It will be whoever managed to win more fans. Caio's speech was: 'Brazil chose to stay …'. I think now it is to stay, the vote. Outside you will confirm my theory, you will say ' Gil was right '", continued the brother.
Viih Tube rejected the wallmate's proposal, and he decided to turn the disagreement into a financial reward. "Let's bet 10 reais? It is the only money I can guarantee. If it is to stay from the Top 10, you will give me ten reais. If not, I will give you ten reais".
The youtuber, who leads the polls to leave the program on Sunday night (25), accepted the bet. Viih and Gil do not know, but she is right: the walls continue with votes for the elimination of brothers, and not for permanence. Only in the grand final the dynamics are changed so that the public chooses their favorite.
---
Subscribe to the channel TV News on YouTube to check out our daily BBB21 newsletters
---
Find out everything that is happening on BBB21 with the podcast O Brasil Tá Vendo
Listen to "# 36 – Globo's mistakes and successes with BBB21" on the Spreaker.
Feedback Policy
This space aims to expand the debate on the subject addressed in the news, democratically and respectfully. Anonymous comments are not accepted nor do they violate ethical and moral laws and principles or promote illegal or criminal activities. Thus, slanderous, defamatory, prejudiced, offensive, aggressive comments that use bad words, incite violence, express hate speech or contain links are summarily deleted.
.