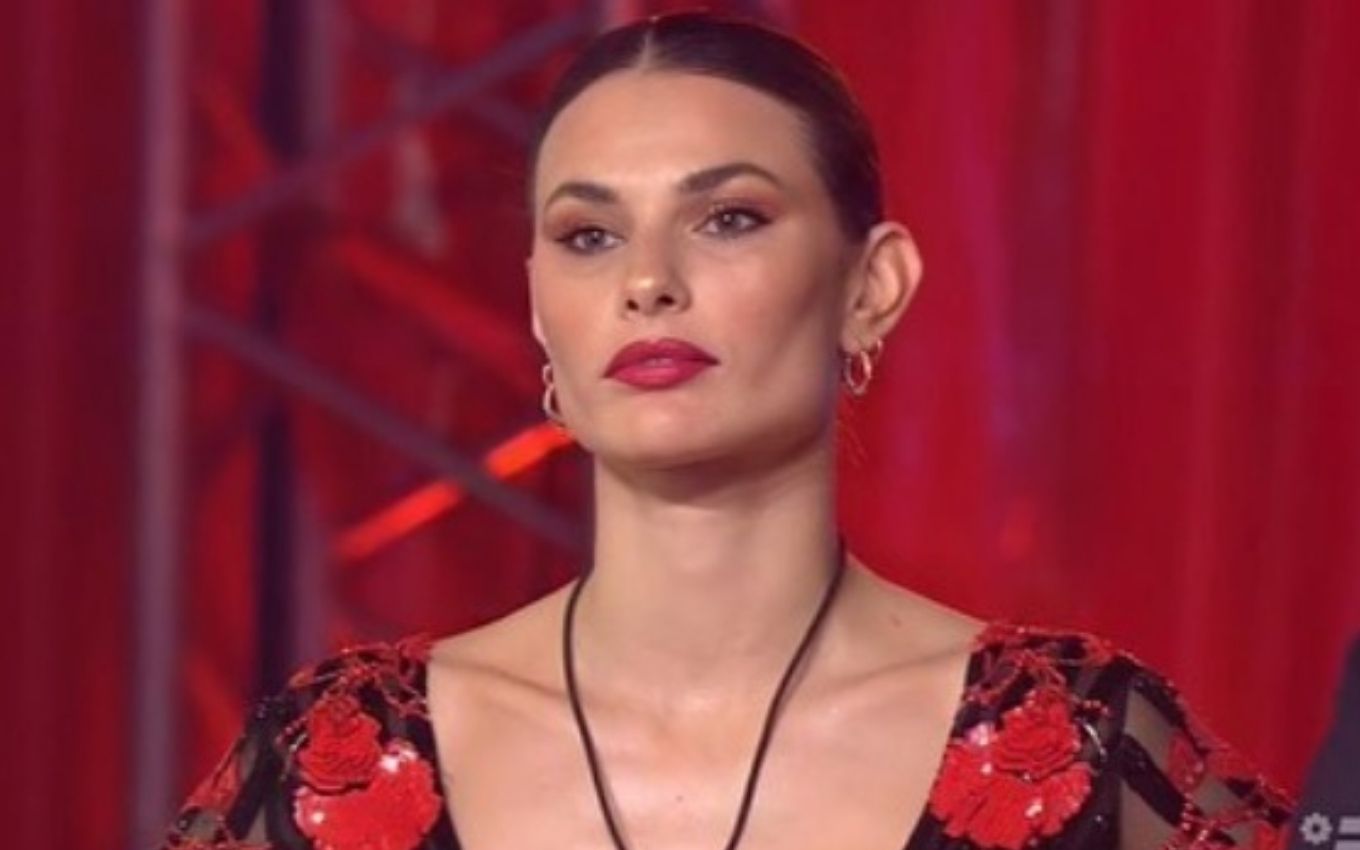 Italian reality show fans are looking forward to the BBB21 debut. Not to enjoy the season, but to have the chance to take revenge against Brazilians who have voted to save a countrywoman who is running for the Gran Fratello VIP. The Big Brother edition of Italy is currently on the air and features only celebrities from the country.
The catarinense model Dayane Mello is the representative of Brazil in the program. Considered one of the most controversial participants of the season, she has already been the target of prejudice inside the house and also had behaviors that caused revolt from her confinement colleagues and viewers.
Former affair of player Mario Balotelli, the digital influencer of 31 years has already been nominated for eight televotes, the wall of the Gran Fratello, and has returned from all of them. Although votes are only allowed for those on Italian territory, Brazilian fans have managed to get mechanisms to help Dayane.
Therefore, viewers in Italy await the start of BBB21 to interfere in Globo's game as well. In the comments of a publication made by the official account of Big Brother Brasil this Friday (1st), several internet users from the country of pasta have written with "threats" of interference.
"Brazilians, we came to undo each couple", "Hello, Brazilians, now we can do what you did", "I'm ready to ruin the whole edition" and "Let the war begin" were just some of the comments. The Brazilians did not escape the confrontation.
"Little love, here we make 1 billion votes in each telephoto. You can't change anything, but welcome. Watch it, you'll like it," wrote a profile from Brazil. "We are not intimidated, you have no idea what is Brazilian voting for reality, honey", mocked another.
Check out some posts about this war between fans of realities from Brazil and Italy:
Brazilians we come to undo every couple

– Golden✨ if he sees you can't hear it 🐍 (@itslarrybabex) January 1, 2021
HELLO BRAZILIAN II
NOW IT'S UP TO US TO DO WHAT YOU HAVE DONE

— CACIOTTARA🐍 (@FelipeMaryFanti) January 1, 2021
I'm ready to ruin the whole edition pic.twitter.com/IlPZ343a8o

— 𝗅 𝖾 𝗇 𝖽 𝗈 𝗋 𝗆 𝗂 𝗇 (@liamscare) January 1, 2021
THE WAR BEGINS pic.twitter.com/sFMnlj4y4B

– hyperuranium flight (@ cleop4nda) January 1, 2021
little love, here we make 1 billion votes in each telephoto. You can't change anything, but it's coming. Watch it because you will like it

– Pitty 🌪🌋 (@prixleone) January 1, 2021
Kkkkkkkkkkkkkk can try, we are not intimidated, you have no idea what is Brazilian voting for reality my darling pic.twitter.com/r5rEh1MyPo

– Sasa🐇👸🏾💥 (@luvisraissa) January 1, 2021
Come on, we're waiting 😘 pic.twitter.com/KcYfYlYU8K

— Mary 💋🦄 (@PaulaoSperling) January 1, 2021
Take our 1st, 2nd and 3rd place here in the guinnes book. And we will not disturb you, vote as many times as you want without limit of accounts. pic.twitter.com/sUntfN830s

– Lauri (@BicaLimannGavas) January 1, 2021
Brasil no Big Brother
On social networks, there are pages of supporters who pull a joint effort in favor of Dayane and his supporters. As in any reality, there is a war of fans. And Italians who do not like the Brazilian are revolted by the interference of Internet users in Brazil.
One of the pages, Portal Dayane Mello, has been downed five times on Twitter due to complaints. "We fall again, for the fifth time if I'm not mistaken. And until February [mês de encerramento do Gran Fratello] we will fall and rise as many times as necessary. It seems that we are bothering the 'terra nostra', what a pity! ", Wrote the profile, which closed the account.
The rivalry gained even more strength on the first day of 2021, with the post of the official BBB21 account. See below:
For those who did not understand: The Brazilian Dayane Mello is participating in the GF in Italy and the Brazilians have managed to vote and are sending and dismissing the program. They think they will be able to do the same here, does anyone tell? pic.twitter.com/fEyIO4w6xI

– Vai Desmaiar (@vaidesmaiar) January 1, 2021
Dayane has 207,000 followers on Instagram, has a career as a model and is already an old acquaintance of the Italian public, being a finalist in the local Famous Dance, in addition to competing in three other realities.
At Gran Fratello, the influencer has already been the subject of macho and xenophobic comments inside the house. Participant Francesco Oppini even mentioned that a "party with her and my friends would be a disaster" and that the sister "would be raped" in Verona. He said that after seeing her drunk at a party on the show.
"It is not because I have an open mind and it is different that you have to tell me these things. I am a mother. What if tomorrow mothers talk about it at Sofia's school? I have a daughter who assists me at home," she commented In this ocasion.
Dayane's critics say she is manipulative and also condemn the "body shaming" she did during confinement, extolling thin bodies.
Check below Dayane Mello's posts on Gran Fratello:
.