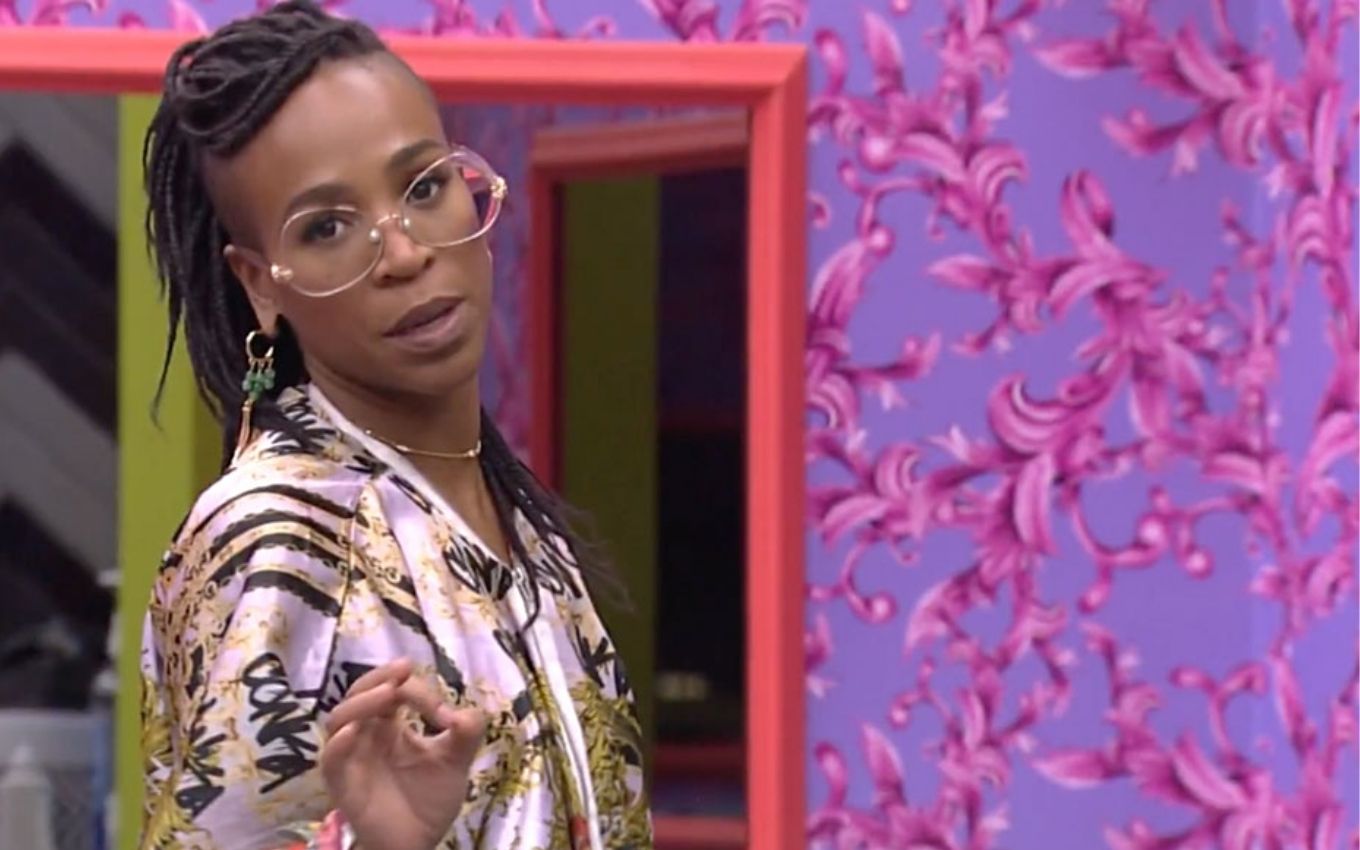 Karol Conká and Lumena Aleluiadormiram and woke up talking badly about Carla Diaz at BBB21. The duo said the actress hides behind a stereotype of white and blonde girl to pretend she is cute, but one hour ends up showing off and contradicting herself. "Then she cries and asks her followers to call me a monkey on Instagram", accused the singer.
"I'm too lazy to spend my saliva with these people," agreed Lumena. "She may be a lion inside, but her image is cute. We don't have a black doll to be associated with market cuteness," continued the psychologist.
"I have a beast inside me, but I don't hide. I don't hide behind a cute stereotype to pretend I didn't mean to offend anyone," shot Karol. "We will never be the doll," Lumena nodded.
Fiuk, who was in the room, agreed with the pair. "Wow, believe me, that's bizarre," he said. "I was never the princess, my friends said there was no black princess," reported the rapper. "And I don't even claim the place of being cute. There are girls here who favor this place of being cute, exempting themselves from an experience of positioning themselves", accused the Bahian.
"What I liked about Viih [Tube] is that she enjoys this privilege of white cuteness, but is positioned. Only she positioned herself for the other cute. The gossip meets ", said the psychologist, referring again to Carla." The other cute who told me she knows how to be bad ", added Karol.
Check out:
Lumena and Karol Conka saying that there is no black doll for them to be associated with being cute, that Carla ends up being cute, because she is blonde, white, doll, just like barbie and she hides behind this stereotypical. # BBB21pic.twitter.com/XdjLFqkrRG

– Thu # BBB21👨🏽‍💻 (@TeamGiovanneBR) February 10, 2021
karol on carla: "then cry, ask your followers to call me a monkey on instagram" do you have any idea what this woman is talking about? https://t.co/CfWVb5gtdG

— gabi (@himyourm) February 10, 2021
---
Learn all about BBB21 with the podcast O Brasil Tá Vendo
Listen to "# 25 – What's going on with the emotional of the brothers at BBB21? – with Dr. Jairo Bouer" on Spreaker.
Feedback Policy
This space aims to expand the debate on the subject addressed in the news, democratically and respectfully. Anonymous comments are not accepted nor do they violate ethical and moral laws and principles or promote illegal or criminal activities. Thus, slanderous, defamatory, prejudiced, offensive, aggressive comments that use bad words, incite violence, express hate speech or contain links are summarily deleted.
.