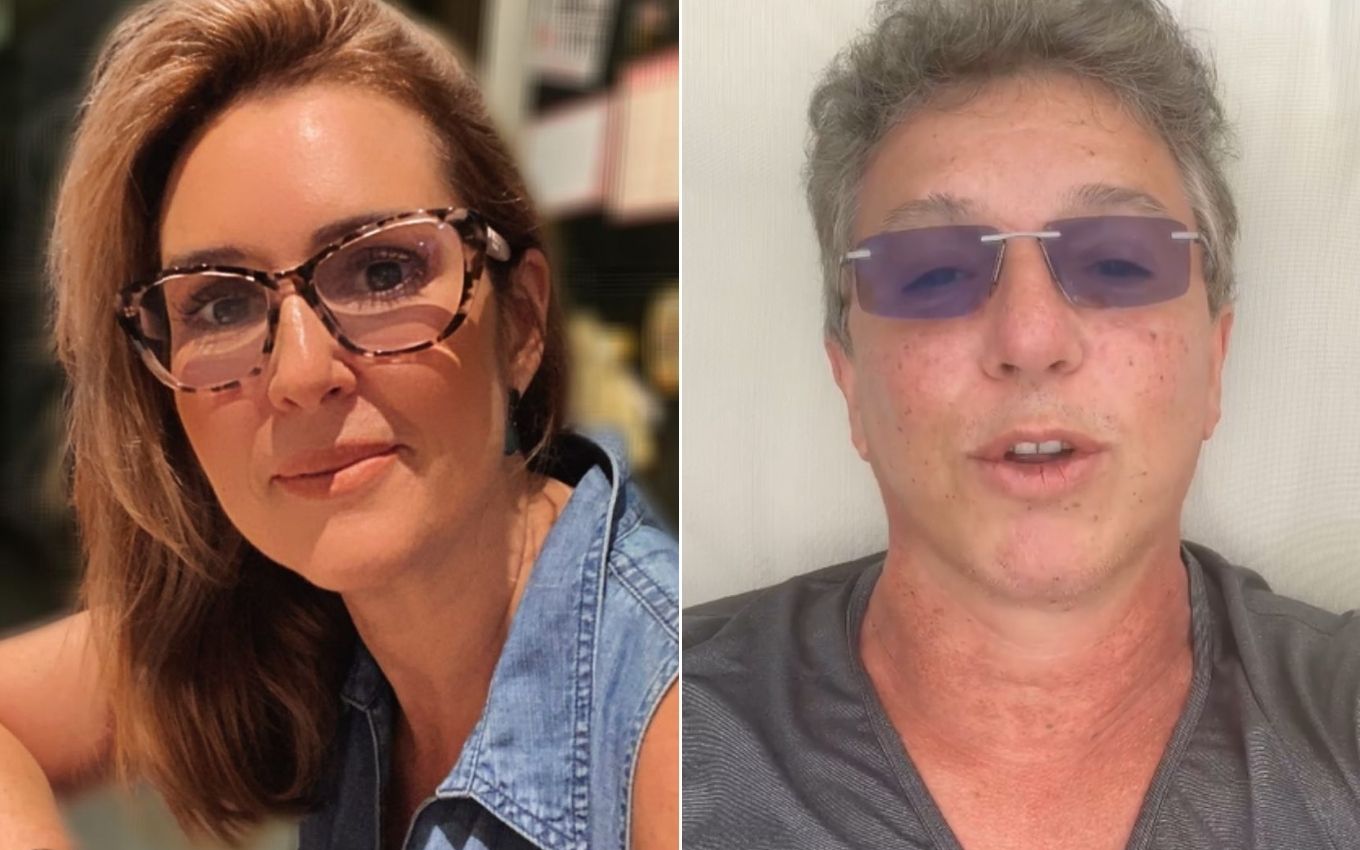 Renata Capucci confused Big Brother Brasil 21 fans by using an erotic acronym to comment on the publication of JB Oliveira, Boninho. This Tuesday (9th), the Fantástico journalist explained that the reality room's secret room is located at the studio's support point, PA – however, this abbreviation is also used to describe a "friendly stick".
"I miss this PA, Boninho", wrote the reporter in the video in which the Globo director shows the distance that the "eliminated" will travel from confinement to the dynamic room.
However, for a portion of the public, the comment was interpreted as if the journalist had an extramarital relationship with Ana Furtado's husband. "PA, PA really?" Asked Fernando Aruom between laughs. "But people, alive!", Added Laurena Rocha with laughing emojis.
After the negative repercussion of the case, Renata returned in the publication to explain its meaning of the expression: "PA is what we call at Estúdios Globo the support point of some production. In this case, the BBB where I worked for five editions".
"We know your intention, but it was funny, that was! It brought joy to such a difficult day", said Dinah Capelo about the confusion, and Renata replied: "Lindinha, I prefer it when the game does not lead to a lack of respect. Kisses!".
Check out the publication:
---
Subscribe to the channel TV News on YouTube to check out our daily BBB21 newsletters
---
Learn all about BBB21 with the podcast O Brasil Tá Vendo
Listen to "# 29 – BBB21: Who do you pass the cloth to?" in the Spreaker.
Feedback Policy
This space aims to expand the debate on the subject addressed in the news, democratically and respectfully. Anonymous comments are not accepted nor do they violate ethical and moral laws and principles or promote illegal or criminal activities. Thus, slanderous, defamatory, prejudiced, offensive, aggressive comments that use bad words, incite violence, express hate speech or contain links are summarily deleted.
.