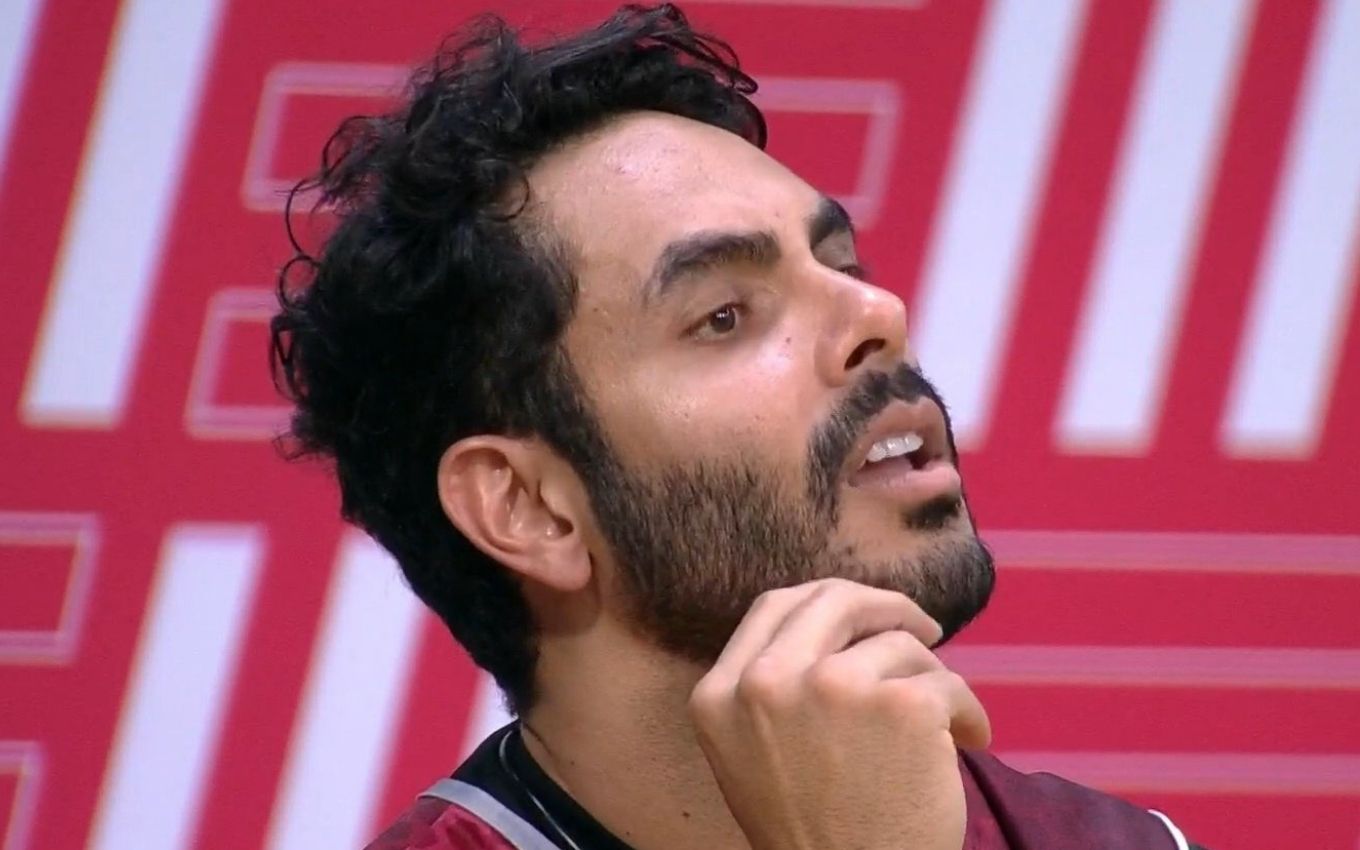 After 13 hours of BBB21's endurance test, Rodolffo and Caio Afiune were disqualified from the leadership dispute. The reason was that the countryman admitted that he peed his pants, which is not allowed during such a dynamic. Tiago Leifert went live to speak with the contestants this Friday (19).
In addition to the eliminated pair, Gilberto Nogueira, Sarah Andrade, Juliette Freire and Pocah were also in contention, who still followed in the game. The presenter's voice came out saying good afternoon to the participants.
"Three pairs gave up because they did not resist the endurance test. Therefore, I wanted to give you the chance to speak if you have anything to say", suggested Tiago Leifert. After questioning everyone, the singer made the confession: "I peed".
Juliette said she was sleepy and closed her eyes at times, but that she did not sleep. The BBB21 commander asked the countryman to release the lever and announced that he and Caio were eliminated. The farmer asked what happened, and Leifert said that Rodolffo would explain.
In the morning, the singer was spotted by Sarah and Pocah urinating. "Rodolffo pissed?" Asked the digital marketing consultant, while the musician just laughed, with his legs spread. "He's peeing forever", the funkeira was impressed.
"Are you still there?" Asked Pocah, watching the puddle rise under the countryman's feet. "I'm scared," she added. "And me here, holding pee for hours," mocked Sarah. "Turn around," said Rodolffo. Almost three hours after the event, Tiago Leifert appeared to give the warning.
See the moment of Rodolffo's elimination:
After 20 editions the people still swear that Tiago has all the resistance to say the obvious, that he cannot pee, sleep and blahblah. The people have to have good sense and know that resistance is resistance. # bbb21#ProvaDeResistencia

Rodolfo and Caio l pee l Juliette and Pocah pic.twitter.com/jb5crpQzPg

– jane 🍥 (@lcrzzz) March 19, 2021
---
Learn all about BBB21 with the podcast O Brasil Tá Vendo
Listen "# 31 – Does BBB21 have the worst couples in the history of reality?" in the Spreaker.
Feedback Policy
This space aims to expand the debate on the subject addressed in the news, democratically and respectfully. Anonymous comments are not accepted nor that they violate ethical and moral laws and principles or that promote illegal or criminal activities. Thus, slanderous, defamatory, prejudiced, offensive, aggressive comments that use bad words, incite violence, express hate speech or contain links are summarily deleted.
.