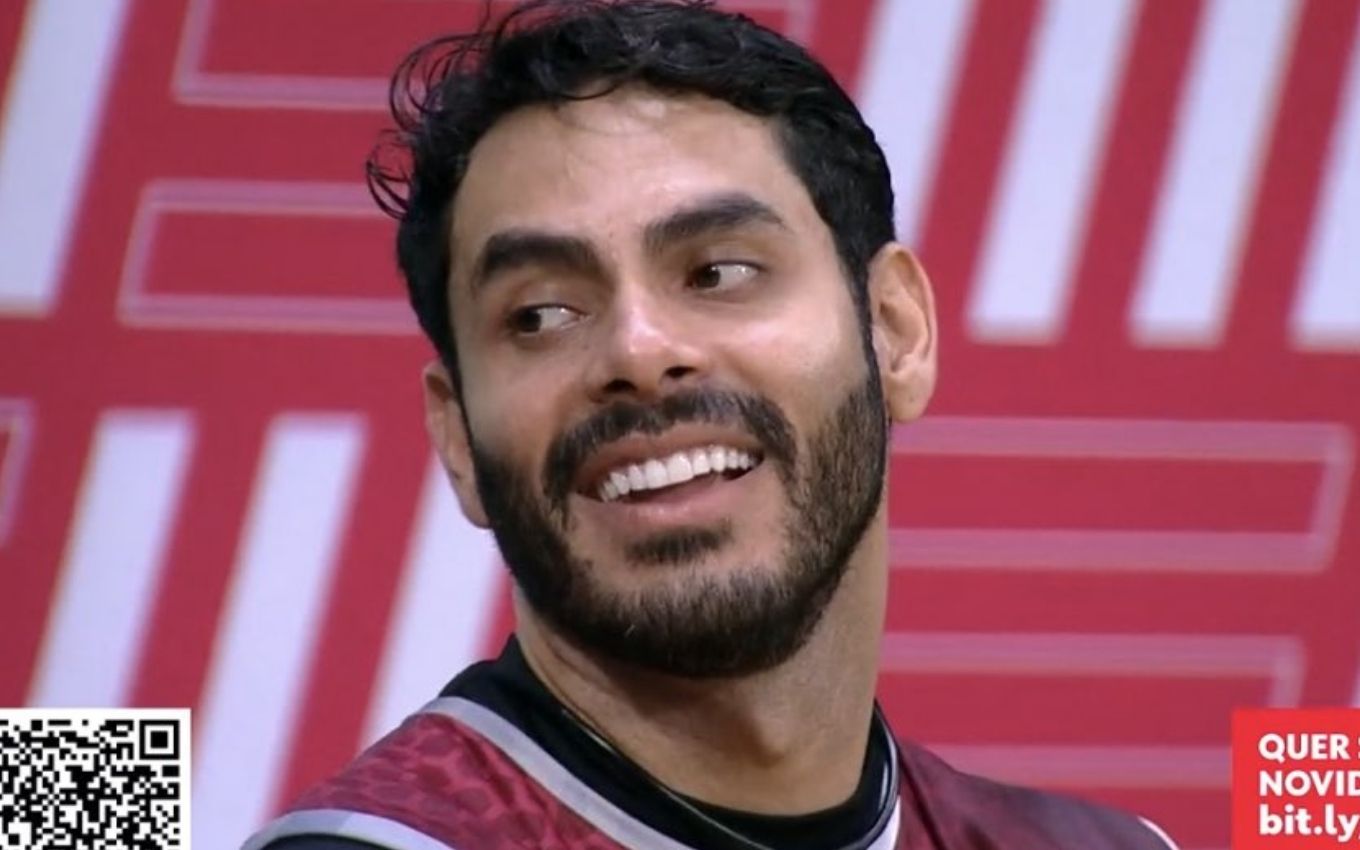 Rodolffo Matthaus urinated in his own pants during the BBB21 Leader Test. The activity started on Thursday night (18) and is already over 11 hours long. An hour earlier, Fiuk had abandoned the dispute because he wanted to pee, but the countryman was still resisting.
Pocah and Sarah Andrade realized that the singer was peeing on the floor, next to them, and started laughing. "Rodolffo pissed?" Asked the digital marketing consultant, while the musician just laughed, with his legs spread. "He's peeing forever", the funkeira was impressed.
"Are you still there?" Asked Pocah, watching the puddle rise under the countryman's feet. "I'm scared," she added. "And me here, holding pee for hours," mocked Sarah. "Turn around," said Rodolffo.
At the same time, Viih Tube and Thaís Braz were also complaining about the urge to urinate and started asking the production if they could relieve the urge in the test environment, but received no response from the dummies.
Fiuk withdrew from the race with Carla Diaz precisely because of the urge to urinate, and the pair won a direct spot on the wall.
Check out:
And what about Rodolffo who peed in the endurance test? Hello @boninho is this valid? # BBB21pic.twitter.com/V2ioPn6P1u

– nay • bbb commentator (@bfernandes_nay) March 19, 2021
---
Learn all about BBB21 with the podcast O Brasil Tá Vendo
Listen "# 31 – Does BBB21 have the worst couples in the history of reality?" in the Spreaker.
Feedback Policy
This space aims to expand the debate on the subject addressed in the news, democratically and respectfully. Anonymous comments are not accepted nor that they violate ethical and moral laws and principles or that promote illegal or criminal activities. Thus, slanderous, defamatory, prejudiced, offensive, aggressive comments that use bad words, incite violence, express hate speech or contain links are summarily deleted.
.