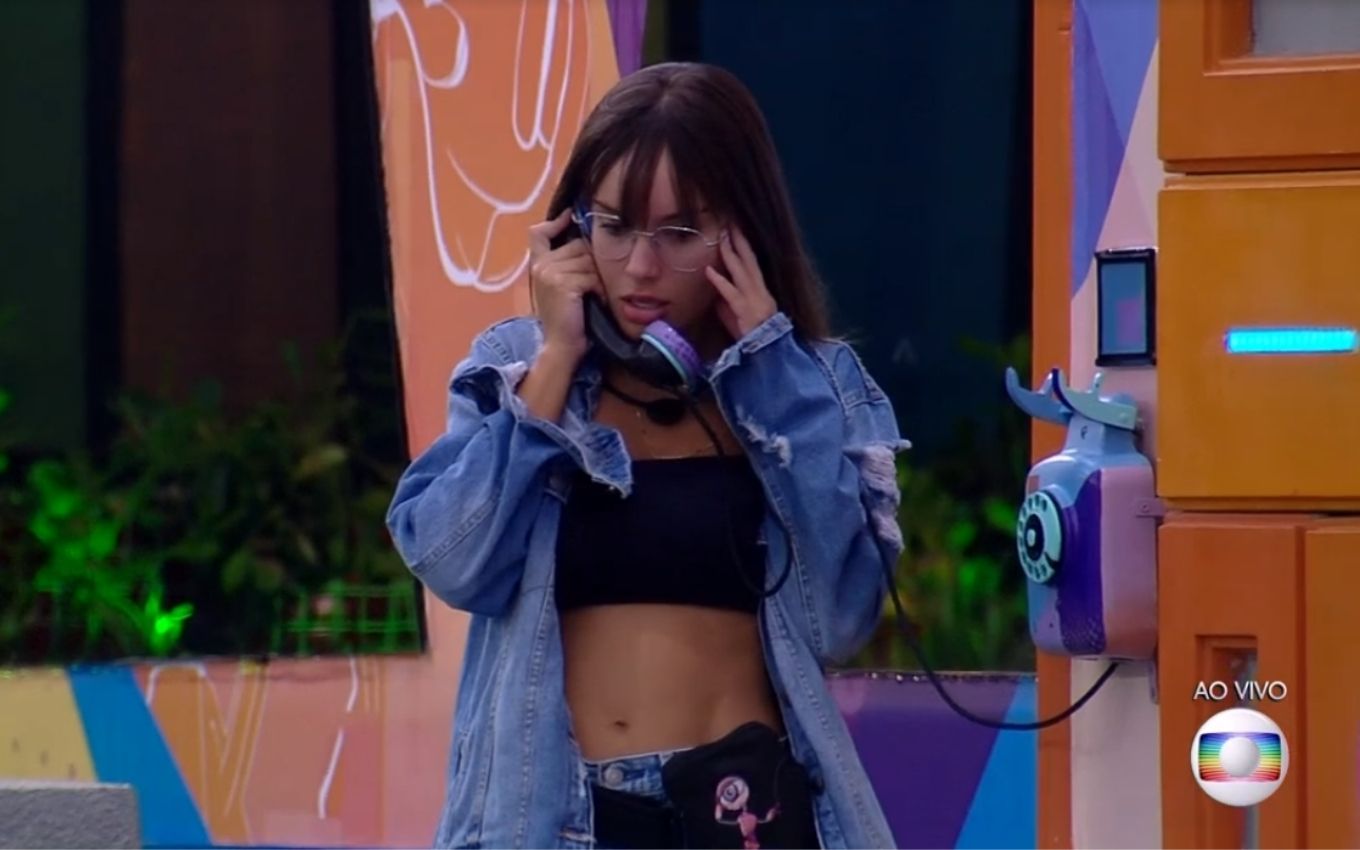 Thaís Braz answered the last big phone, which played on Sunday (7), at 18h. The dentist had the mission of promoting an exchange-exchange among participants who had been immunized and placed on the wall by previous calls from the device. As she had been nominated for the hot seat, she chose to save herself and put Juliette Freire in the risk zone.
Sarah Andrade and Karol Conká remained immunized.
Hotline formation
On Friday (5), Arcrebiano answered the first big phone and made a decision that surprised those watching BBB21: he immunized Juliette and put Thaís on the wall. But it was all part of a game strategy.
Until then, the objective of Karol and Projota's group was to eliminate Lucas Penteado, and the actor would have a better chance of returning if he faced the lawyer in the hot seat. With Lucas's withdrawal from BBB21 this Sunday morning (7), things will change even more within the reality show.
Already this morning, Gilberto answered the second ring of the device. The economist chose to save his friend Sarah Andrade and sent the rapper to the hot seat.
In all, the wall will be formed by four nominations, but with the proof coming and going, only three of them will go to the public vote. In addition to the big phone's two votes, there will also be an indication of the leader – who will not have the chance to save himself – and the house vote.
Feedback Policy
This space aims to expand the debate on the subject addressed in the news, democratically and respectfully. Anonymous comments are not accepted nor do they violate ethical and moral laws and principles or promote illegal or criminal activities. Thus, slanderous, defamatory, prejudiced, offensive, aggressive comments that use bad words, incite violence, express hate speech or contain links are summarily deleted.
.