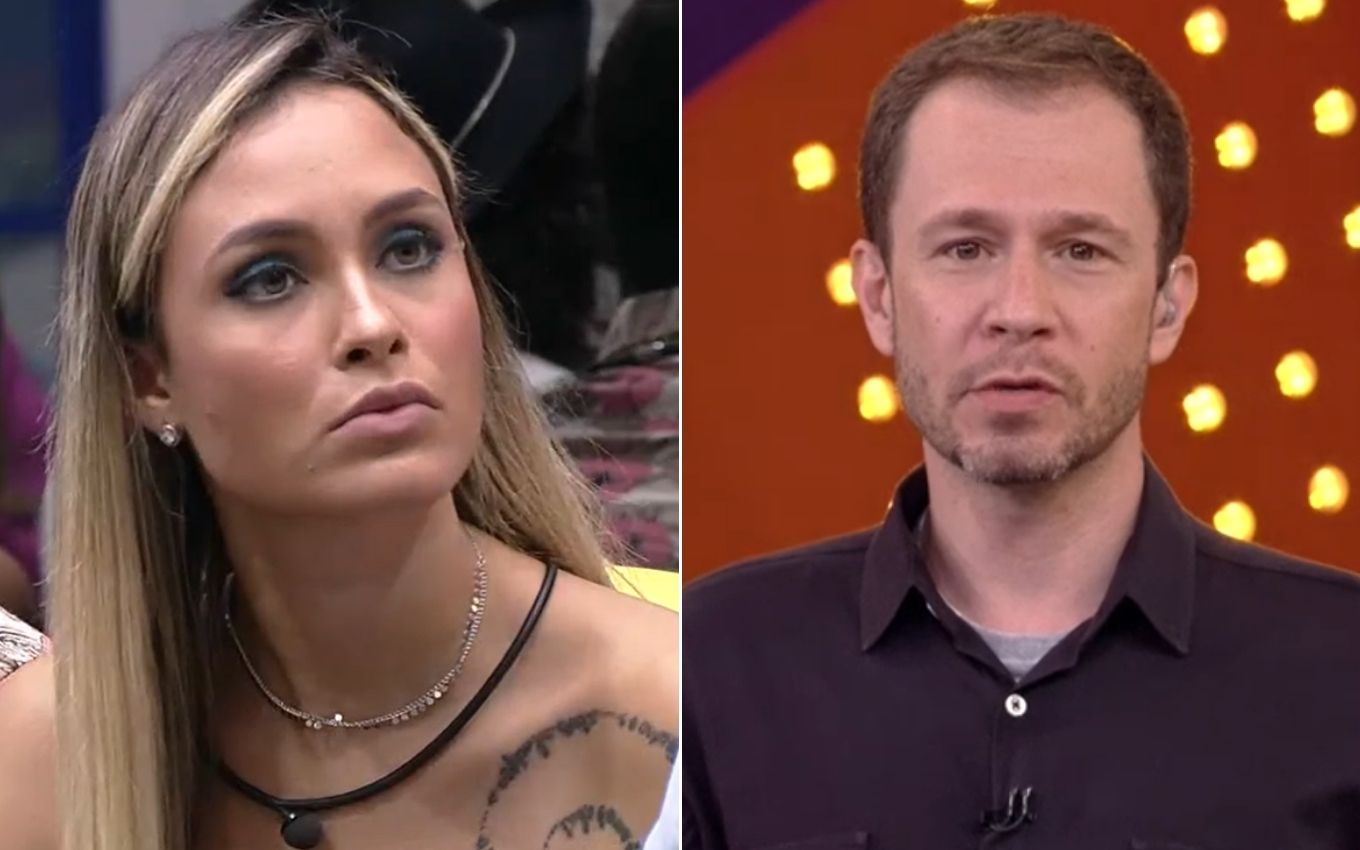 After Sarah Andrade minimized the impacts of the Covid-19 pandemic, Tiago Leifert warned the brothers about the severity of the disease in the country. On Tuesday (23), during the live program of Big Brother Brasil 21, the presenter broke the protocol on external information and explained to the brothers the developments of the current health crisis.
"They need to know, there were some people inside with the impression that everything was fine, that it was getting better, they were even playing games. So, now, we have already made it clear that there are still a lot of sick people", reinforced Tiago, without mentioning the name of the advertiser.
Before the elimination of Carla Diaz, the program owner recalled the first breach of regulation on the topic, which took place at BBB20: "Our agreement is always valid, your families are doing well, everyone is well. If something happens, you will find out. But, the second wave came very heavy. So, if you think it has improved, you will leave and everything is fine, it is not the case! ".
"We are still in the middle of the pandemic! I know you look at the parties and say: 'Wow, everything should be fine!' , it's the same. Even a little worse than when you joined ", he added.
In the last few hours, Gilberto Nogueira's ally once again made fun of the pandemic and complained about the health protocols she experienced during a party at the turn of the year.
"I went to New Year's Eve this year, it was so cool. The police always came, telling me to stay at the tables, this distancing thing, I had to do a test before," she said.
During her stay at the program, Sarah also said she was not infected with the virus because "God loves her".
---
Learn all about BBB21 with the podcast O Brasil Tá Vendo
Listen "# 31 – Does BBB21 have the worst couples in the history of reality?" in the Spreaker.
Feedback Policy
This space aims to expand the debate on the subject addressed in the news, democratically and respectfully. Anonymous comments are not accepted nor do they violate ethical and moral laws and principles or promote illegal or criminal activities. Thus, slanderous, defamatory, prejudiced, offensive, aggressive comments that use bad words, incite violence, express hate speech or contain links are summarily deleted.
.