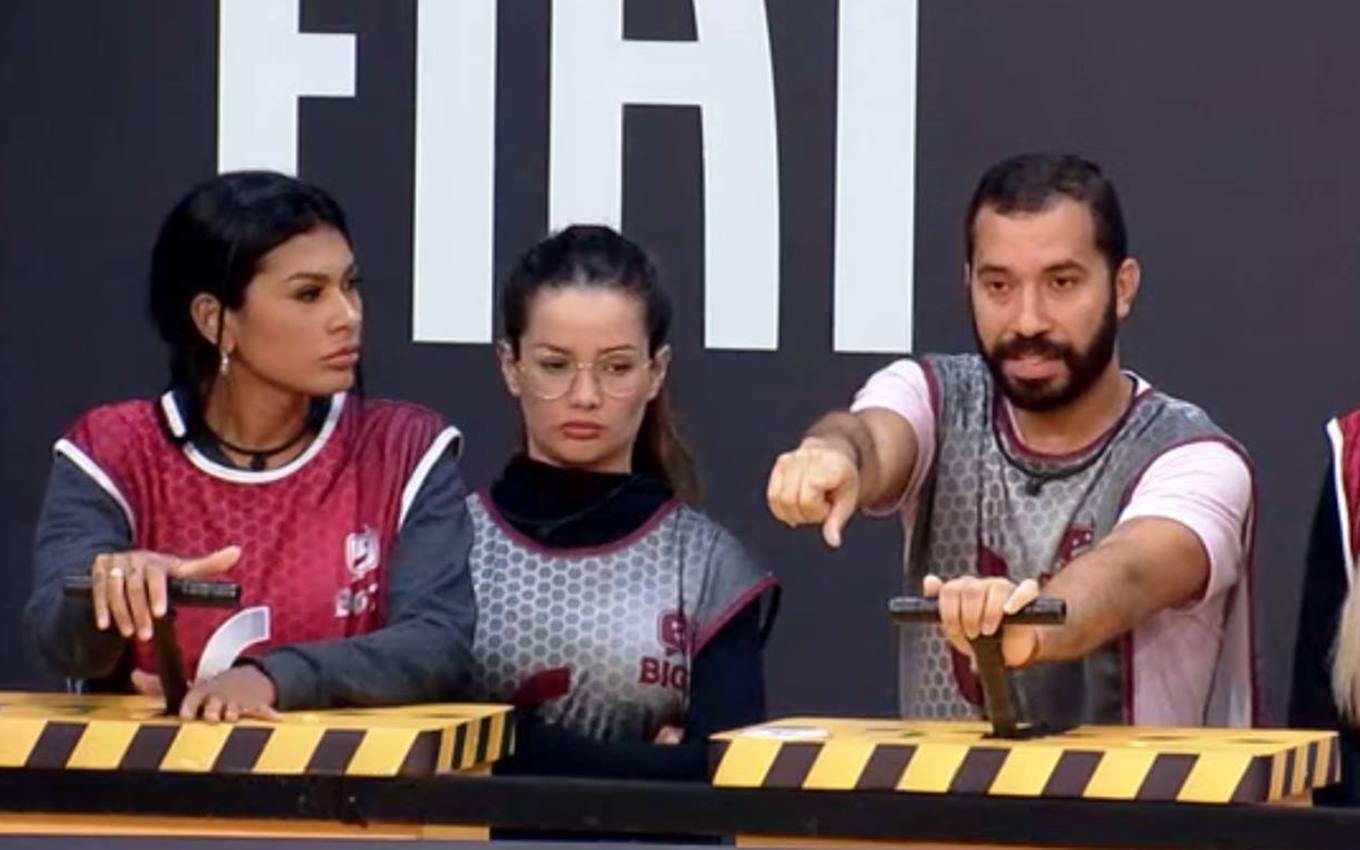 The proof of the BBB21 leader this week is resistance. The activity started during the live program on Globo, at 11:36 pm on Thursday (18). The doubles will be eliminated if they do not activate a lever within the set time or if they let it return before the time.
The brothers will undergo a test simulation of the sponsoring brand's vehicles. A player must remain on the test track, seated with the belt buckled. Your partner is responsible for operating the lever. When the stopwatch starts, the two participants must switch places and operate the lever again before time runs out.
Arthur Picoli does not participate in the contest this time. He was vetoed by leader Fiuk. The remaining 12 brothers formed the following pairs: Caio Afiune and Rodolffo Matthaus, Camilla de Lucas and João Luiz Pedrosa, Carla Diaz and Fiuk, Gilberto Nogueira and Sarah Andrade, Juliette Freire and Pocah, and Thaís Braz and Viih Tube.
The winning pair will be immune and then will dispute who gets the car and the lead – a single person will take both prizes. The first partnership to leave the race is automatically on the wall.
Four brothers will be nominated this week: in addition to the two eliminated in the resistance contest, the most voted by the house and the one nominated by leader Fiuk will be in the saloon. The first three compete for Bate and Volta.
---
Learn all about BBB21 with the podcast O Brasil Tá Vendo
Listen "# 31 – Does BBB21 have the worst couples in the history of reality?" in the Spreaker.
Feedback Policy
This space aims to expand the debate on the subject addressed in the news, democratically and respectfully. Anonymous comments are not accepted nor do they violate ethical and moral laws and principles or promote illegal or criminal activities. Thus, slanderous, defamatory, prejudiced, offensive, aggressive comments that use bad words, incite violence, express hate speech or contain links are summarily deleted.
.