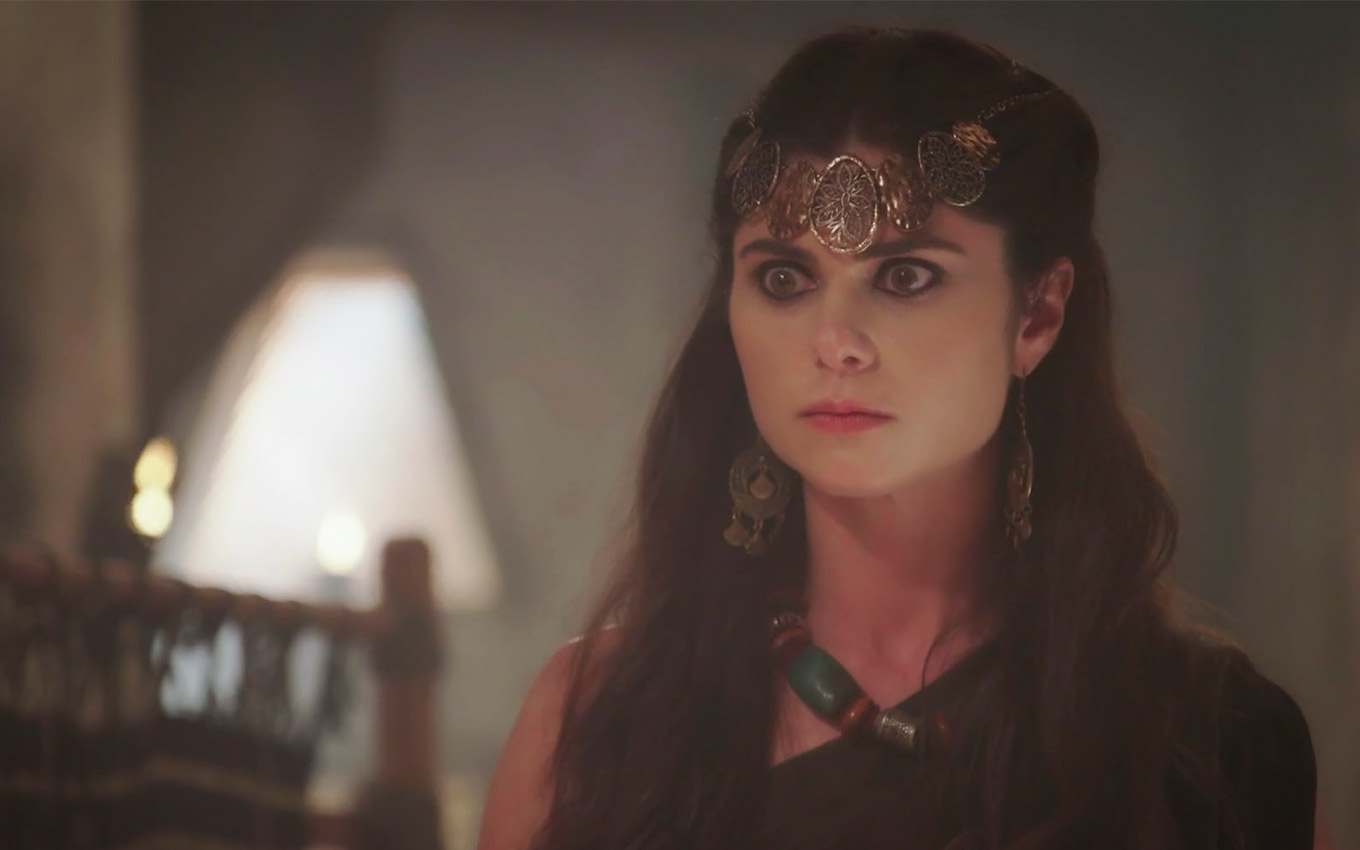 In Genesis, Julianne Trevisol plays Nidana, one of the villains of the fourth phase of the novel. Fearful of polytheism, the peasant woman gave Amat (Branca Messina) a lot of headaches and has already made her arrested for not agreeing with the belief of the Ur of the Chaldeans. However, the actress justified that she uses hints of acid humor to lighten the antagonist's bar.
"I really explored the acid humor side of her a lot, in order to make it a little funny. Evil is sometimes not just cruelty," explains the actress, in an official note from Record.
Aya's daughter (Flavio Monteiro) already made a living hell with Abrão's mother (Rafael Sun) at the beginning of the fourth phase of the biblical booklet. In addition to causing the girl's arrest, the antagonist promoted a tomatada against Terá's wife (Angelo Paes Leme) while she was still pregnant.
For Julianne, the character's anger is linked to the envy she feels for Nadi's rival (Camila Rodrigues), who has become a woman of many possessions alongside Terá.
"She has no empathy for people who do not believe in their gods. Nidana is unable to respect Amat's belief. This is making her increasingly envious and angry at seeing other people arriving in the city and achieving goals. It is at that moment that she shows what she can do to find a way, which is right for her ", she said.
Among some of the clashes against the character of Branca Messina, Nidana allied with the priest Morabi (Jairo Mattos). Like the villain, Kissare's rival (Norival Rizzo) also wanted the couple of outsiders to leave the city because they threatened the polytheistic faith of the inhabitants of Ur dos Chaldeans.
Despite practicing a lot of evil in Gêneis, Julianne Trevisol is grateful for the opportunity she received: "I love playing a villain, because I think nobody is just good. We have a lot of feelings inside us. The villain gives me the opportunity to experience intense moments ", concluded the actress.
---
Subscribe to the channel TV Newson YouTube and watch videos with revelations of what will happen in Genesis and other novels.
Feedback Policy
This space aims to expand the debate on the subject addressed in the news, democratically and respectfully. Anonymous comments are not accepted nor do they violate ethical and moral laws and principles or promote illegal or criminal activities. Thus, slanderous, defamatory, prejudiced, offensive, aggressive comments that use bad words, incite violence, express hate speech or contain links are summarily deleted.
.