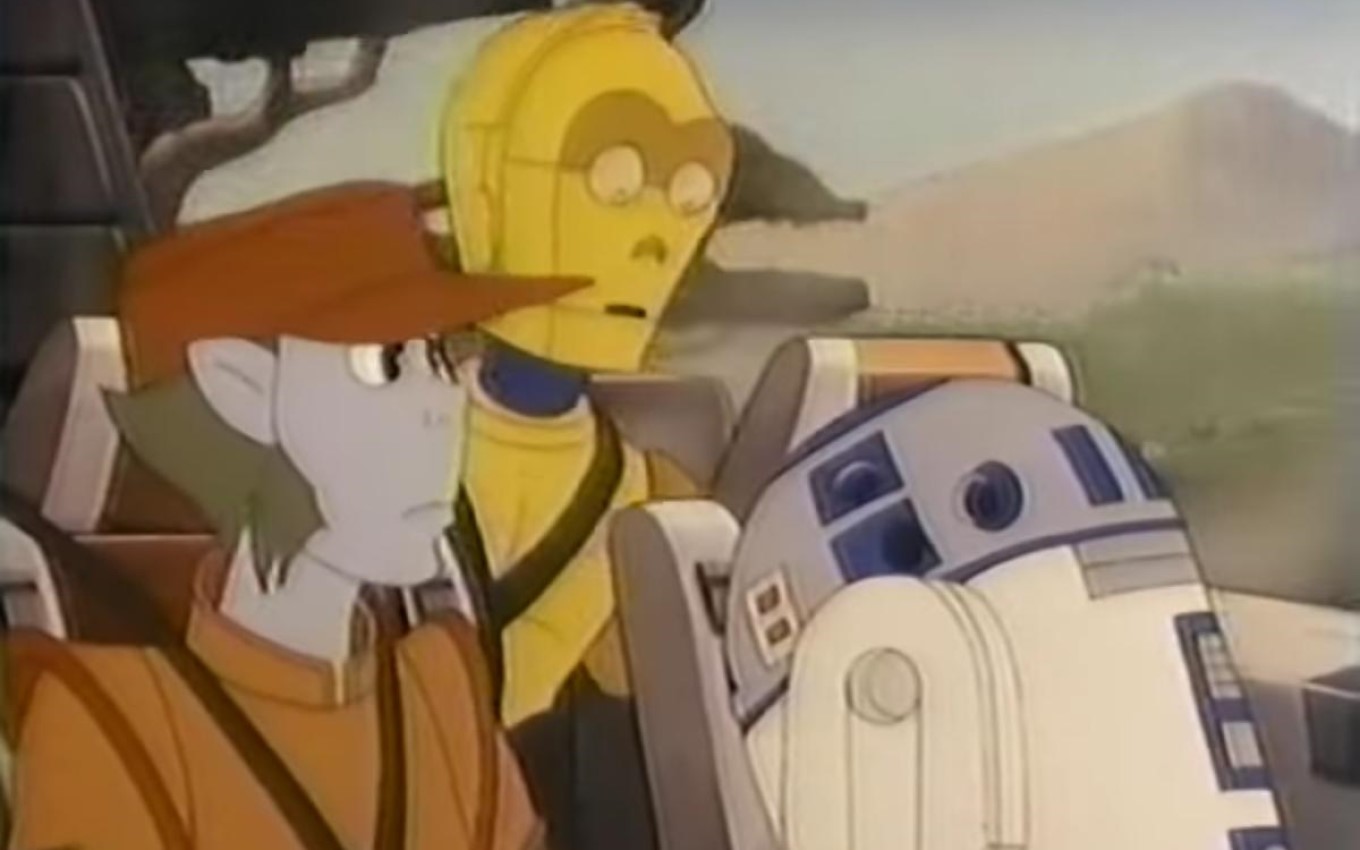 Long before The Mandalorian, the first series derived from the Star Wars stories, the animated Droids (1985-1986), came to an end. The production, which ran for just one season, followed the adventures of robots C-3PO and R2-D2 in the galaxy, where they faced criminals, pirates and bounty hunters.
The series, which took place 15 years before A New Hope (1977) and four years after Revenge of the Siths (2005), lasted just 13 episodes with a final special nearly a year after the first season.
Despite exploring a side of the Star Wars universe that had never been seen before, the series didn't thrill. Not even the introduction of new masters for the famous android duo made the production jumpstart.
The first series of the Star Wars world aired on the same day as Ewoks, the second production inspired by the George Lucas films. The other animated offshoot was about the characters from the moon of Endor.
Ewoks told the story of the characters introduced in Return of the Jedi (1983). Even without the same protagonism of C-3PO and R2-D2, the series had one more season than Droids.
Boba Fett em cena de Star Wars – Droids (1985-1986)
Like The Mandalorian, the series inspired by the Star Wars stories also featured the appearance of other characters from the original trilogy. Boba Fett appeared in both the series starring Pedro Pascal and the Droids.
After production ended, one of Marvel's publishers, Star Comics, began publishing comic books derived from the series. But after four months and eight comics it also came to an end.
With the arrival of new movies, in addition to the success of Mandalorian and Clone Wars (2008-2020), Disney has announced nine more Star Wars series for the next few years on its streaming platform. Including the production starring Ewan McGregor, Obi-Wan Kenobi.
.