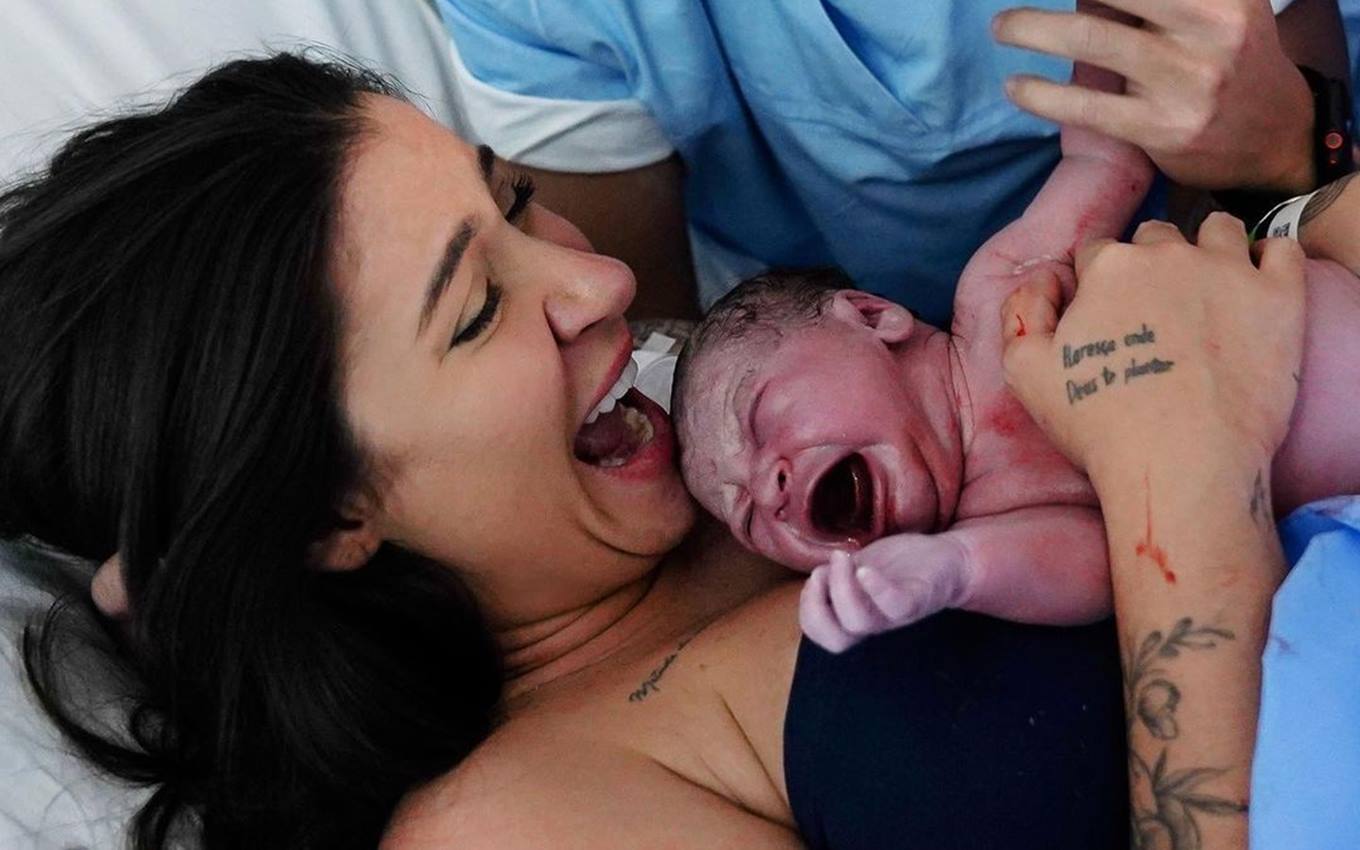 This Sunday (18), Bianca Andrade shared some photos of the birth of her first child, Cris. The boy is the result of his relationship with youtuber and ex-soccer player Fred. In an Instagram account, the digital influencer stated that she was "reborn" after the birth of the heir. "It wasn't easy for us," she blurted out in the publication.
Cris' arrival took place last Thursday (15), at 9:14 pm, at a hospital located in São Paulo. On this Sunday's outburst, the BBB20 participant shared with her followers the feeling of being a first-time mother.
"Now I understand exactly when they say that women are reborn in childbirth. I was reborn together with my husband and my baby. We dreamed so much about this moment, right my love? With our 'little person' in our arms! In fact, it was still better than we dreamed, practically indescribable," began the businesswoman.
Bianca also highlighted that the moments that preceded the birth of the heir were difficult and required a lot of strength. The influencer spent 20 hours in labor.
"I just remember the certainty I felt about everything, the certainty of having this baby with the love of my life, the certainty of experiencing a normal birth that was not easy for us, but I wanted it SO MUCH, with such WILL that now I feel the most blessed woman in the world to have lived as I dreamed.
Check out the publication:
.