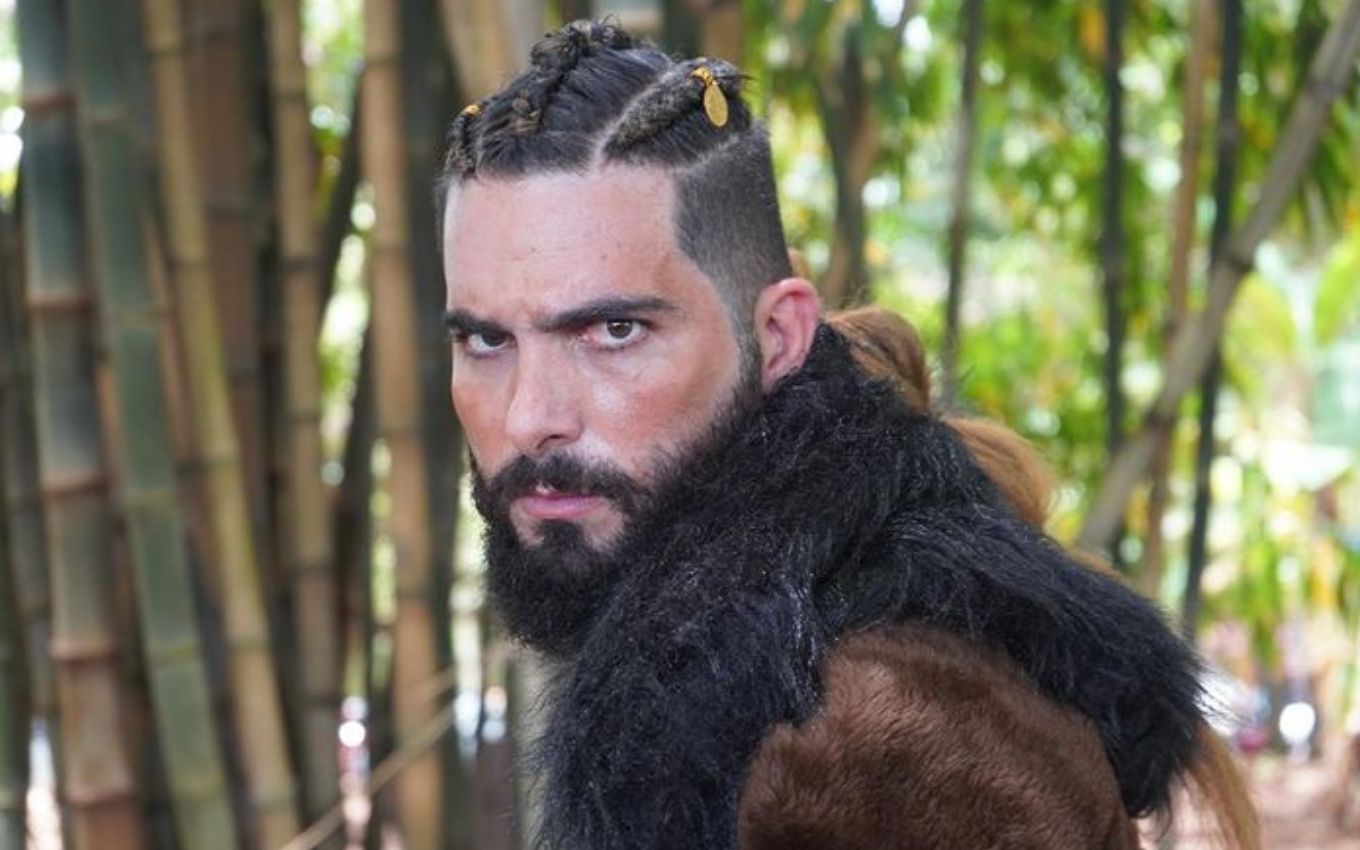 Thiago Cozzatto, who has 13,000 followers on Instagram, drew attention on social networks for pretending to be an actor in the soap opera Gênesis, shown by Record. The fake member of the cast of the biblical plot was unmasked by netizens on Tuesday (11), after discovering that the character he says he plays simply does not exist.
The DiaboDeGenesis profile published a thread on Twitter pointing out how the alleged facts reported by Cozzatto, who even gave interviews to some portals posing as a 'biblical Viking' named Hakan, do not match reality.
In his Instagram profile, the fake actor claims that "The Bible does not provide further details about who Hakan was", but packs, without connection to the story: "It was an Israeli man from the tribe of Judah who lived in Joshua's time. Hakan's story became known in the Bible especially because of his disobedience to the order of God ".
In a post made on January 19, Cozzatto celebrates the debut of Genesis and thanks the alleged invitation of director Edgar Miranda: "I am pleased to be among this wonderful cast". Shortly after, on January 22, the alleged actor even shares videos with scenes from the soap opera Jesus (2018), shown by Record three years ago, as if they were from the new soap opera.
In one of the interviews, for example, he mentions the name of child actor Gianlucca Mauad, 11, as the one chosen to live Hakan in his youth. The young man is actually in the cast, but plays Gerson, with no connection to the supposed story created by Cozzatto.
Check below the thread with prints and explanations about the behavior of Thiago Cozzatto, who pretends to be a Genesis actor. See also some of the posts he made to simulate the situation:
Why Thiago Cozzato's farce has gone too far. | the thread pic.twitter.com/V59cu3KBNT

– Devil Of Genesis (@DiaboDeGenesis) May 11, 2021
.