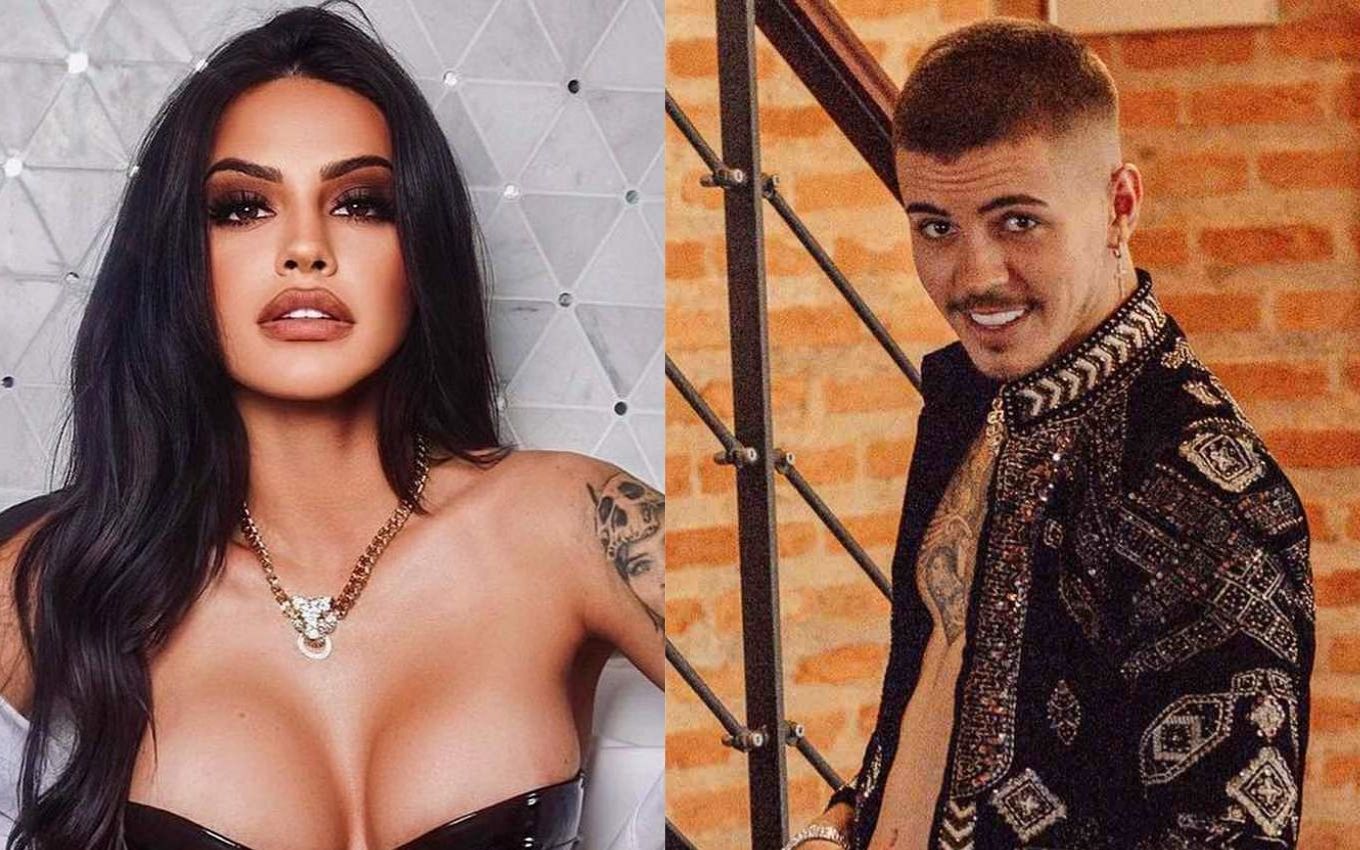 The news that Biel and Tays Reis might be expecting their first child triggered an exchange of snipes between the musician and Duda Castro. Before the information was denied by the singer, the funkeiro's ex-wife made a provocation on his Twitter, and asked if he would now sign the divorce. Annoyed, the former A Fazenda participant replied: "Unfortunate people can't stand to see happy people."
The supposed pregnancy of Tays was the trigger to arouse old disagreements between Biel and Duda Castro. Commenting on the news, the girl did not let a provocation pass. "Okay, but will the signature come out now?", she wrote, referring to the separation between them.
"For God's sake, I've already spent so much to drop all my charges against her [Duda] when I learned that because of what she did to me and the other girl at the club, she was going to be arrested. I've already given up half a million reais of compensation that I was entitled to for what she did to me, and that's the gratitude? Like I didn't want a divorce? I'm about to get married for real to the woman of my life, be serious!", began the singer.
According to Biel, his lawyer is awaiting the papers to resolve the matter. "I don't owe you anything and I have nothing to fight you for. This marriage, which was just to resolve my documentation in the US, is the last of my worries today, because it's not just up to me, and clearly you just want to cause it, not solve," he accused.
Biel even asked the ex to go on with his life and leave him alone. "If it's really your intention to settle, you know you just forward the document to your lawyer who saved you from jail and relieved you of paying me a $100,000 indemnity. Where do you want to go with that? Turn the page right away. unhappy can not stand to see people happy," he concluded.
The other side
Duda, in turn, decided to make heavy accusations against the singer and recalled situations that he lived with him. "Just thinking about anything related to you makes me sick to your stomach. You had to leave Los Angeles for making trouble with countless people," she recalled.
"His scams on an ex-manager, his attempt to get Lucas Keller out of Lucas Keller at Milk & Honey, his debt to two different lawyers, his debt to countless prostitutes, his cheating cases with other men, a scam he gave for lack of payment in two condominiums, attempt to get pregnant and so on", enumerated Castro.
Biel's ex-wife also made a point of making clear how much she suffers when she remembers the psychological abuse she suffered for him. "I shudder every time I see your name, for everything I've lived by your side and for everything I've watched you do with other people. You do that with everyone. Your emptiness is clear. Your God is money and your defense is the attack. You don't sleep in peace knowing that countless people really know you, including me. I'm tired of your lack of respect and your abuse that I visibly suffer to this day," he said.
See Duda Castro's publications:
A lot of wisdom for you! Because from today you will need… pic.twitter.com/t9YqVvhIvK

– DUDA CASTRO (@TheDudaCastro) August 1, 2021
– DUDA CASTRO (@TheDudaCastro) August 1, 2021
.