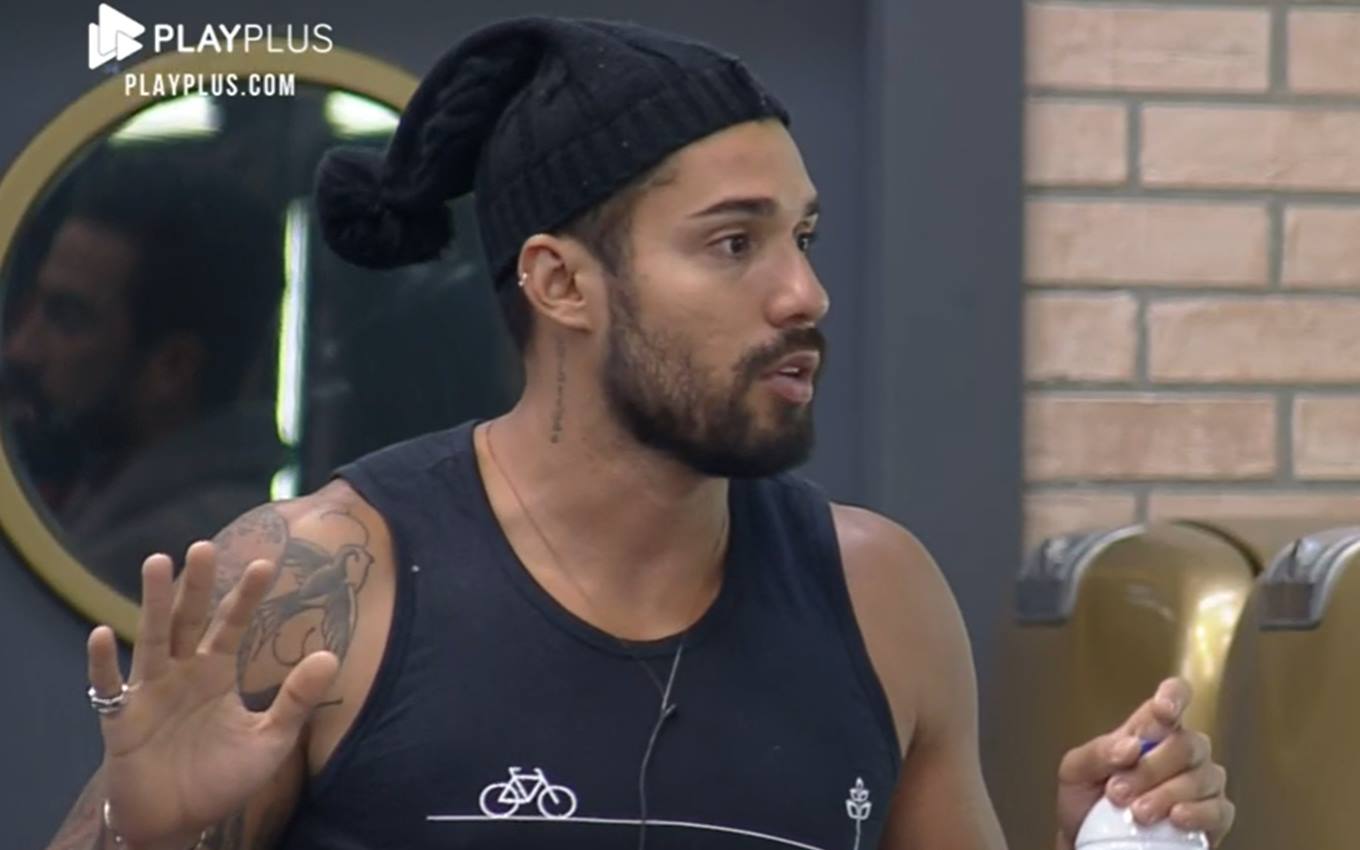 In the early hours of this Wednesday (6), Arcrebiano de Araújo suggested that Erika Schneider could gain strength with the audience of A Fazenda 2021 due to the fact that she was being excluded by other competitors. The model also compared the dancer's situation with that of Juliette Freire, champion of BBB21. "Brazil embraces this cause," he highlighted.
In a conversation with Erasmo Viana, the Capixaba commented on the situation of Faustão's former ballerina in the game, but did not mention the name of the winner of Globo's confinement program.
"There's something happening here that happened in my first reality show, bro. I don't want to wipe out Erika, she had her shit with Mussunzinho, but the whole house was prejudged on top of her, the whole house judging, Brazil embraces this cause," said the former No Limite.
In another excerpt of the chat, Bil also highlighted that he will only be able to understand Erika's performance in the rural competition through this week's farm, but this will only be possible if the peoa does not win the Farmer's Test. "We'll find that out in the fields. Mussunzinho came out on a difficult field for him, I don't want to brag about it. But this field is difficult for Tiago [Piquilo]. A Day [Dayane Mello] does not come out," stated the model.
The dispute for the head office's hat will take place this Wednesday in the live edition of the Record program. Erika will face Dayane and Rico Melquiades. Tiago is directly in the hot seat, as he was vetoed from the activity that could save him from elimination.
Where to watch The Farm 13?
The only service that relies on the 24-hour broadcast of rural reality, PlayPlus has the price of BRL 15.90 a month. Contrary to what happened in previous seasons, Record's platform now offers more than one camera for subscribers to follow what happens at the reality show's headquarters.
The platform offers 14 days of free use for those who have never subscribed to the service. After this period, the user starts to pay the monthly fees. In addition to the nine cameras and full episodes of A Fazenda 13, Record's streaming offers soap operas, series, newscasts and programs shown on the station.
---
Learn all about reality shows with the podcast O Brasil Tá Vendo
---
Subscribe to the channel TV news on YouTube to check out our daily newsletters, interviews and live videos
.