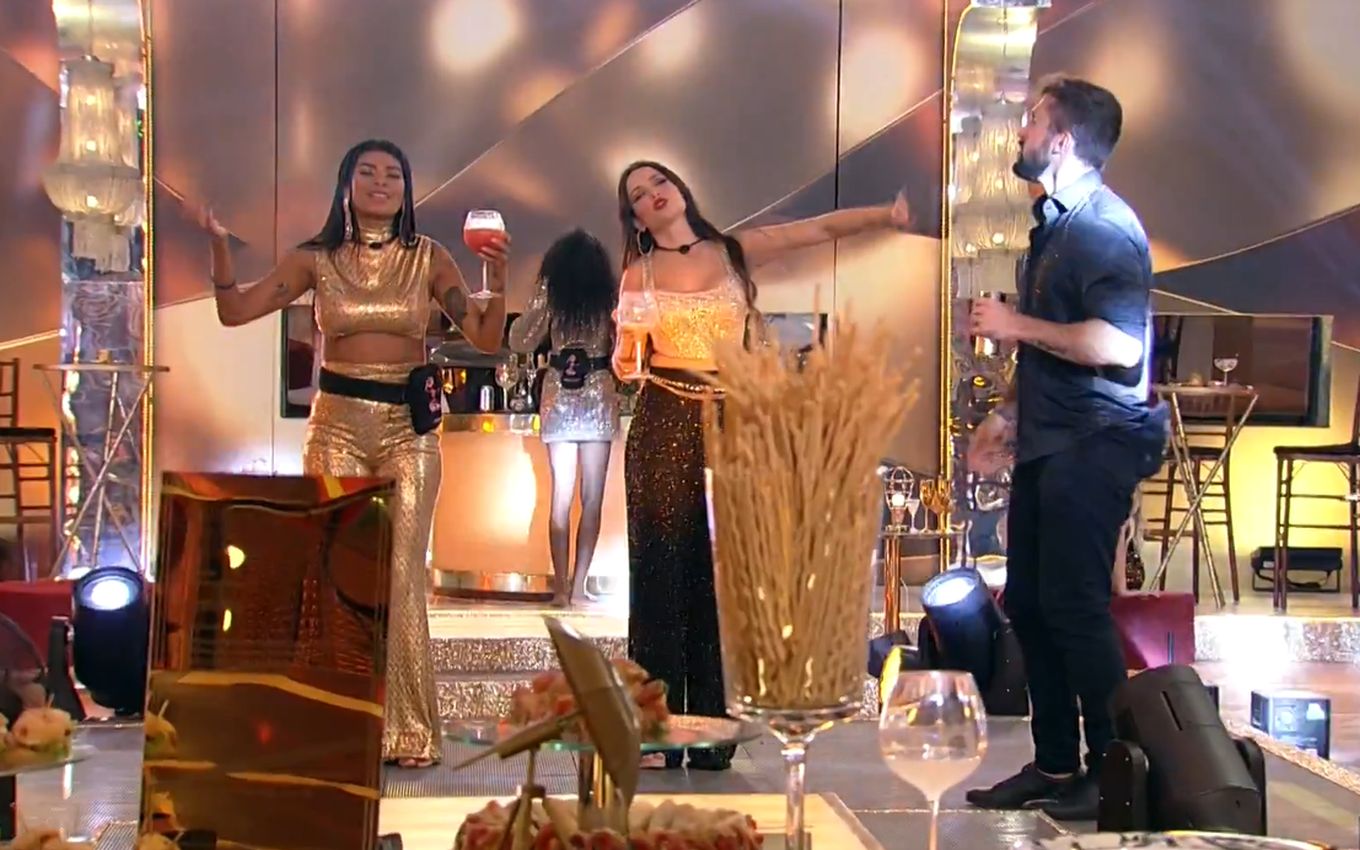 Juliette Freire drew laughter from Pocah while singing the jingle of Band FM, during the party at BBB21, from Globo, at dawn this Saturday (17th). The lawyer reproduced the lyrics of Na Hora de Amar, a hit in the 1990s by the duo Cleiton and Camargo, the way she used to listen in the past, with the radio vignette in the middle.
"You must be on Band FM … Afraid to tell … That your love, for me is over …", sang the Paraibana softly, in the ear of the funkeira, who understood the reference and started to laugh. The production did not realize that Juliette cited a competing broadcaster on the reality show.
The Instagram profile of Band FM Sorocaba, in the interior of São Paulo, published the video of the sister's unusual moment, and celebrated the prestige.
"Juliette being Juliette. You know everything about the radio. Your radio, your way. Friday's party at BBB with a vignette in the voice of beautiful Juliette", said a message written in the post's caption, as you can see below:
Several netizens, who followed the party in real time, found Juliette's unexpected memory hilarious and echoed on Twitter. See below:
My beloved father Juliette promoting Band FM on Globo 🗣🗣🗣 jaja pennnn comes # BBB21

– Gladiator Untouchable🌵☀️ (@LivieFixer) April 17, 2021
In the middle of Globo, Juliette singing "na Band FM" 😂 # BBB21

— ⊰ Lady Pembroke ⊱ 🌵 (@raynebrito) April 17, 2021
Juliette saying "band fm" while playing the song KKKKKKKKKKKKKKKKKKK

– vittoria de lucas (@melinavstokoff) April 17, 2021
MUSICA: You must be …
JULIETTE: NA BAND FM 🎵🎵🗣️🗣️#RedeBBB# BBB21

– jess arretada 🌵 (@jebbarcell_) April 17, 2021
Juliette: you must be on the FM Band HAHAAHAHAHAAH EU TBMMM JUH CANTO SO # FESTABBB21# BBB221

— BBB21 – FOGO NO PLAY (@any_bbb21) April 17, 2021
"na fm band" juliette woman you are in the globe kkkkkk

— 𝑆𝑎𝑟𝑎 (@eyerscandy) April 17, 2021
Feedback Policy
This space aims to expand the debate on the subject addressed in the news, democratically and respectfully. Anonymous comments are not accepted nor do they violate ethical and moral laws and principles or promote illegal or criminal activities. Thus, slanderous, defamatory, prejudiced, offensive, aggressive comments that use bad words, incite violence, express hate speech or contain links are summarily deleted.
.