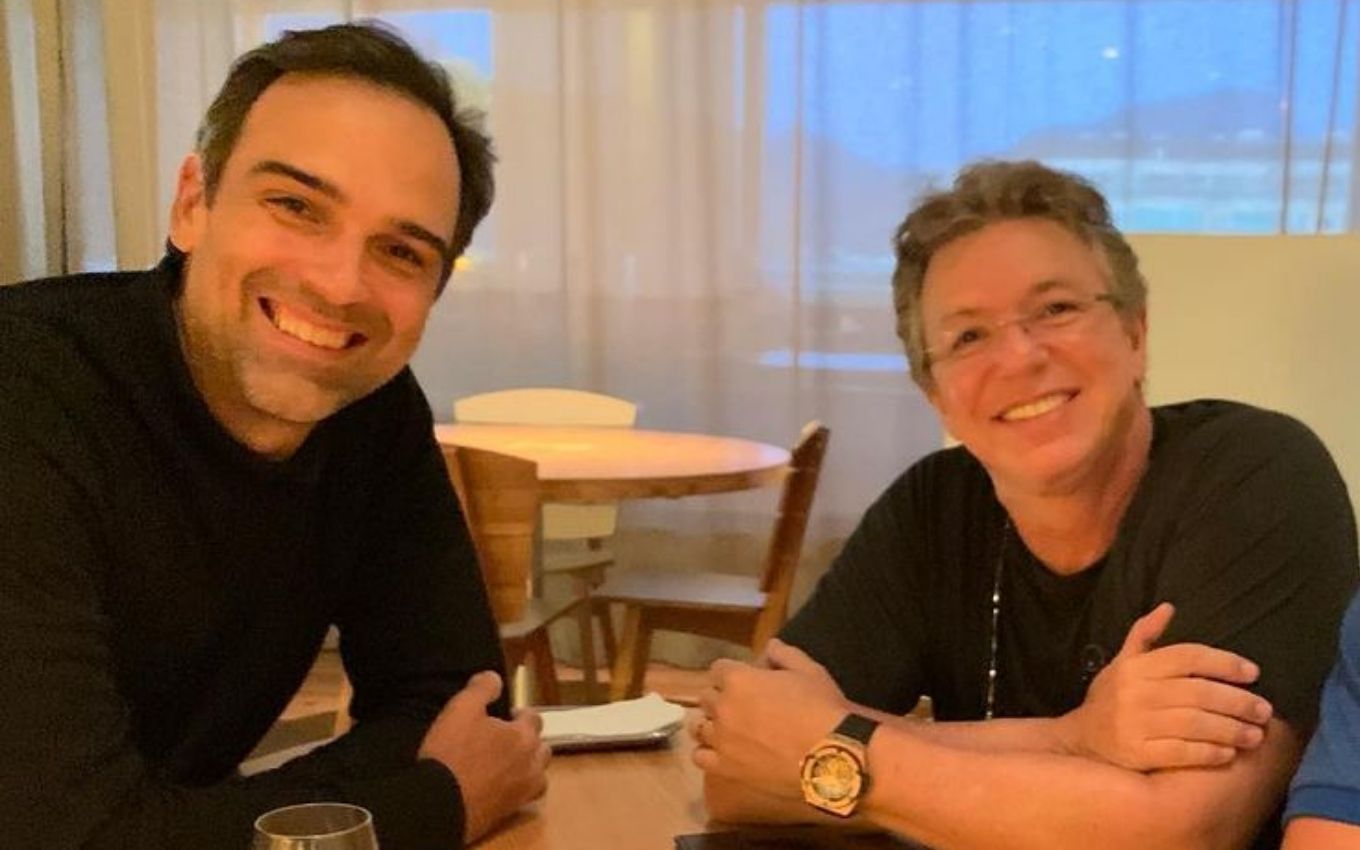 JB Oliveira, o Boninho, and Tadeu Schmidt met at a Japanese restaurant on Wednesday night (13) to talk about their plans for BBB22. This is the first time the two appear together after the announcement that the journalist will present the reality show. "Good thing is coming," promised the director.
Schmidt will replace Tiago Leifert, who is leaving Globo, in charge of Big Brother Brasil starting in January, when the 22nd season of the program will debut. The official announcement was made live last Sunday (10) on Fantástico –Maju Coutinho will take the place of the presenter in the program.
Leifert announced his departure from the network in September, after the final of the Super Dança dos Famosos, which he presented in place of Fausto Silva. The former Globo Esporte announced that his last program will be The Voice Brasil. O TV news anticipated that the name of Tadeu Schmidt was considered for the place at BBB22.
Although the public asked for the newcomer Marcos Mion to replace Tiago, Globo decided that Tadeu, who has been with the company for over 20 years, would be the ideal choice. The lineup would maintain the tradition of having a journalist at the head of the BBB, in addition to having pleased advertisers.
Tadeu Schmidt, who like Tiago has already worked at Globo Esporte, leaves Fantástico after 14 years of work. The passing of the baton was supported by Leifert: "Ideal choice. Intelligent, experienced and good-humored. Congratulations and good luck," he wrote on social media.
Check out:
.