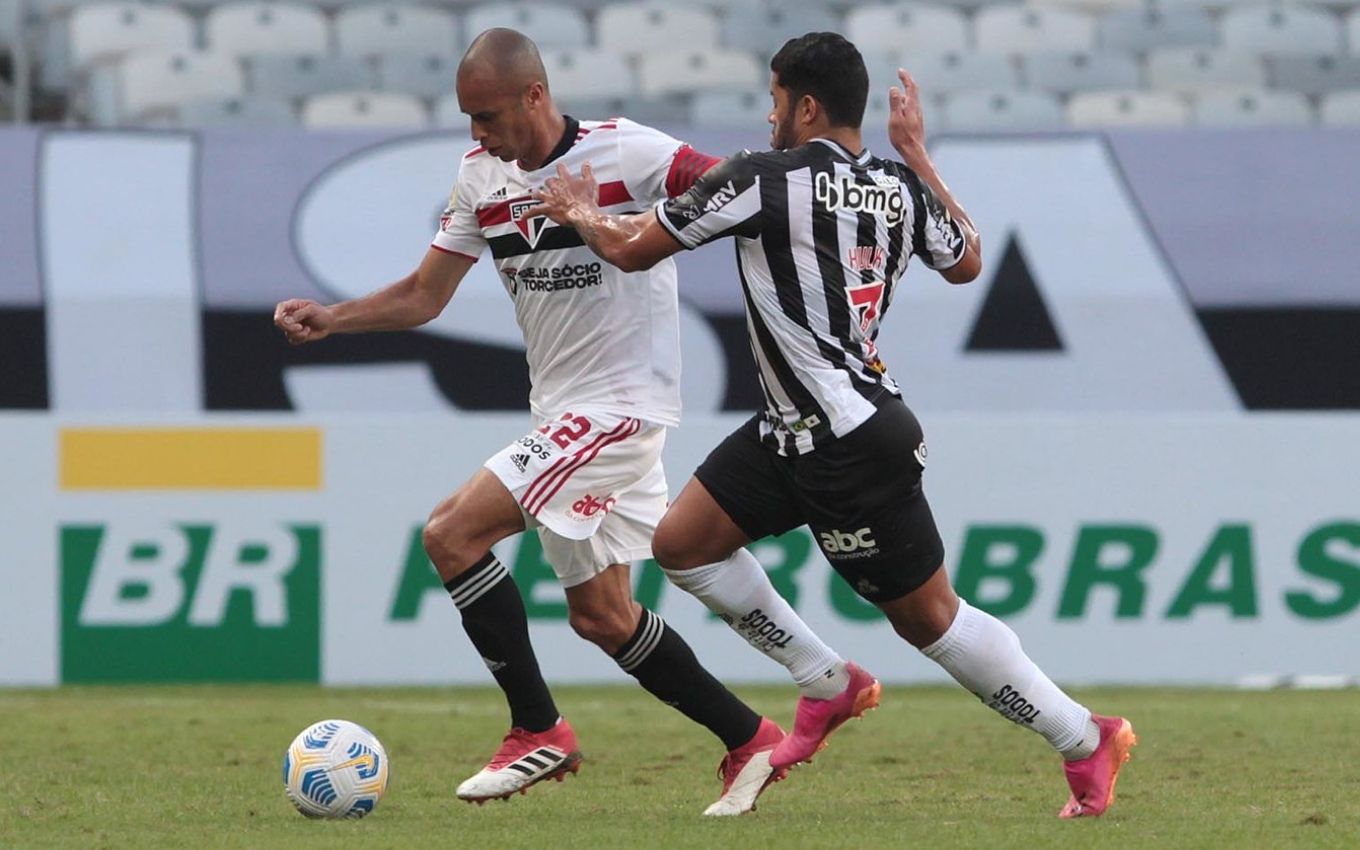 In a match valid for the 22nd round of the Brasileirão, São Paulo and Atlético-MG enter the field this Saturday (25), at 9 pm, at the Morumbi stadium. The match will be broadcast by SporTV (except São Paulo) and Premiere. The Globoplay, Globo Channels and Premiere Play platforms are options for watching online.
Subscribers of SporTV channels on pay TV can follow the match live and online through the Canales Globo application and website. It is also possible to purchase the Globoplay + live channels combo, which in the monthly package costs R$49.90, and in the annual plan costs R$42.90.
Premiere Play costs R$59.90 a month and can be accessed through the GE website or app. For Premiere subscribers on pay TV, simply use the operator's data and login to the online version of pay-per-view and the Canalis Globo platform.
An alternative to follow São Paulo x Atlético-MG is to purchase the Globoplay + Premiere combo, available on Grupo Globo streaming. The monthly subscription to the two services costs R$69.90, while the annual package costs R$64.90.
Premiere is now available from Amazon via Prime Video Channels. The monthly price of the combo is R$59.90 for the pay-per-view plus the R$9.90 for the entertainment service subscription.
São Paulo is 12th in the competition, with 26 points. Tricolor comes from a goalless draw with América-MG, in a match played last Wednesday (22). Galo is the leader of the Brasileirão, with 45 points. Atlético faced Palmeiras on Tuesday (21) and drew 0-0, in a match valid for the Libertadores da América semifinal.
Probable escalations
São Paulo
James Volpi; Miranda, Arboleda and Léo; Igor Vinicius (Galeano), Reinaldo, Luan, Gabriel Sara and Rodrigo Nestor; Rigoni and Luciano (Pablo). Coach: Hernán Crespo
Atlético-MG
Everson; Mariano, Nathan Silva, Junior Alonso and Guilherme Arana (Dodo); Allan, Jair and Zaracho and Nacho; Hulk and Diego Costa (Vargas). Technician: Cuca
live football
In addition to the game between São Paulo and Atlético-MG, see below the list of games for the 22nd round of the Campeonato Brasileiro and know where to watch it live and online:
Saturday (25)
17h – Ceará x Chapecoense – Premiere
19h – Corinthians x Palmeiras – Premiere
9 pm – São Paulo x Atlético-MG – SporTV (except SP) and Premiere
Sunday (26)
11 am – America-MG x Flamengo – Premiere
16h – Fluminense x Red Bull Bragantino – Globo (to Rio de Janeiro, Santa Catarina, Espírito Santo, Goiás, Tocantins, Sergipe, Pernambuco, Paraíba, Rio Grande do Norte, Ceará, Piauí, Maranhão, Pará, Amazonas, Rondônia, Roraima , Amapá, Acre and Distrito Federal), Premiere and SporTV (except RJ)
4 pm – International x Bahia – Globo (to Rio Grande do Sul and Bahia) and Premiere
16h – Youth x Santos – Globo (to São Paulo, Paraná, Mato Grosso and Mato Grosso do Sul), Premiere and TNT (except RS)
18h15 – Sport x Fortaleza – Premiere
6:15 pm – Athletico-PR x Grêmio – Hurricane Live
20:30 – Atlético-GO x Cuiabá – Premiere
.